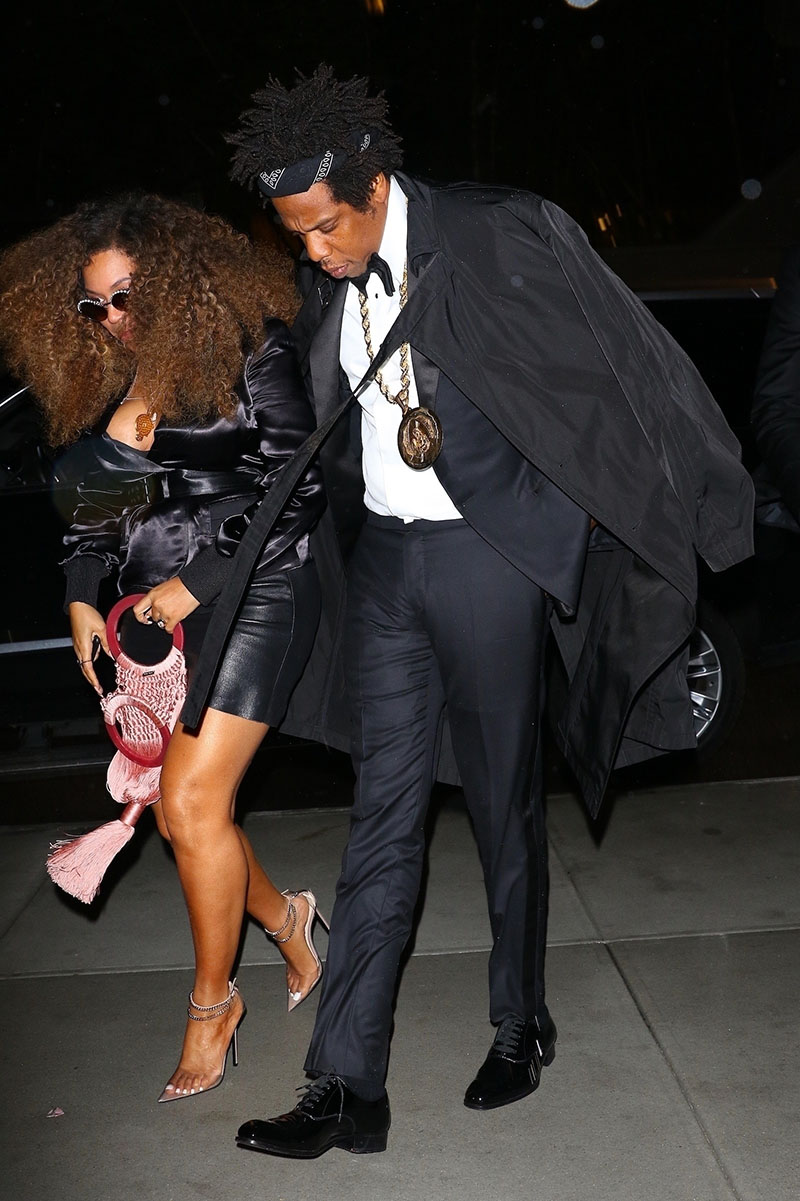 Beyonce and Jay Z were spotted heading out for dinner after his performance at Webster Hall on Friday in New York City. The couple looked very fashionable and sophisticated in matching black outfits.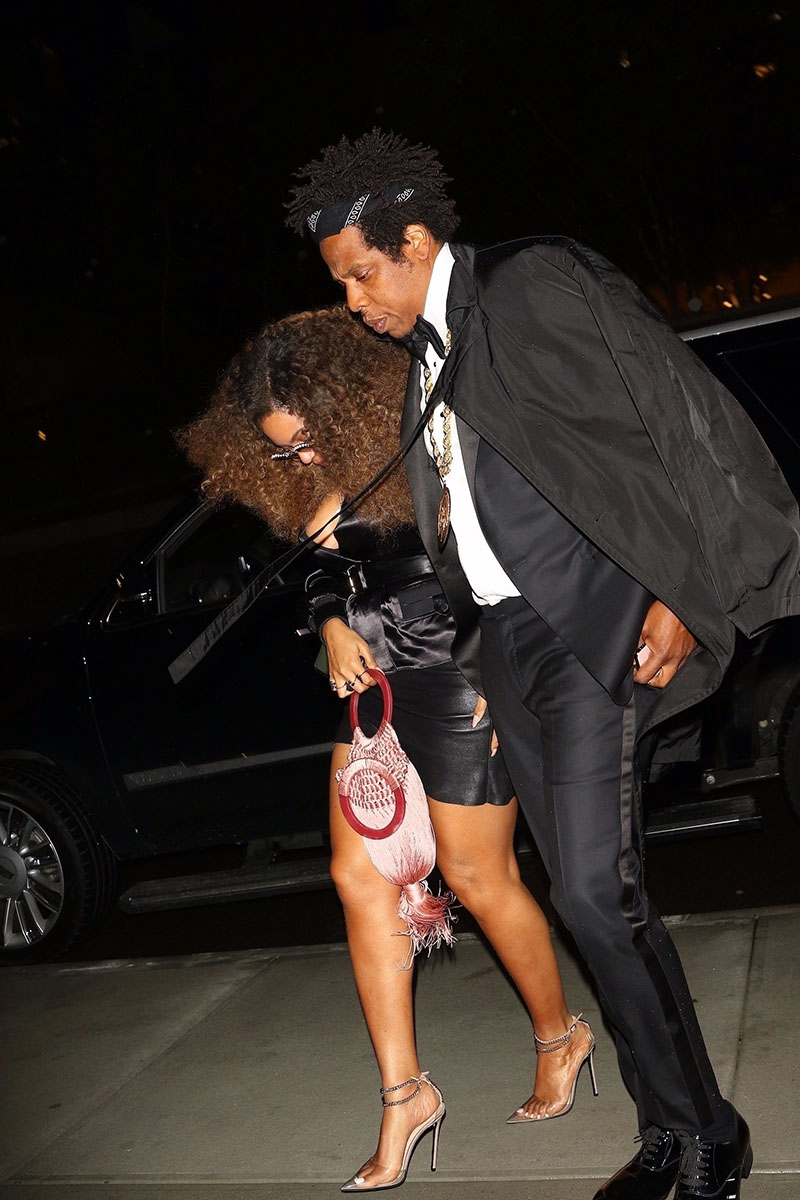 Beyonce was shy and hid her face behind a shock of curls. Fans praised her stylist's choice of a curly lacefront wig for the occasion. The mom-of-3 put on a sexy display in a low cut black mini skirt and strappy heels.
Beyonce's surprise-release live album Homecoming continues to rise on the Billboard chart after debuting at No. 7. The album currently sits at No. 4 thanks to another 57,000 units sold. The numbers are a far cry from Beyonce's usual numbers. But it is impressive for an album with no new music.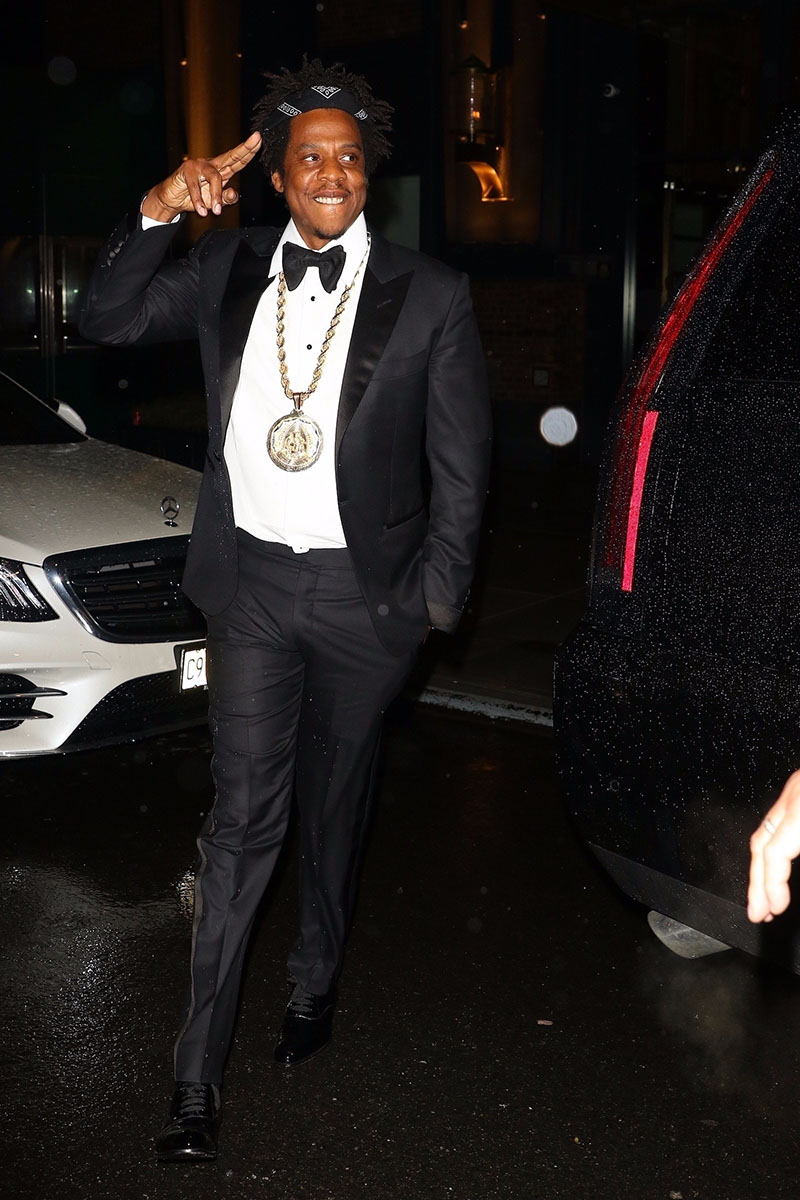 During his concert Jay-Z dropped a freestyle about gentrification in honor of the late rapper Nipsey Hussle. In his verse, the aging rapper advised his audience to buy property in their neighborhoods, before others move in and erase our historically Black areas.
"Gentrify your own hood before these people do it.
Claim eminent domain and have your people move in.
That's a small glimpse into what Nipsey was doing.
For anybody still confused as to what he was doing."
In Atlanta, for instance, Black celebrities and politicians, including Mayor Keisha Lance Bottoms, live in majority Black neighborhoods to prevent gentrification.
Power couple Cardi B and Offset recently purchased four ramshackle houses for under $50,000 each in an impoverished Black neighborhood. Their plan is to raze the homes and build a massive dream house which will raise the neighborhood value while not displacing the residents who have lived there for decades.
Photos by BlayzenPhotos / BACKGRID