The two year investigation into judicial misconduct by a well-known Atlanta judge may soon come to an end.
Channel 2 Action News Investigative reporter Richard Belcher has been following the slow moving case against Atlanta Municipal Court Judge Terrinee L. Gundy since 2017. Gundy is pictured above with former Atlanta Mayor Kasim Reed.
Sources confirmed to Belcher that the state opened the ethics investigation into Judge Gundy in mid-2017 after complaints that she often arrived late for early court sessions.
Belcher's investigation found that Gundy canceled court sessions or "rushed through" morning court so she could attend events such as a Super Bowl rally for the Atlanta Falcons.
Gundy is one of two judges who hold 8 a.m. sessions for defendants jailed overnight. If the inmates aren't seen in court they go back to the cage until another court session can be scheduled.
The defendants, most of whom are poor, mentally ill, or homeless, usually end up staying in jail.
Judge Gundy is a well-known Atlanta socialite who is a fixture at music industry parties. She is pictured with Dr. Jackie Walters (Married to Medicine) at the 6th Annual 50 Shades of Pink Gala held at Atlanta City Hall last October.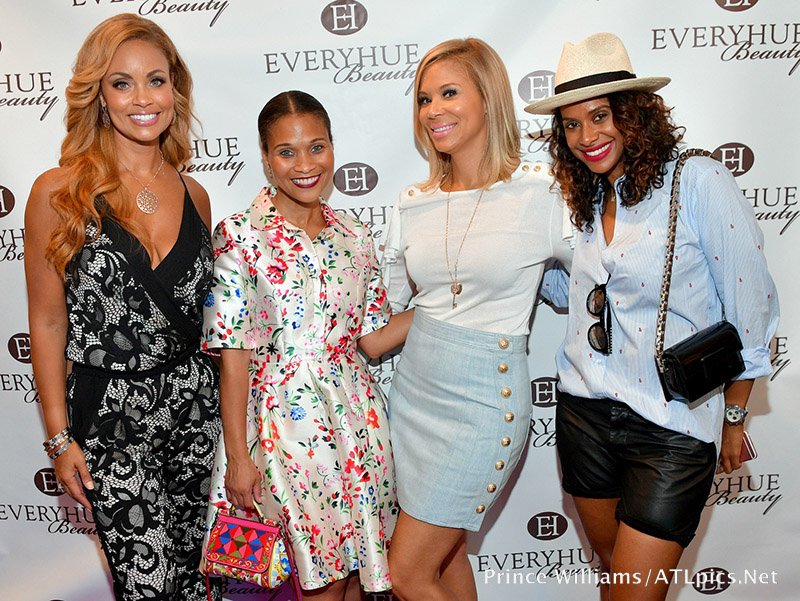 Gundy, 2nd from left, is pictured with Gizelle Bryant, far left, Erika Liles, 2nd from right, and Iman Ramadan, far right, at Gizelle's makeup line launch in Atlanta July 2017.
Gundy is the ex-wife of music producer Kevin "She'kspere" Briggs (who co-wrote Destiny's Child hit "Bills, Bills, Bills").
Belcher has repeatedly communicated with his sources on the Judicial Qualifications Commission which is investigating Gundy. But there was no action in her case until this week.
Belcher finally got word of movement in Gundy's case after last Friday's JQC meeting.
Commission chairman Ed Tolley, who attended the commission meeting, texted Belcher to say Gundy's case is "still under close consideration. It remains open."
Channel 2 Action News has also learned that former Fulton County assistant district attorney Fani Willis has been hired to possibly prosecute Gundy if and when charges are filed against her.
Willis was at Friday's closed door Judicial Qualifications Commission meeting. She was the prosecutor for the Atlanta Public School cheating scandal that made national headlines in 2014.
Judge Gundy's attorney did not respond to Belcher's email for comment.
Photos by Marcus Ingram/Getty Images, Prince Williams/ATLPics.net