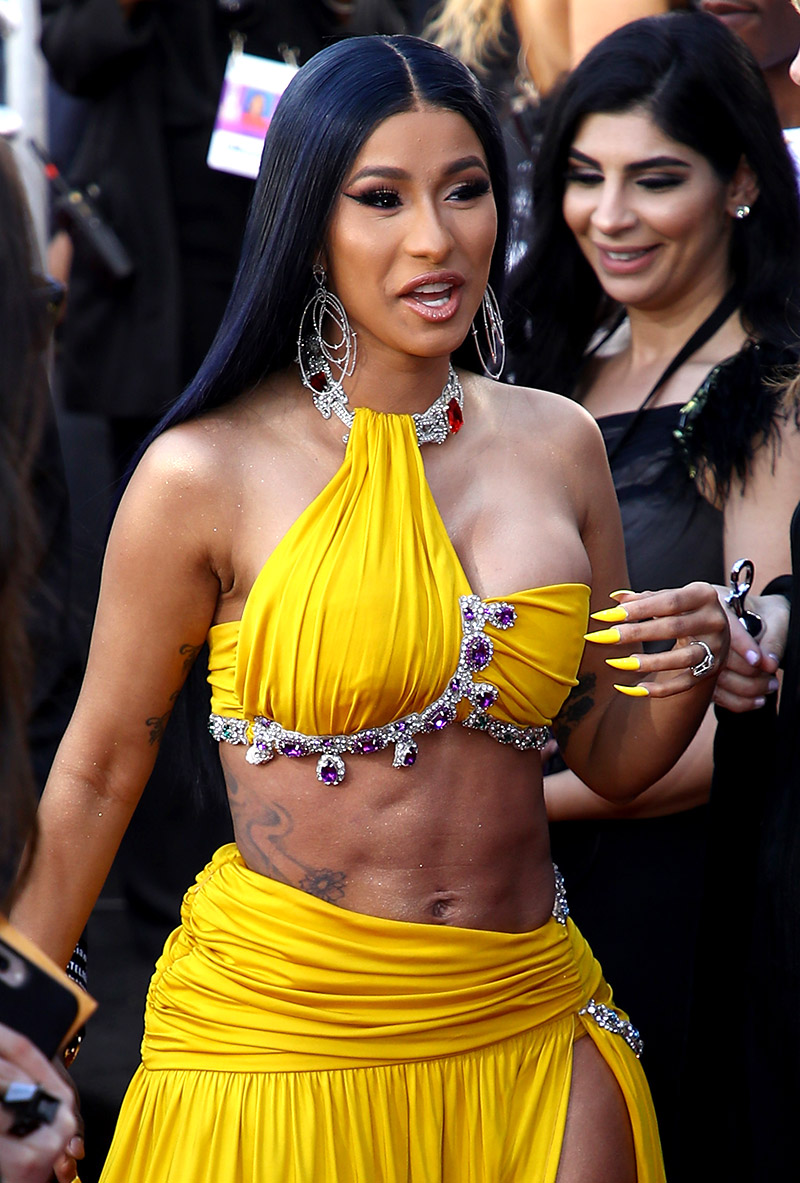 Cardi B canceled an upcoming concert due to unexpected complications with her multiple plastic surgeries.
Sources close to Cardi tell TMZ the Bronx rapper suffered complications after a recent liposuction and breast augmentation, causing doctors to order bedrest until she fully recovers.
That means no concerts for the "Ring" hitmaker until further notice. The source didn't provide details of the complications.
One major complication that has potential deadly consequences is pulmonary fat embolism (fat or blood clots in the lungs) caused by fat entering large veins such as in the buttocks during fat transfer or butt injections procedures.
The 26-year-old rapper recently admitted she had work done on her breasts and liposuction. But she denied undergoing etching surgery to define her abdominal muscles which she claims she's always had.
The mother-of-one was set to headline the 92Q Spring Bling Festival this Friday night (May 24) in Baltimore, according to Vladtv.com.
Photos by Judy Eddy/WENN.com, Thaddaeus McAdams/FilmMagic