Ciara Wilson took to social media to explain why her superstar husband, Russell Wilson, showed up at her Billboard Awards performance dressed in casual street attire with his baseball cap turned to the back. Ciara and her son Future Zahir were dressed to the nines. But CiCi's followers wondered why Russell Wilson looked so out of place at the black tie event.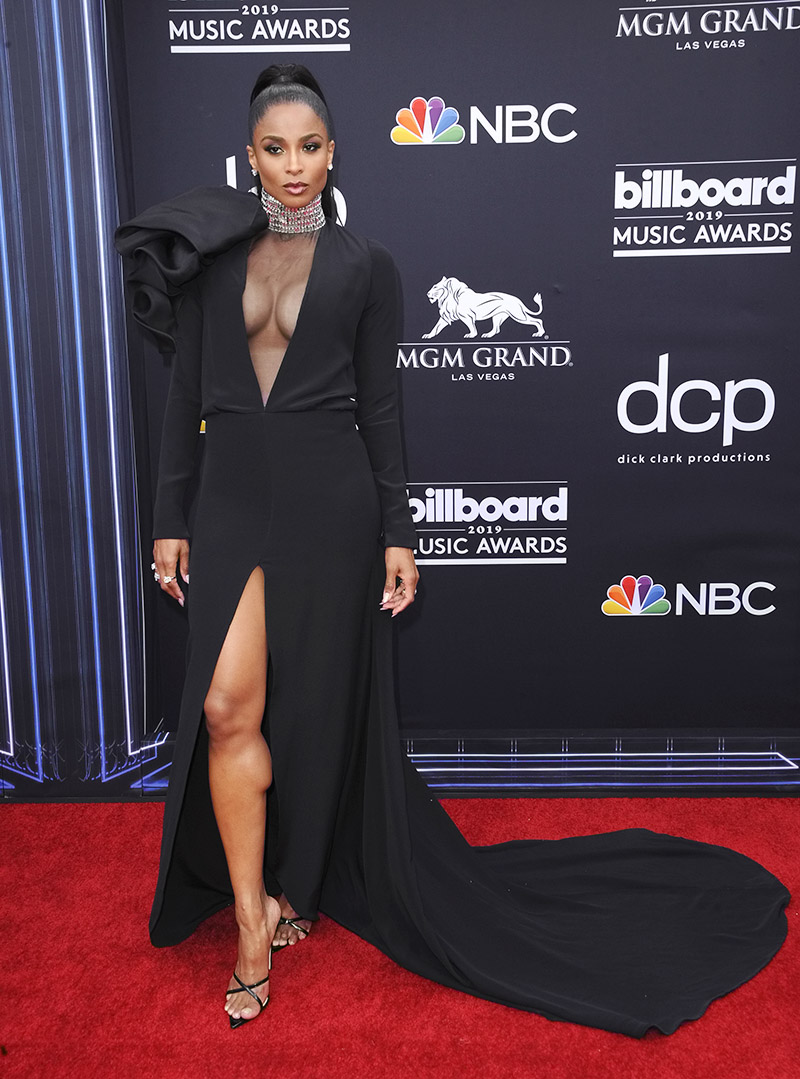 Ciara stunned in a black floor length gown by Stéphane Rolland from his Fall 2018 Haute Couture collection. The bold dress featured a plunging neckline and an embroidered shoulder detail.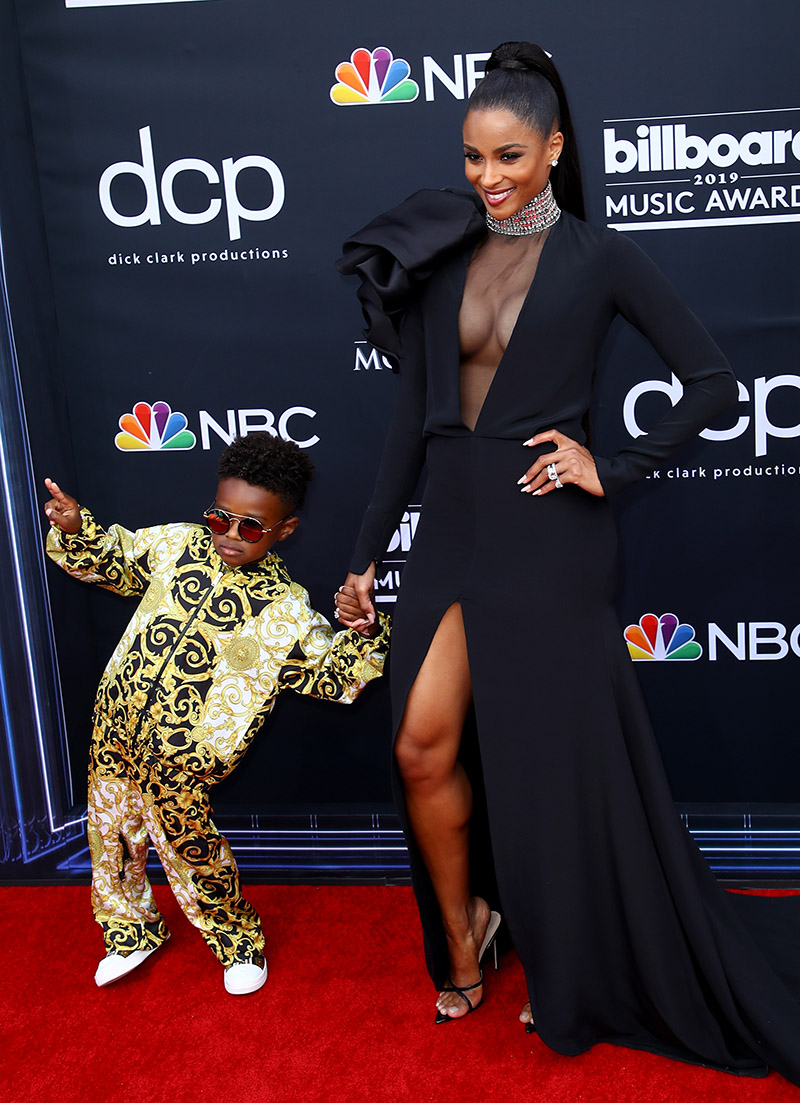 Her adorable 4-year-old son, Future Zahir Wilburn was dressed in a cute kiddie Versace pantsuit. But Ciara's fans wanted to know what was up with Russell's attire?
Ciara took time to explain to her 21 million followers that her hubby rushed to Las Vegas from football practice to surprise her at the awards show, and he didn't have time to change clothes on his private jet.
"Hubby flew straight from practice and surprised me! I had no idea! My babies always bring me good vibes," she wrote.
But insiders whisper that Russell did not plan to attend the awards show - and that Ciara pressured him to be there. One insider whispered, "He could've at least removed his ball cap indoors."
Ciara wore Stéphane Rolland again when she appeared with her mom Jackie, right, and her grandmother, Gladys, at VH1's annual Dear Mama: A Love Letter to Mom event in Los Angeles on Thursday, May 2.
Photos by Apega/WENN.com, FayesVision/WENN.com