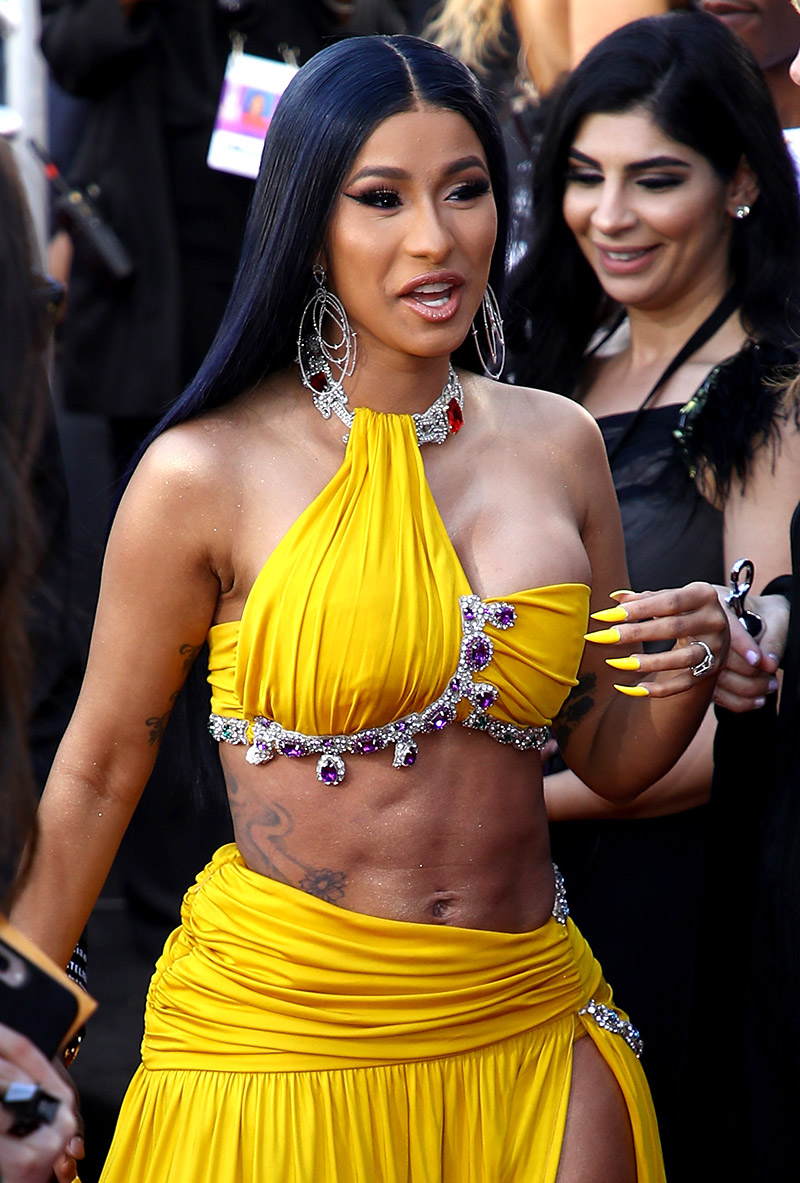 Earlier this month, rapper Cardi admitted to getting a breast lift and liposuction done after giving birth to her daughter Kulture. But she was forced to postpone concerts after complications arose from the surgeries.
The "Money" rapper postponed her El Paso, Texas concert on Tuesday, May 21, due to "circumstances beyond her control", according to a press release. She also postponed an appearance at the 92Q Spring Bling Festival where she was set to headline this Friday night (May 24) in Baltimore.
"Cardi was overzealous in getting back to work (and) she didn't take the time necessary to fully recover from her surgery," her rep tells E! Online in a statement. "Her strenuous schedule has taken a toll on her body and she has been given strict doctors orders to pull out of the rest of her performances in May."
But a source close to Cardi's camp tells Sandrarose.com the rapper was forced to cancel upcoming appearances after fans began circulating photos of her botched plastic surgery.
The Bronx rapper is very sensitive about her carefully curated public image. She is quick to set fans straight when rumors swirl or if disrespect is shown to her or her family.
The source said the 26-year-old feels depressed over her lack of control of the embarrassing photos.
So Cardi is taking time off to fix the surgeon's mistakes, and she won't set foot onstage again until she is happy with the finished results.
Cardi's friends wonder why she went under the knife because her body was hawt.
Even though she's on bedrest, Cardi might step out to tonight's exclusive Quality Control Music event featuring a performance by rappers Marlo, Yung Miami and Offset at an undisclosed location in Atlanta.
Photos by Thaddaeus McAdams/FilmMagic | Arun Nevader/Getty Images