Zendaya and her stylist Law Roach shut down the 2019 Met Gala at the Metropolitan Museum of Art on Monday, May 6 in New York City. The Vogue theme was Celebrating Camp: Notes on Fashion. Zendaya took their game to another level with their version of Cinderella in Wonderland.
Law Roach transformed Zendaya's magical Tommy Hilfiger gown into a spectacular work of art with just the touch of his wand.
Guests gasped when the fairy godfather waved his wand and Zendaya's dress illuminated the room! No one else even came close to Zendaya's wow factor on Monday night. Law said the dress outdid his expectations!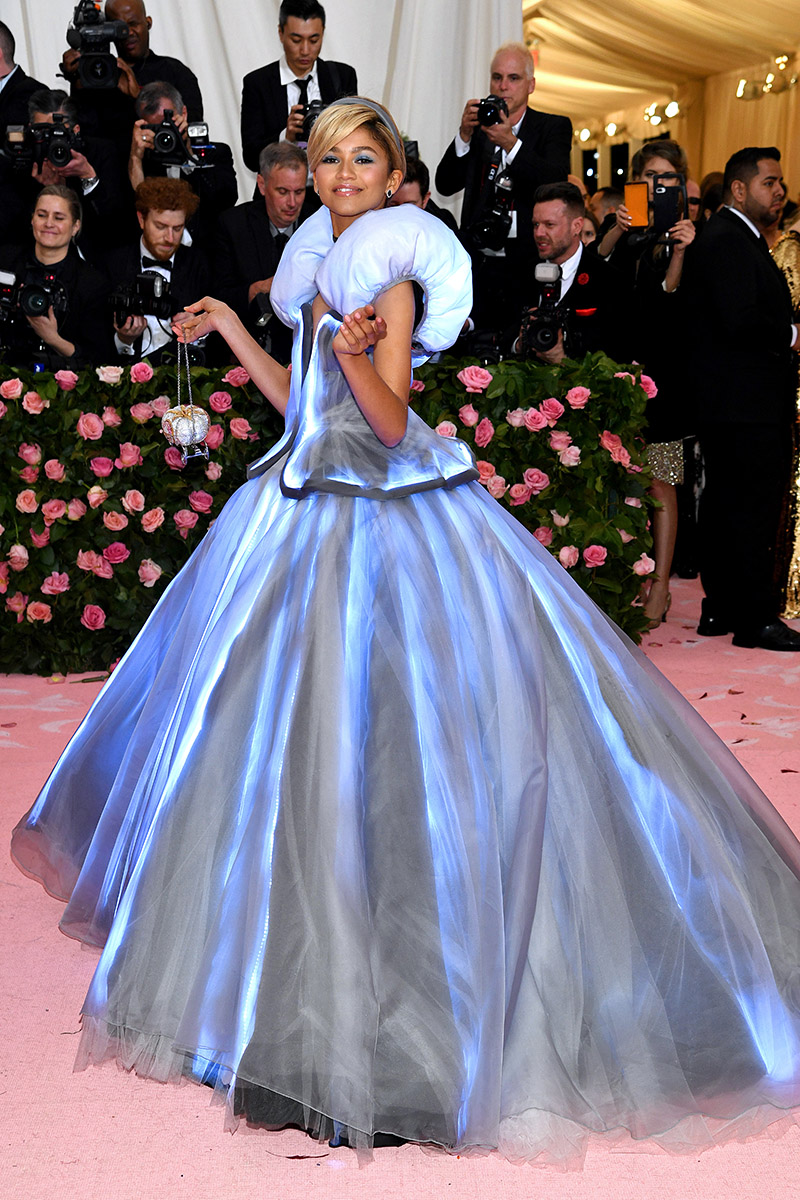 "Next year we're going to have to [either] chill out or come down from a helicopter like Diana Ross at the Superbowl," he said. "When this goes off like it's supposed to what else can you do!"
Photos by John Shearer/Getty Images for THR, Dimitrios Kambouris/Getty Images for The Met Museum/Vogue