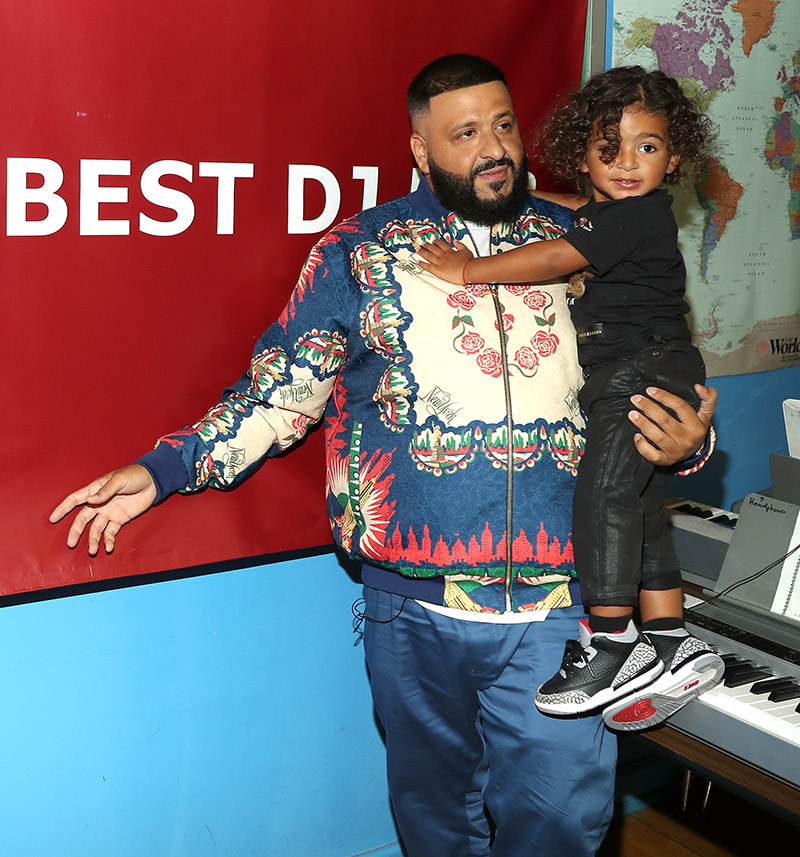 DJ Khaled threw a tantrum at his record label after his album, Father of Asahd, failed to debut at number 1 on the album charts.
Multiple sources tell Page Six the 43-year-old rapper and producer threw a tantrum at his record label when his album, named after his 2-year-old son, didn't debut at number one.
Khaled, who boasts nearly 20 million followers on social media, promoted his album heavily on social media.
Father of Asahd sold 136,000 album-equivalent units, of which 34,000 were pure album sales.
"He stormed into Epic with an entourage," a source said. Khaled was angry that the record label didn't do enough promotion to get the sales needed to top the charts.
"[H]e was angry and yelling. He threw a temper tantrum," said the source, who said Khaled blamed his label bosses' lack of understanding streaming services and bundle deals.
Father of Asahd landed at No. 2 on the Billboard album and streaming charts behind Tyler the Creator's critically acclaimed album Igor.
Sony Records, which owns Epic and also reps Tyler, "is happy regardless. Their artists were No. 1 and No. 2."
Another source told Page Six number 2 wasn't good enough for Khaled.
"No. 2 won't do for Khaled. He was not happy when the album didn't debut at No. 1. Not happy at all."
Khaled was apparently upset that his album may not recoup the mountain of cash spent to market the album around the globe.
"He was furious. There was some nasty stuff said. Publicly, he's all about 'positivity,' but there is a mean side to him that people don't see. He overhyped the record and blew it up as his biggest album ever."
Photo by Cassidy Sparrow/Getty Images