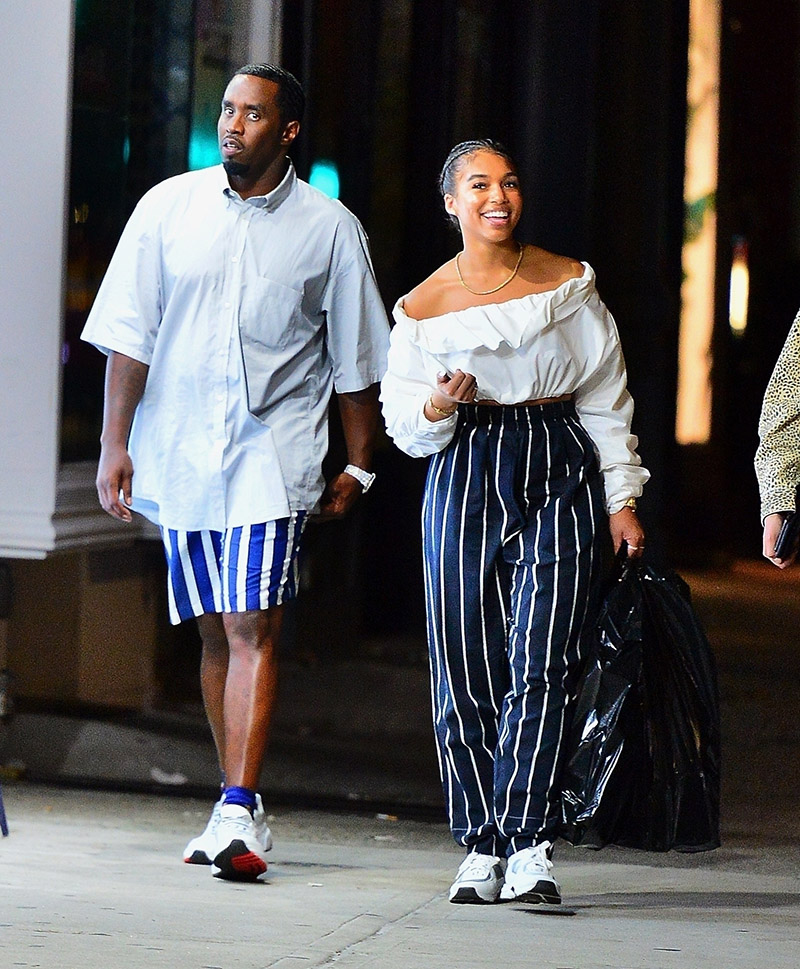 Insiders are buzzing over newly engaged couple Sean "Puffy" Combs, 49, and Lori Harvey, 22. A source close to Sean's camp says the music mogul waited until he got son Justin Combs' blessing before popping the question to the Atlanta socialite.
The source who asked to remain anonymous said Sean and Lori dated in secret for nearly a year before Sean told son Justin, 25, who briefly dated Lori in 2018.
"He wasn't comfortable with it," said the source, referring to Justin. "It took a while for [Sean] to admit to Justin that he was smitten by Lori." The source said Lori was a teenager when she first met Sean – and that he liked what he saw.
But his life was complicated by his off-again, on-again relationship with longtime girlfriend Cassie Ventura, pictured here with Puffy and his sons Christian and Justin in January 2018.
"When she turned 21 last year, he made his move," said the source. By then, his relationship with Cassie was already on the rocks.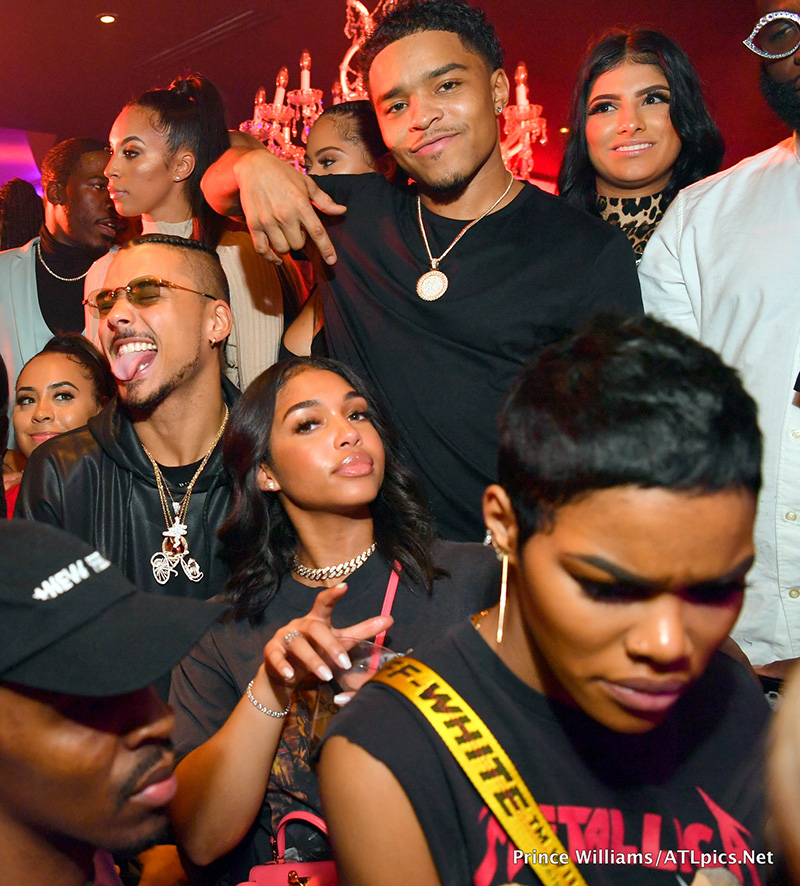 In February 2019, Justin, his dad and his ex-girlfriend, Lori, partied together at Atlanta's Compound nightclub.
Sean and Lori took their relationship public on Wednesday night. Paprazzi photos show them strolling in the trendy SoHo neighborhood of NYC after sharing a romantic dinner.
Lori is Steve Harvey's stepdaughter by his wife, Marjorie Harvey (right).
In addition to Sean, Lori also juggled singer Trey Songz and rapper Future. She was engaged to marry soccer player Memphis Depay in 2017.
Sean is recovering from the tragic loss of Kim Porter, his ex-girlfriend and the mother of three of his 5 children.
Sean's net worth, including assets, is around $100 million.
Steve Harvey's publicist did not return a blogger's calls for comment.
Photos by Jawad Elatab / BACKGRID, Prince Williams/ATLPics.net, Nicholas Hunt/Getty Images, Johnny Nunez/Getty Images, Rodin Eckenroth/Getty Images, Vivien Killilea/Getty Images