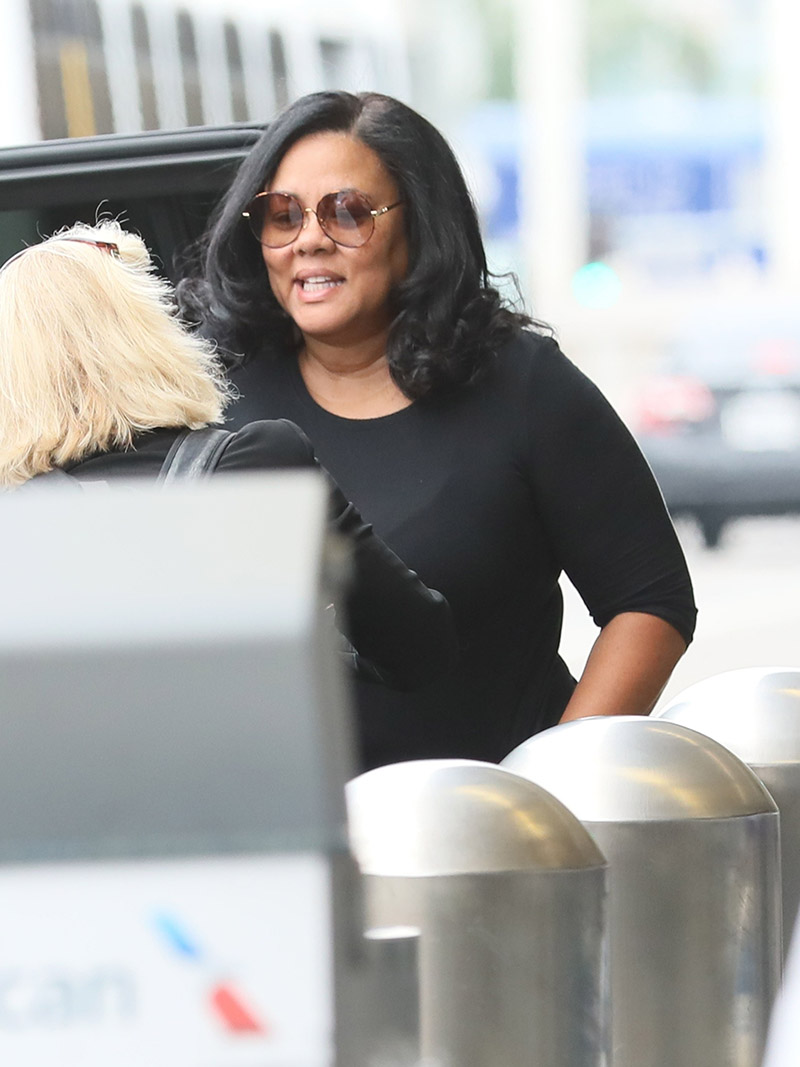 Lela Rochon was nearly unrecognizable as she flew out of LAX airport with her three children after attending OWN's 'David Makes Man' premiere this week. The 55-year-old actress was all smiles, makeup-free and wearing her thick natural hair.
Lela seemed unfazed by reports that her husband, director Antoine Fuqua, 53, is having an affair with Eddie Murphy's ex-wife, Nicole Murphy, 51.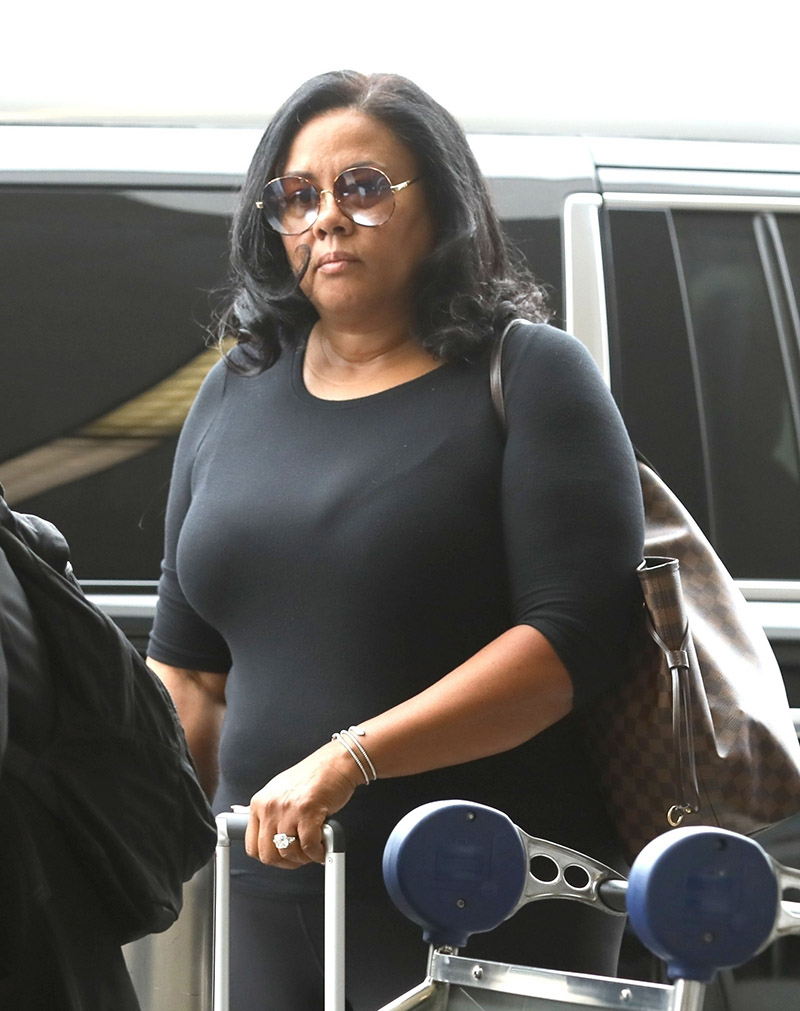 Despite the cheating scandal, Lela wants her fans to know she and her husband are still happily married. She rocked a massive ring on her wedding finger and an unbothered look on her face.
Lela stars in OWN's David Makes Man about a boy genius who tries to find a way out of the projects in his impoverished Florida neighborhood.
Photos by LionsShareNews / BACKGRID