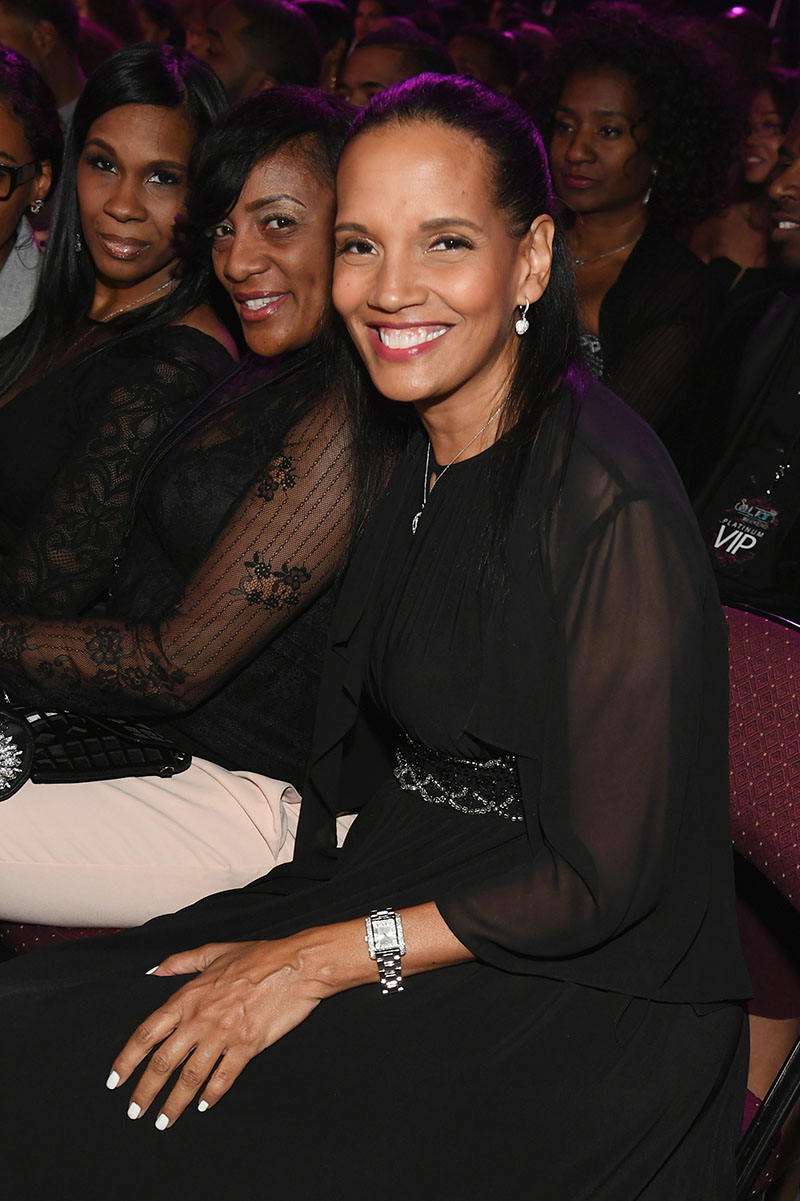 Paramount's much-anticipated Coming to America sequel is officially on schedule for a 2020 theatrical release. The 1988 comedy starred Eddie Murphy as Prince Akeem of Zamunda, a fictional country in Africa.
Rather than marry a women who was chosen by his parents to be his wife, Akeem travels to America with his loyal servant Semmi (Arsenio Hall) to find his bride-to-be.
Shari Headley played the headstrong daughter of a fast food restauranteur who steals the prince's heart. After her star turn in Coming to America, Headley married rapper Christopher Martin, of Kid & Play. They are pictured here in 1994 before their divorce a year later. Their union produced a son, Skyler.
Headley, 55, officially joins the original cast that includes Murphy, Hall and James Earl Jones, who played Akeem's father, the King.
Paul Bates and John Amos (James on Good Times) will also reprise their roles in the all-star cast.
Newcomers to the cast include Wesley Snipes, Jermaine Fowler, Leslie Jones, Rick Ross, and KiKi Layne.
According to Deadline.com, the plot follows former Prince Akeem who is set to become King of Zamunda when he discovers he has a son he never knew about in America - a street-savvy Queens native named Lavelle. Honoring his father's dying wish to groom this son as the crowned prince, Akeem and Semmi set off to America to find his son.
Coming to America 2 is slated for a December 2020 release in theaters.