Kandi Burruss and husband Todd Tucker are expecting another child via in vitro fertilization (IVF) and a surrogate.
According to editors at E!, The Real Housewives of Atlanta star and her husband Todd will soon add another bouncing baby to their family.
The former Xscape star's surrogate journey will be documented on the upcoming season 12 of RHOA.
Though IVF was routine among white Hollywood stars for decades, the IVF trend among urban stars was popularized by part-time singer Beyonce Knowles-Carter, 39, who reportedly had all three of her IVF children delivered via surrogates.
Kandi took advantage of IVF to conceive her son Ace Tucker and deliver him herself.
Earlier this year, the 43-year-old reality star and part-time singer expressed her hopes to expand her family to include another baby.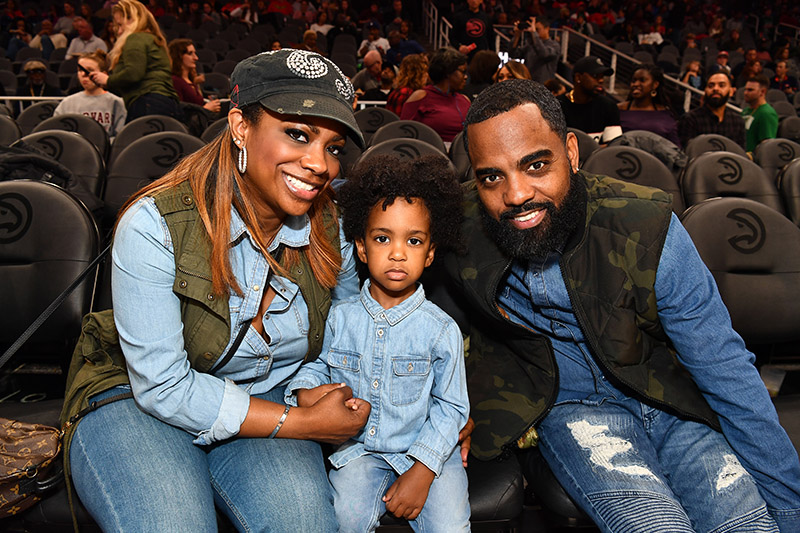 "It was a blessing we was able to get (our son) Ace through IVF, but in the process of doing IVF, we still have two more embryos. And with that being said, as soon as we had Ace, we knew that we would want to possibly use our other embryos, but I had a high-risk pregnancy last time, so that's why we decided we would consider surrogacy," Kandi explained to The Daily Dish. "Todd and I are both nervous about it. I think it's easier for Todd to handle or deal with because as a man he's used to somebody else carrying the baby."
Kandi also got advice on the process from openly ghey TV host Andy Cohen, who welcomed a son in February 2019 via surrogate.
"I had made a comment. I said something like, 'I guess I'm gonna have a baby mama.' And he said to me, 'Don't you ever say that because you are the mother,'" Kandi recalled during an appearance on Busy Tonight. "'And to say she's your baby's mom is taking away from you.' It made me feel better."
Kandi is already mom to daughter Riley, 17, and Todd is dad to daughter Kaela, 22.