LeBron James and his pal Chris Paul took their wives on a romantic vacation in Portofino, Italy over the weekend.
NBA superstar LeBron and his wife Savannah were joined by the Oklahoma City Thunder star and his wife Jada Crawley for a trip to picturesque Portofino.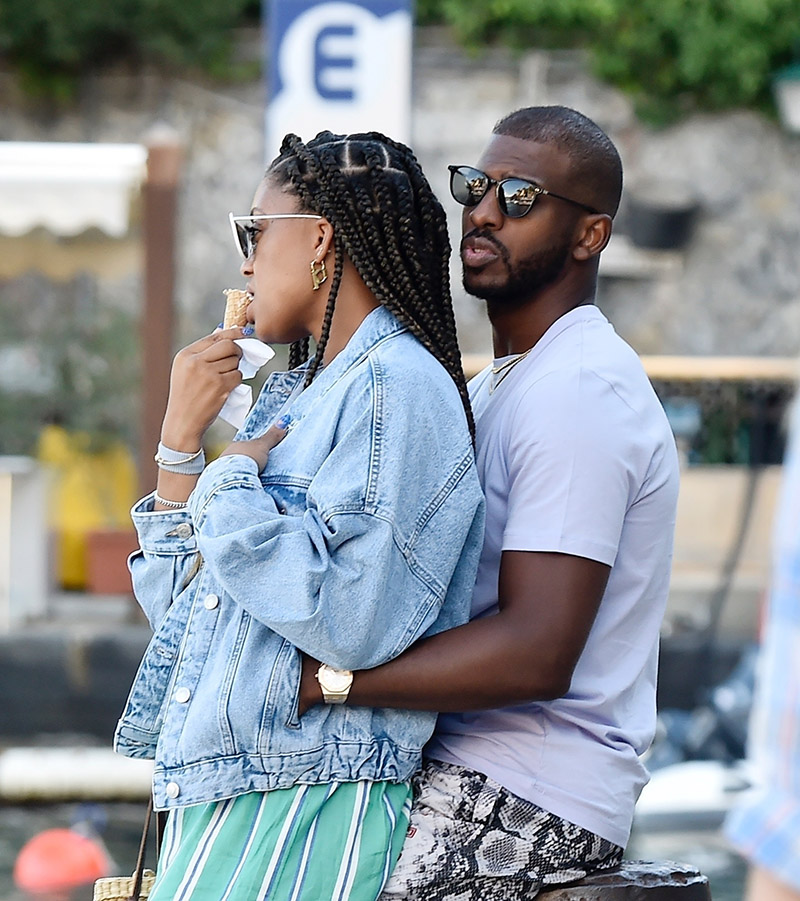 The Italian fishing village is a favorite destination of well-heeled millionaires such as Magic Johnson and his wife Cookie Johnson.
LeBron and his high school sweetheart strolled hand-in-hand in the harbour shoppes and chatted with the locals and other tourists as they snacked on ice cream cones.
LeBron wore advertising on his t-shirt to pay his expenses for his romantic vacay.