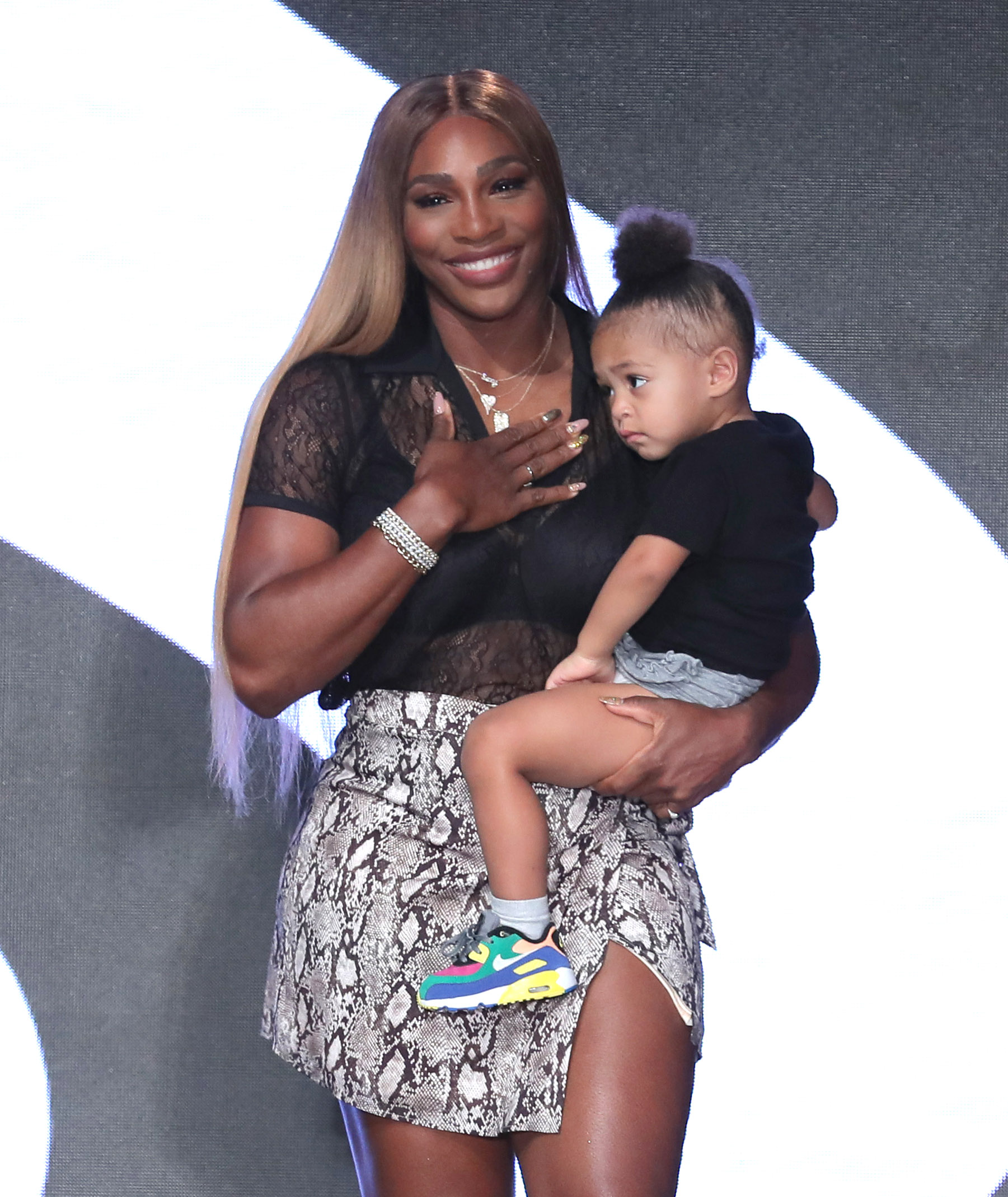 Serena Williams continues to praise her bestie Meghan, Duchess of Sussex for traveling across the pond to support her at the U.S. Open women's final last week.
Serena, 37, says she is appreciative of Meghan, who made the international flight from London to New York to watch Serena take on Canadian teenager Bianca Andreescu in the women's final championship.
Bianca, 19, beat Serena in straight sets 6-3, 7-5 to win her first ever major title.
According to rumormongers, Serena was fearful that Megan would jinx her chances of tying Australian tennis legend Margaret Court for most women's Grand Slam singles titles in the Open era.
Meghan didn't stick around to hang out with her pal in New York City after the tennis match.
According to The Times, Meghan's trip was "last-minute" and Meghan was "excited to support her friend, and then come back."
"Meghan is amazing," Serena told E! News at NYFW, where she presented her new capsule line "S by Serena" on Tuesday.
"She literally flew across the seas just to support for a few hours with a newborn baby," Serena said.
"She is the most positive, amazing human that I know," Serena gushed. "Everyone needs to know how amazing she is. I don't know if I could have done that with my daughter at that age. But she did it. And that shows the kind of person that she is."
Serena's camp was reportedly "concerned" that Meghan's presence at the Open would be a bad omen for Serena. She lost the Wimbledon championship with Meghan in attendance earlier this year.
A source told Page Six, that Serena asked her coach, Patrick Mouratoglou, if the Duchess should attend the women's final because Serena is "superstitious".
But a separate source told Page Six, "Serena adores Meghan and she's so excited about her coming to the Open."