Tekashi69 reportedly turned down the opportunity to enter the United States Federal Witness Protection Program. The 23-year-old rapper considered entering the program after testifying against fellow members of the Nine Trey Gangsta Bloods street gang.
Last week, the troubled rapper testified that fellow rappers Jim Jones and Cardi B were involved with the Bloods gang.
He also admitted he helped try to kill a rival gang member, as part of a plea bargain to avoid a potential 47-year prison sentence.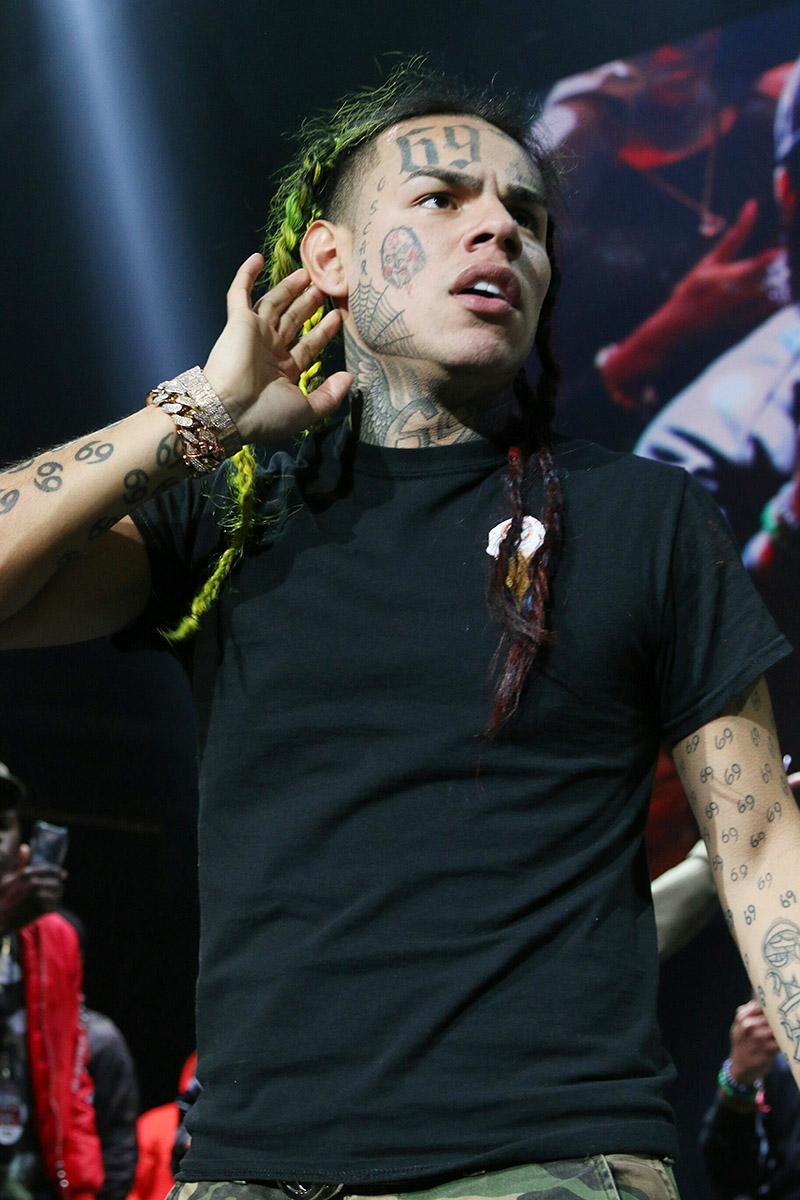 While Tekashi 6ix9ine, real name Daniel Hernandez, was mocked by fellow rapper Snoop Dogg for being a "snitch", TMZ reported the rapper rejected an offer to enter the program because he wants to revive his recording career once he's freed from prison.
TMZ added that, instead of government-funded protection, he'll hire his own 24/7 security team to guard him and his family.
Although he's currently behind bars without bond, Tekashi apparently believes he'll be able to pick up his music career once he's out of jail – as early as next year, as part of his plea bargain with federal prosecutors.
Tekashi was expected to go into the witness protection program, but he was told he would have to pay to remove his distinctive tattoos.
Tekashi's trial is expected to wrap on Thursday. The trial will be documented in the upcoming Snapchat series Tekashi69 Vs The World, which is expected to drop soon.