They say you should never kick a man while he's down. But that's precisely what the gheys are doing now that Kevin Hart is laid up in a hospital with pins stabilizing his fractured spine.
Hart, 40, fractured his back in 3 places during a serious car crash near his Calabasas, Calif. home on Sunday.
Now the comedian is being dragged on social media for daring to question why country singer Lil Nas X was apprehensive about coming out as homosexual.
Kevin and Nas both appeared on Tuesday's episode of HBO's The Shop: Uninterrupted, where the "Old Town Road" one-hit wonder was asked how he felt about publicly coming out.
But before the Atlanta native could answer, Kevin interrupted: "He said he was gay, so what?"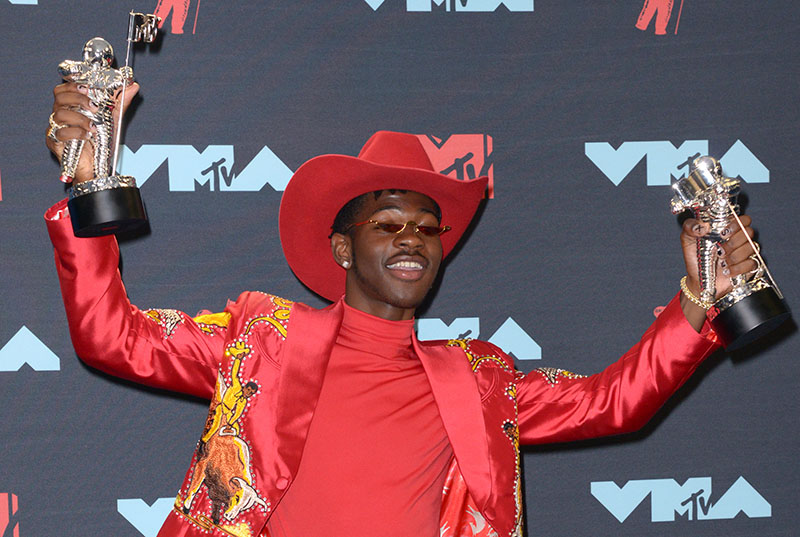 The 20-year-old explained that he was taught to "hate" homosexuality, when growing up, prompting Hart to question: "Hate what? Why?"
"Come on now. If you really from the hood, you know," Nas told Hart. Nas X went on to say he is glad he came out at the peak of his career.
It isn't clear if the comedian was joking or he really didn't know that homosexuals are stigmatized – particularly Black homosexual males.
Social media users are steaming mad that Hart kept interrupting Nas X every time he attempted to explain why he was nervous about coming out.
They took aim at the comedian and questioned why Nas X was forced to appear on the show alongside "homophobic guests".
"Kevin Hart's rage and bitterness about anything to do with gay people is so jarring," Vox writer Jenee Desmond Harris tweeted.
The Daily Beast editor-at-large Goldie Taylor added: "'He said he was gay. So what!' Kevin Hart knows exactly what the 'so what' is here and why a young black boy would closet his sexuality until he believed it was safe."
Others theorized that Hart was trying to be politically correct after he was heavily criticized last year for saying he would beat his son with a doll house if he ever came out as homosexual.
The drama comes days after NY Undercover actor Malik Yoba, 55, confessed he was attracted to male to female transgenders.