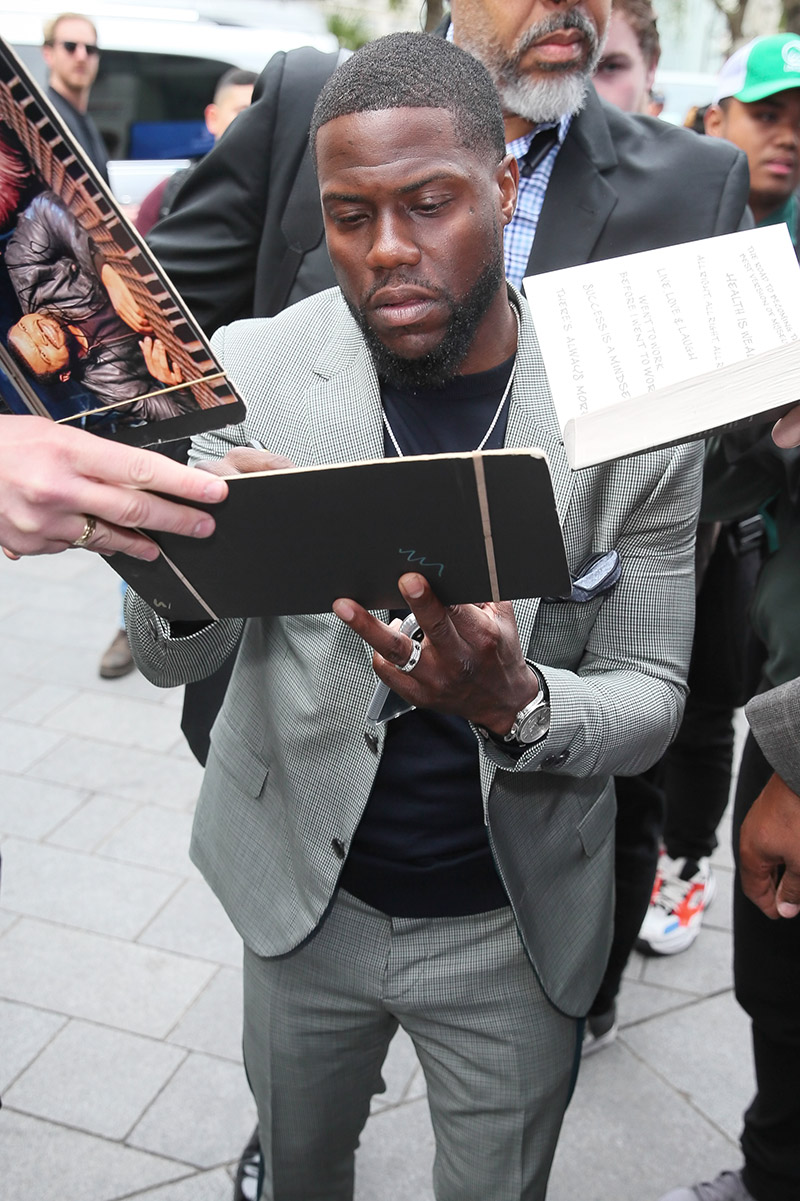 Kevin Hart's publicist clarified reports that the fallen comedian returned to work after breaking his back in a car crash last month.
Hart reportedly returned to work after his near fatal car crash in which he sustained three back fractures and underwent surgery to fuse his spine on Sept. 2.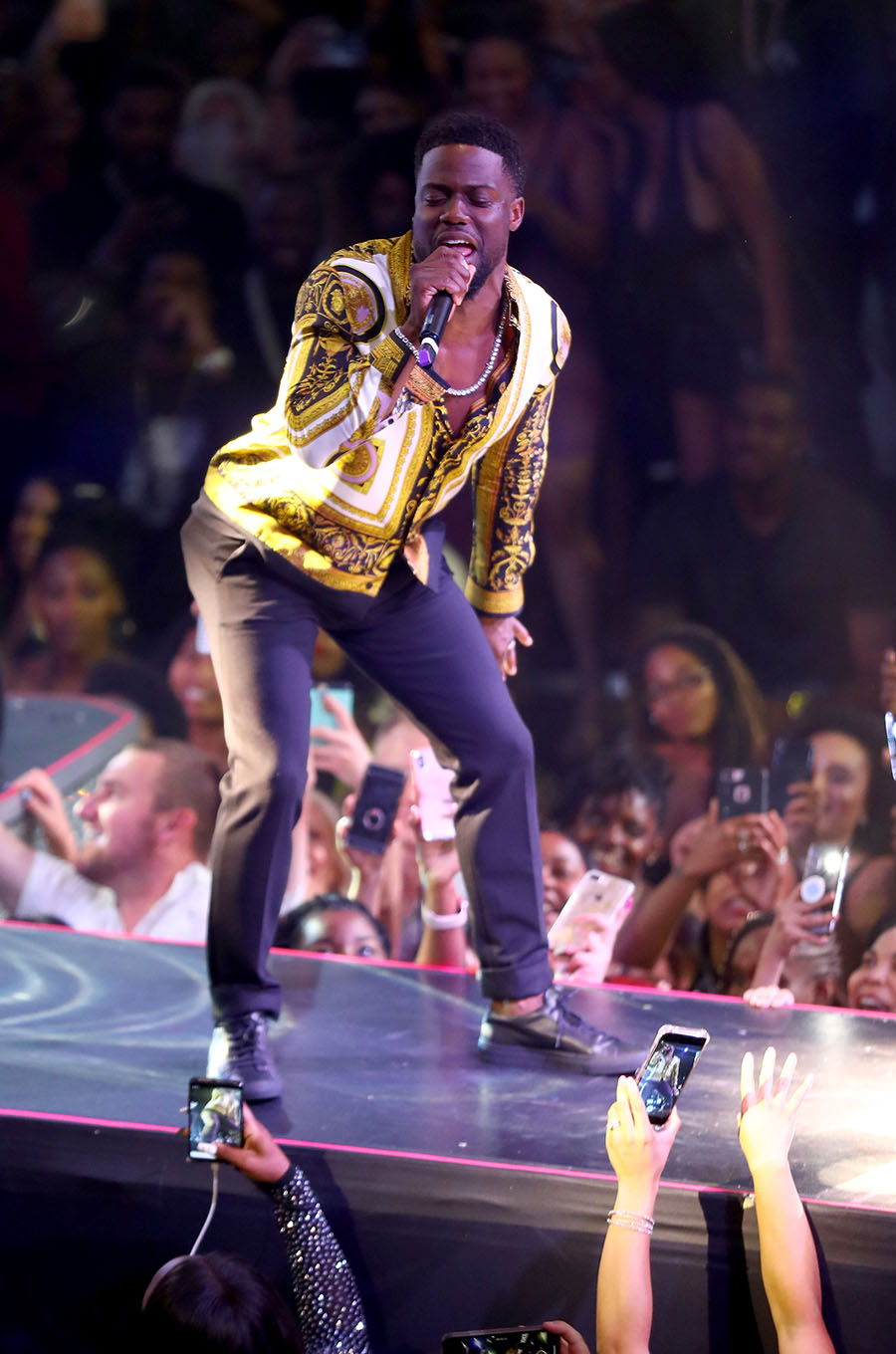 The 40-year-old Cancer met with his Jumanji co-stars, including Dwayne "The Rock" Johnson, Jack Black and Nick Jonas, to shoot a promo for the Jumanji sequel.
The three actors revised their busy schedules to accommodate Hart.
According to Hart's official statement, he has "not been in full costume for these shoots and he's not walking much for them either – sitting through most of the day – even though he can walk on his own."
A source says Hart arrived for the shoot in a wheelchair.
The statement goes on to say he does not anticipate returning to work full-time until early next year if his health permits.
As for the other two people injured in the car wreck – Jared Black and his fiancee Rebecca Broxterman – they filed a lawsuit against the pint-sized actor for failure to provide safety equipment in his vintage 1970 Plymouth Barracuda.
Hart expresses, "nothing but love for Jared and wish him and Rebecca a speedy recovery," according to the statement.