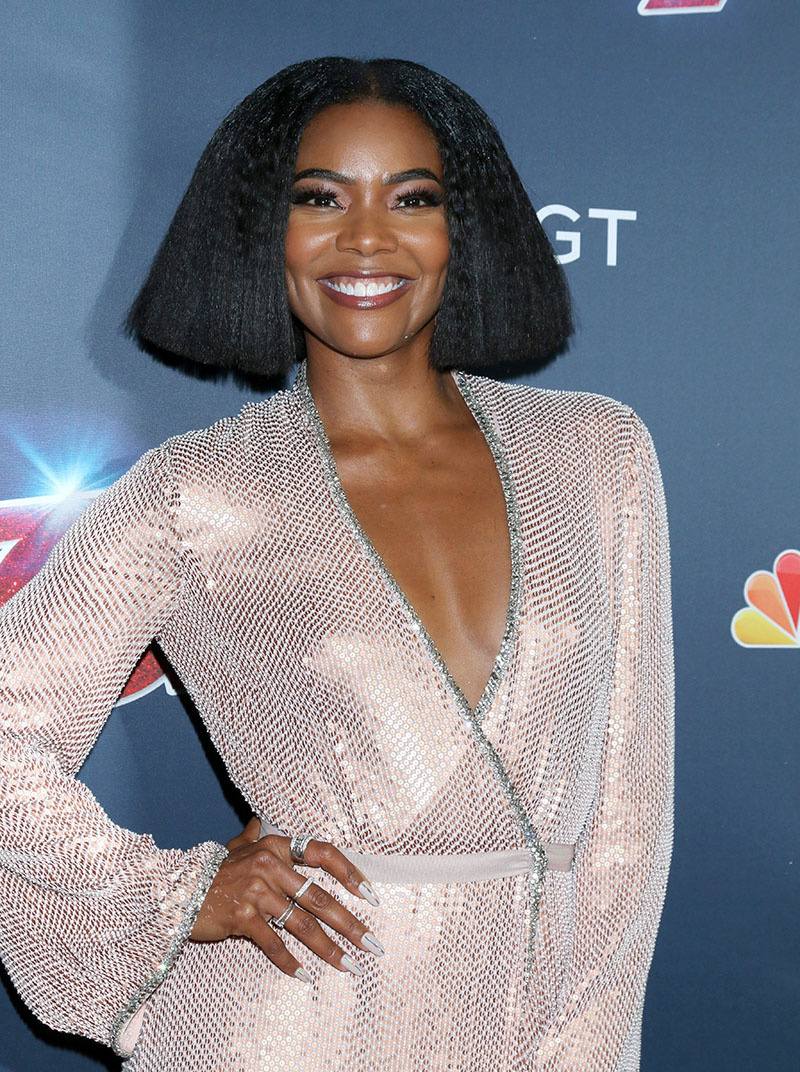 Gabrielle Union responded to the debate over her husband Dwyane Wade's social media post in which he expressed love for his "girls" – including his son, Zion Wade.
In the post, Zion poses with his stepmom, Gabby, and his half sister, Kaavia James, 1. Zion wears a pink scrunchie on his wrist.
Zion, who is only 12, came out of the closet during a Pride parade in Miami earlier this year. Since then, both Wade, 37, and Union, 46, have used Zion to promote themselves as LGBT allies.
So it was no surprise that Union responded to the controversy on social media.
"Looks like love to me," she wrote in a post featuring the original image. "I truly hope that everyone gets the love, support and hugs they deserve."
But social media users fear that Union's role in pushing the agenda is more than simply supporting and loving their sons. Many say little Zion didn't exhibit feminine tendencies until Union entered the picture.
Women fear that something more insidious is underfoot.
On Instagram.com, one user reposted the GQ magazine cover featuring an effeminate Pharrell Williams. The cover was for "The New Masculinity Issue".
Black women fear that the already depleted pool of masculine Black men will dwindle in 30 years.
They have good reason to be concerned.
This was a question for Democratic presidential candidates at the recent CNN presidential town hall on LGBTQ issues, held last Thursday, Oct. 10, at The Novo theater in Los Angeles.
With all the problems facing LGBT Americans, this question was at the top of their list. Why? Who takes puberty blocker medications?
Democrats are eager to lower the price of puberty blockers to get them into the hands of as many Black boys as possible. Boys like Zion Wade, who will soon be old enough to take puberty blockers without his dad's permission (age 16).

This is an open post where you can discuss any subject matter. This post will not be censored or moderated. Disqus may automatically moderate certain words considered offensive. There are no rules in Open Posts. So enter at your own risk.