Aretha Franklin fans reacted with excitement to the first images of singer Jennifer Hudson portraying the Queen of Soul in the upcoming biopic titled RESPECT, filmed on location in Manhattan's Harlem Neighborhood.
Jennifer, pictured at a July 4th concert in Philadelphia, was transformed into Aretha for a scene with costar Marlon Wayans, 47, who plays her onscreen husband Ted While. In the scene, which takes place in 1966, Marlon collects money from prostitutes while Jennifer looks on from a car.
Later Jennifer and Marlon share a passionate kiss in the car. The images were shot on November 2 by BACKGRID celebrity photo agency.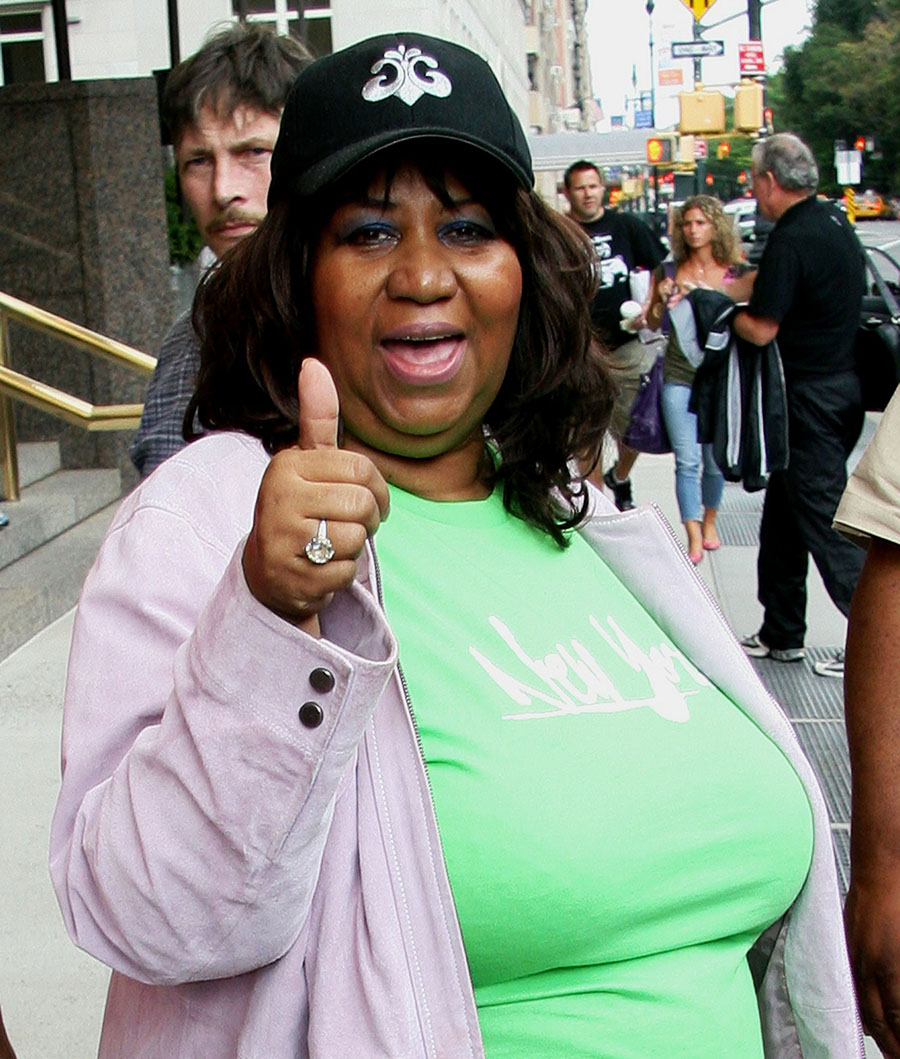 Aretha, who passed away on Aug. 16, 2018 at age 76, personally handpicked Jennifer to play her in the biopic.
The 38-year-old American Idol finalist is no stranger to big budget musicals. She played Effie Melody White in the 2006 movie, Dreamgirls, with Beyonce, left, and Anika Noni Rose, center. Jennifer notably sang "And I'm Telling You I'm Not Going" in the film Dreamgirls.