Emma Watson revealed she sat in therapy for hours because she felt guilty about early stardom. Watson, who gained overnight fame playing Hermione Granger in Harry Potter films, was only 9 years old when fame came calling.
"I was nine years old and I was literally picked out of a line-up in my school gym that wasn't even an acting school and got the first part I ever auditioned for, and it's so bizarre and otherworldly what happened to me," said the 29-year-old Aries in a sit-down interview with British Vogue magazine..
The British-transplant wasn't prepared for early stardom and the fanatical star-struck fandom that comes with it.
"I've struggled a lot with the guilt around that. I'm like, I should be enjoying this a lot more, I should be more excited and I'm actually really struggling," she added.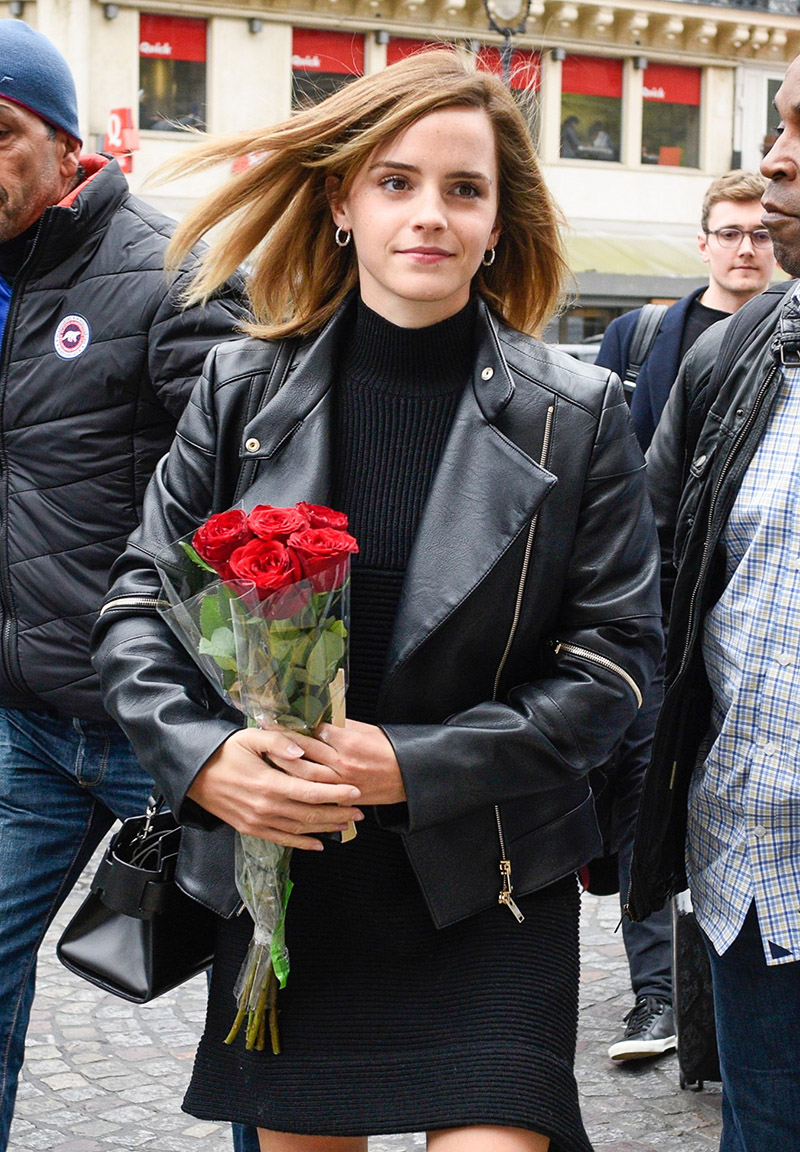 Watson trended on Twitter.com on Tuesday after coining the term "self-partnered" to describe happily single women like herself.
She is voluntarily single after dating men including fellow actors Chord Overstreet and a brief fling with Harry Potter co-star Tom Felton.
"I never believed the whole 'I'm happy single' spiel," she told the magazine. "I was like, 'This is totally spiel.' It took me a long time, but I'm very happy (being single). I call it being self-partnered."
She said she feels anxiety and pressure to get married and have a baby by the time she turns 30 on April 15, 2020.
The term "self-partnered" caught fire on Twitter.com and sparked debate between single ladies and married people who say being single is overrated.
clearly an unpopular opinion today but i like the term #SelfPartnered, i think it encourages us to envision a healthier relationship with ourselves and with others.

— Kitty Wenham (@kittywenham) November 5, 2019
Decided to be like Emma Watson and say that I was self partnered and not single and now I keep getting ads for dildos on my Facebook page. Did I do it wrong? #SelfPartnered #emmawatson

— Meredith (@meralee727) November 5, 2019
Can't wait to tell my wife that I'm #selfpartnered when she catches me having a wank.

— Sgt.Berbatov (@sgtberbatov) November 5, 2019
Can't believe how much this has blown up. @EmmaWatson describing herself as 'Self-partnered' isn't something to poke fun at. It conceptualises ur state of being. Society has given 'single' so many connotations, we think we have to feel a certain way…#EmmaWatson #SelfPartnered

— Kali (@Kalixplore) November 5, 2019
Feeling the need to use another word to define being single and coining new phrases is still part of the problem. #SelfPartnered

— Sharon Braithwaite (@sha_braithwaite) November 5, 2019
Ok naysayers, but I actually love this #SelfPartnered thing. I speak not as an Emma Watson fan, but as someone who enjoys being single and cultivating a good relationship with myself, and cannot abide the amount that people assume I'm all sad and want to date their boring friend.

— Tess Humphrey (@TessHumphrey) November 5, 2019
Emma Watson: Makes a very valid point about the absurd pressures placed on women with regards to expectations over family/partners and that being single is fine.

The internet: #SelfPartnered!! LOL!!1!

— Jim Ross (@JimGR) November 5, 2019
I actually fully back this one tbh, cutting out a poisonous relationship put me in a mindset for a long time of focusing on me and only me, which i would call #SelfPartnered and not "Single" and ive had some of the most successful times of my life in doing so.

— T?ny. (@Tony_Newby) November 5, 2019
When your parents asks if you're seeing anyone and you tell them you're #SelfPartnered pic.twitter.com/fDkilPsfxy

— ?????? (@AngryPeanut4) November 5, 2019