Eminem responded to Nick Cannon's diss track that implies a sex tape exists that shows him in a compromising position with another man.
On Monday, Nick dropped his diss track, titled "The Invitation". The track was in response to Eminem calling out Nick's ex-wife, pop star Mariah Carey, in a verse on Fat Joe's new track "Lord Above".
Eminem also called the entertainment mogul "whipped" and "neutered" among other insults.
"I know me and Mariah didn't end on a high note/But that other dude's whipped, that pussy got him neutered/Tried to tell him this chick's a nut job before he got his jewels clipped/Almost got my caboose kicked, fool, quit, you not gon' do shit/I let her chop my balls off too, 'fore I lost to you, Nick."
On T.I.'s podcast ExpediTIously, Nick said he responded to Eminem's insults to prove to his ex-wife that he's a man. The 39-year-old Libra said he went to Detroit looking for the Slim Shady rap star.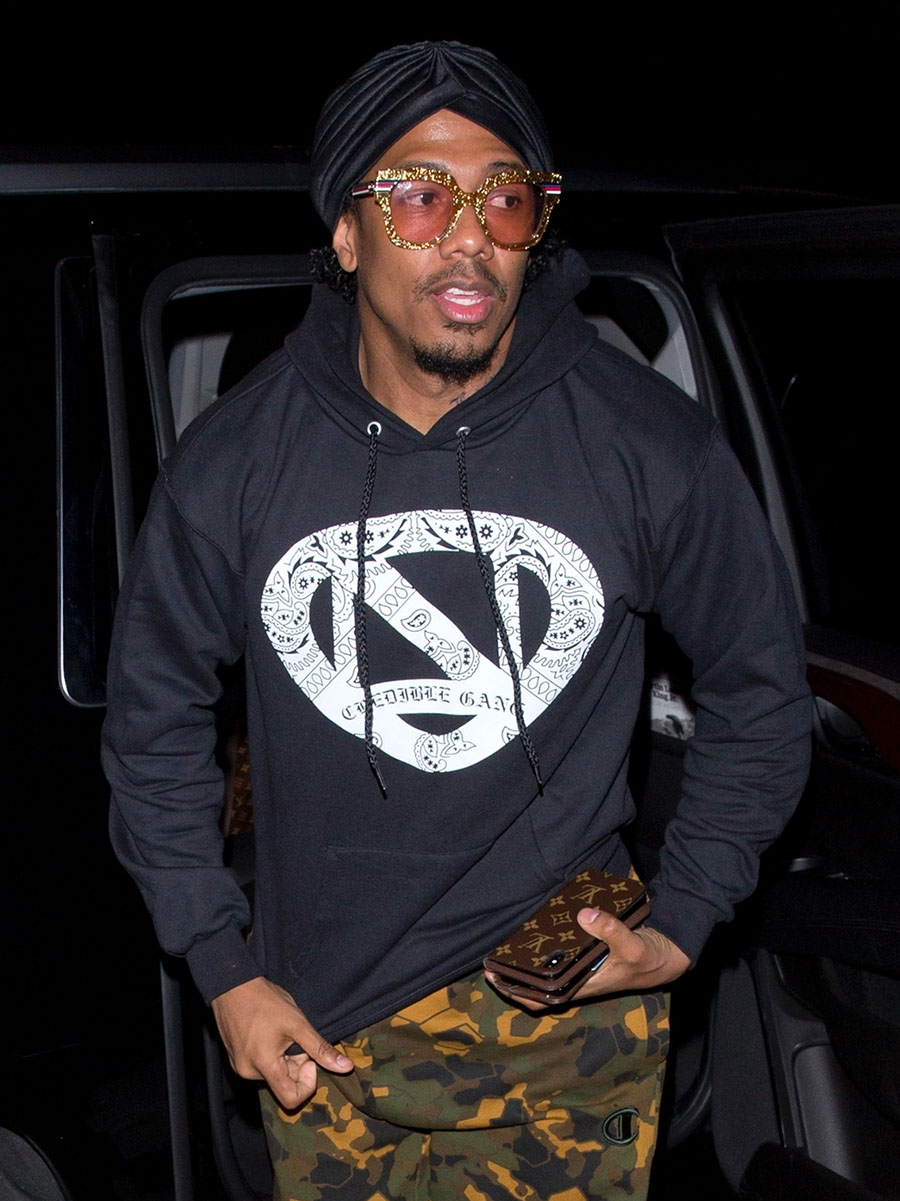 "I called managers," Nick said. "I gotta show my wife I'm a man. I said, 'I know I'm not gonna be able to out rap you but I will whoop your ass.' Those were the exact words at the time. Cooler heads prevailed."
"The Invitation" features an intro from imprisoned Death Row Records founder Suge Knight calling out Eminem before Nick raps:
"I heard your chauffeur got a video of you suckin' a c**k
You paid him off, then laid him off, now who really the opp?
Suge called me the new 'Pac, I ain't no killer but don't push me
How the f**k y'all got me battlin' Elvis Pussly?"
In response to a tweet by HotNewHipHop.com, Nick said Eminem unleashed his lawyers.
"FACTS! His lawyers didn't want that one out! They already on my line," Nick tweeted.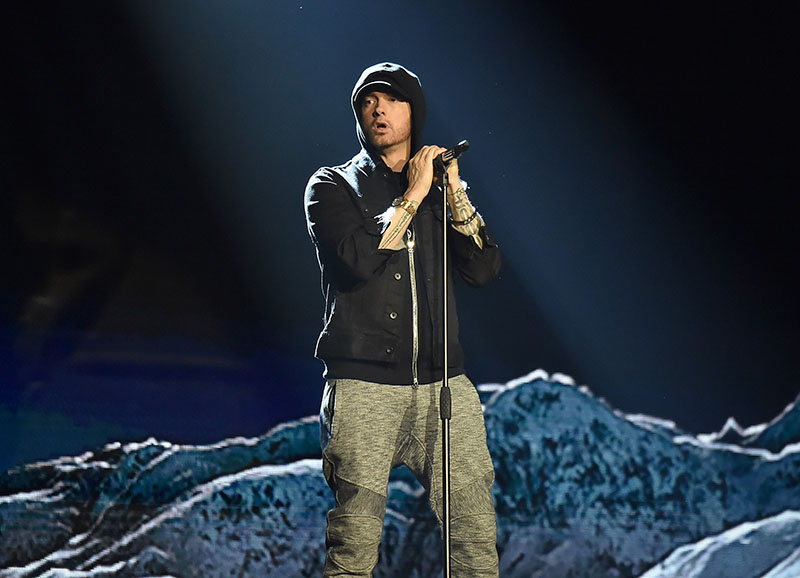 Eminem waited until Monday night to respond to Nick's diss. The 47-year-old Libra demanded an apology from Nick.
Eminem tweeted: "U mad bro? Stop lying on my d**k. I never even had a chauffeur, you bougie f**k."
He later added: "I demand an apology Nicholas, you've made my gardener so jealous!"
Their feud stems from an ongoing beef between Mariah and Eminem that dates back to 2009, when she released the hit single "Obsessed", about a man who claims to be having a relationship with her. An accompanying visual featured the "Hero" singer dressed to look like Eminem
The Slim Shady star claimed he once had a relationship with Mariah that lasted for six months. But Mariah has always denied the claim. The 49-year-old Aries shares 8-year-old twins Moroccan and Monroe with Nick.