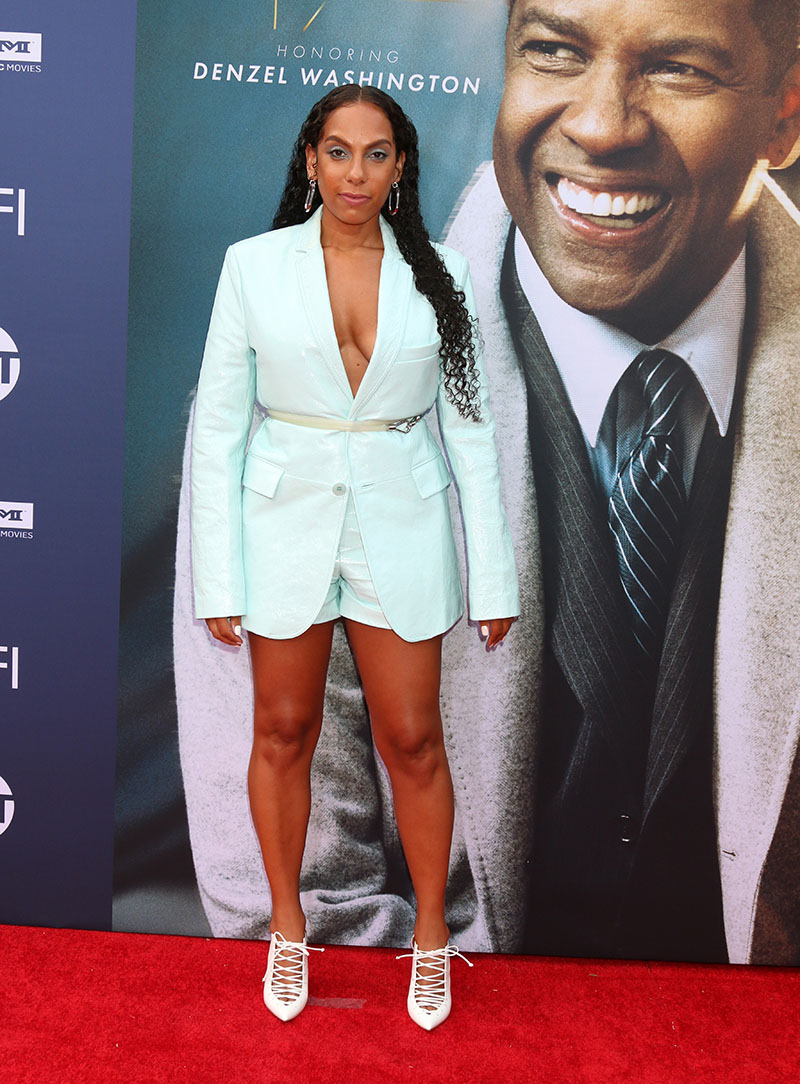 Queen & Slim director Melina Matsoukas says she wasn't surprised that her film was snubbed by Golden Globes voters.
The film stars Daniel Kaluuya and Jodie Turner Smith as an unlikely couple who go on the run after killing a cop.
Queen & Slim didn't receive a single nomination in any of the 14 film categories voted on by members of the Hollywood Foreign Press Association (HFPA).
Matsoukas, pictured right with screenwriter Lena Waithe, said, "It's extremely discouraging. It's extremely infuriating. And it just represents an archaic system that is full of people who don't value us."
Matsoukas tells Variety.com that the members skipped multiple screenings of Queen & Slim that was set up for them.
Matsoukas said only 4 members of HFPA attended the screenings.
"We held three screenings for the HFPA and almost no members attended," Matsoukas said. "For me, it's reflective of their voting body. It's not reflective of the society in which we live in or the industry as it stands today."
She added, "They don't value the stories that represent all of us, and those stories are so often disregarded and discredited, as are their filmmakers."
But critics say the film missed the mark. It is widely believe that Queen & Slim was written James Frey, a white male who has a reputation for being a liar. The movie was promoted as a film written and directed by 2 Black females.
Waithe was dragged on Twitter.com when someone leaked the original script which contained questionable references to slavery.
One Twitter user wrote:
"It was cheap and manipulative to play off of the very real hurt going on in this country right now. Lena should be ashamed of that raggedy ass script."
An HFPA representative told Variety that "Queen & Slim was in the conversation amongst the membership."
The 2020 Golden Globes airs on Jan. 5, at 8 p.m. ET on NBC.