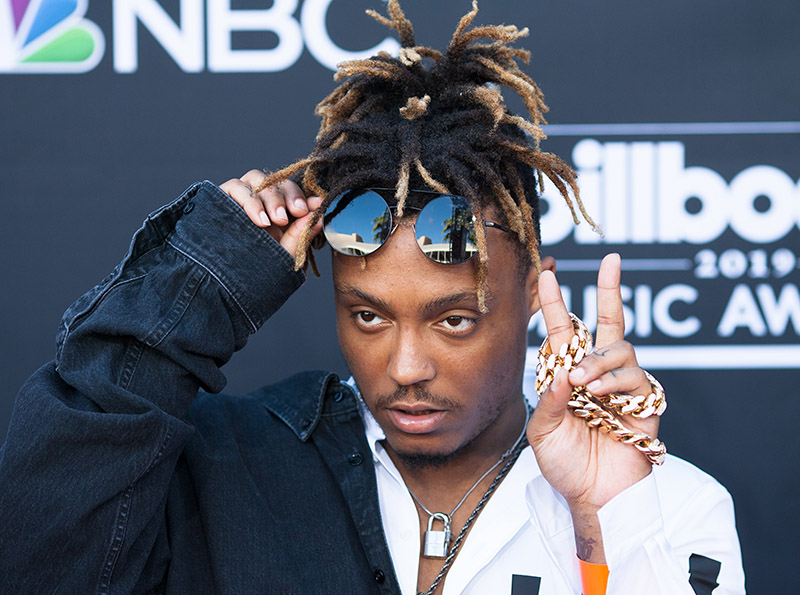 Rapper Juice WRLD is dead after suffering a heart attack at Chicago's Midway Airport on Sunday, Dec. 8.
Chicago Fire Department spokesman Larry Langford said a 21-year-old male suffered a "medical emergency" after getting off a private jet at a hangar away from the main terminal at Midway Airport.
Langford said the male was in "cardiac arrest" before he was transported to a hospital where he was pronounced dead.
Juice WRLD, born Jarad Higgins, made a name for himself in 2018 with the release of his SoundCloud EP, Goodbye & Good Riddance. The EP featured his surprise hit single "Lucid Dreams".
The moody single, told from the standpoint of a heartbroken lad whose girlfriend left him, prompted Interscope Records to offer the 20-year-old budding rap star a $3 million recording contract.
The music video for "Lucid Dreams" was dark and morbid.
You left me falling and landing inside my grave
I know that you want me dead
I take prescriptions to make me feel A-OK
I know it's all in my head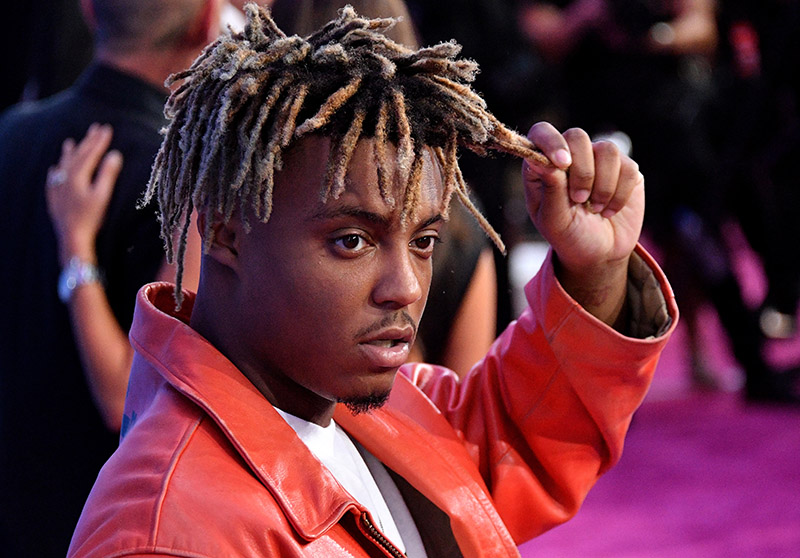 With the popularity of his follow-up single "All Girls Are the Same,", Higgins left Chicago's Southside behind him and settled into a leased Beverly Hills mansion, complete with a recording studio and enough space for his newfound friends.
"I went from sitting on the couch in my mom's house watching TV to being in Los Angeles around all these big people, being able to record any time I want," he told Billboard magazine.
Higgins was raised by his single mother in Chicago. He described his absentee father as "in and out" of his life while growing up.
He frequently praised his single mother for influencing his musical taste and not letting him listen to rap. "[My mother] is a very religious person who loves gospel music," he explained in an interview with The Gulf Times. "She stopped me listening to rap. I'd hear some rap thanks to my cousins but not much. I was primarily into pop and rock which my mother considered as more acceptable."
Higgins's mixtape WRLD on Drugs, a collaborative effort with rapper Future, peaked at Number 2 on the album charts.
In most of his songs he rapped about his dependency on lean, aka purple drank and sizzurp. Lean is a concoction of codeine cough syrup and hard candy mixed in a soda beverage.
On his single "Candles," off his EP Goodbye & Good Riddance, Higgins rapped "Don't pray for me/ Just give me drugs."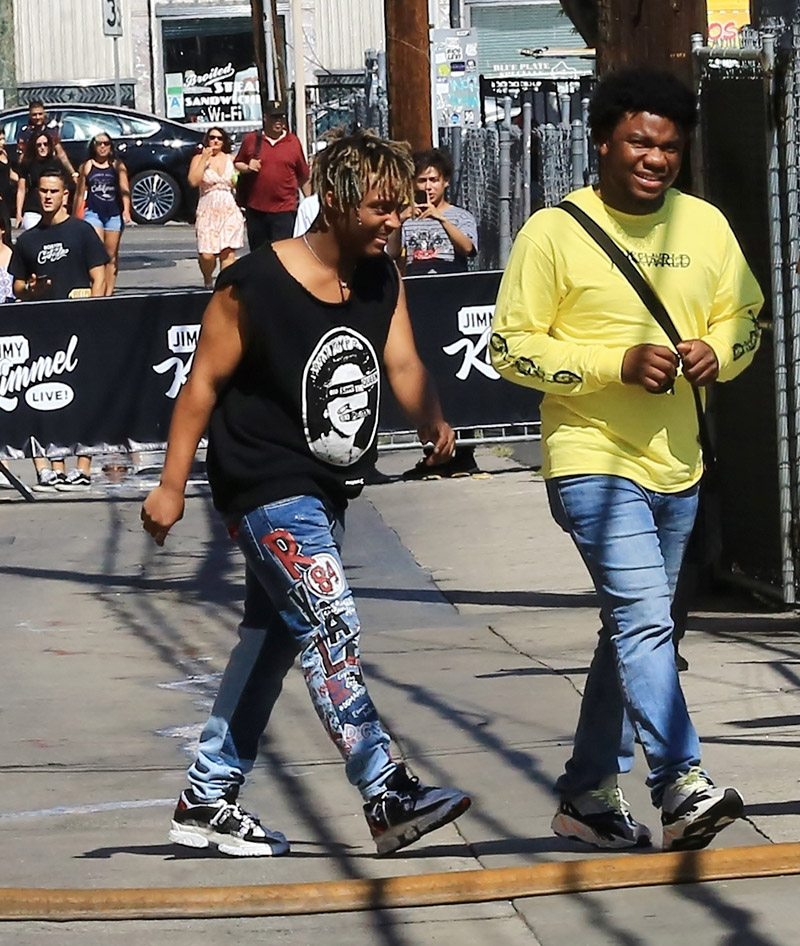 In an interview with Billboard magazine in March, Higgins, pictured left, suggested his struggles with drug addiction may be due to his absentee father, who passed away in June.
"I didn't have a man giving me no type of guidance. My father wasn't in my life like that," he said. "So listening to this grown-ass man rap about lean, I'm like, 'Well, that sounds really appealing.'"
Higgins embraced his status as a role model to his young fans:
"I look at it like this – you can't change a motherfucker's life by pointing and judging. It takes a motherfucker that has been through the same shit to say, 'I understand how it feels. We're going to get through this together.'"