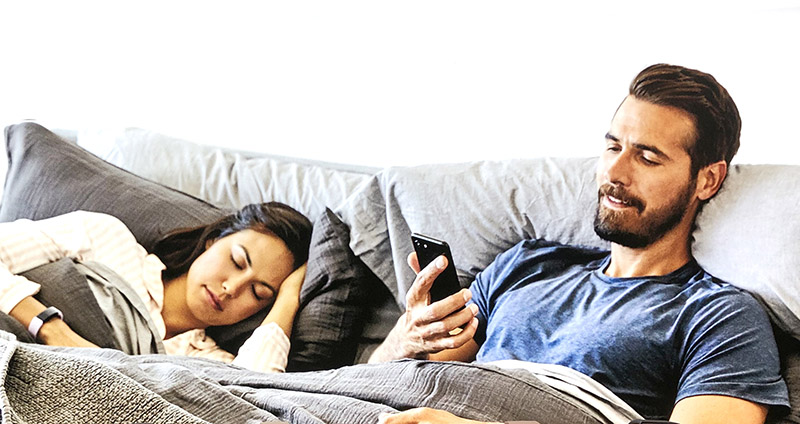 Sports reporter Jane Slater suspected her ex-boyfriend was cheating when his heart rate spiked on his Fitbit watch at 4 a.m. one morning.
Fitbit, which was purchased by Google for $2.1 billion, is a technology wristwatch that track a user's heart rate, steps they take, sleeping pattern, and more. The Fitbit device ranges in price from $49.99 to $199.99.
Earlier this week, the NFL correspondent recounted a story on Twitter about how she caught her boyfriend cheating after his vitals spiked on his Fitbit device.
Thanks to the fitness tracker, the 38-year-old NFL Network reporter discovered her ex-boyfriend was strenuously working out at 4 a.m. But he wasn't in a gym and he wasn't alone.
"An Ex Boyfriend once got me a Fitbit for Christmas. I loved it," she tweeted. "We synched up, motivated each other… didn't hate it until he was unaccounted for at 4am and his physical activity levels were spiking on the app," she wrote.
"Spoiler alert: he was not enrolled in an OrangeTheory class at 4am," she wrote in a follow-up message.
Slater said she "sobbed uncontrollably" when she discovered another woman was making his heart race. But now she laughs when she looks back on the story.
"It's a story my friends and I def laugh about now," she told one Twitter follower.