Two armed security guards who were with rapper Juice Wrld when he went into cardiac arrest and died early Sunday were arrested for carrying loaded weapons inside an airport.
The 21-year-old Chicago-born rapper suffered a medical emergency after arriving on a private jet at Chicago's Midway Airport just after 2 a.m.
Chicago Police spokesman Anthony Guglielmi told The NY Post the rapper, real name Jarad Anthony Higgins, was seen "basically convulsing" inside a private hangar away from the main terminal at the airport.
Other reports noted that Higgins was frothing at the mouth. He was rushed to a nearby hospital where he was pronounced dead around 3:15 a.m. Sunday.
An autopsy will be conducted on Monday by the Cook County Medical Examiner's Office.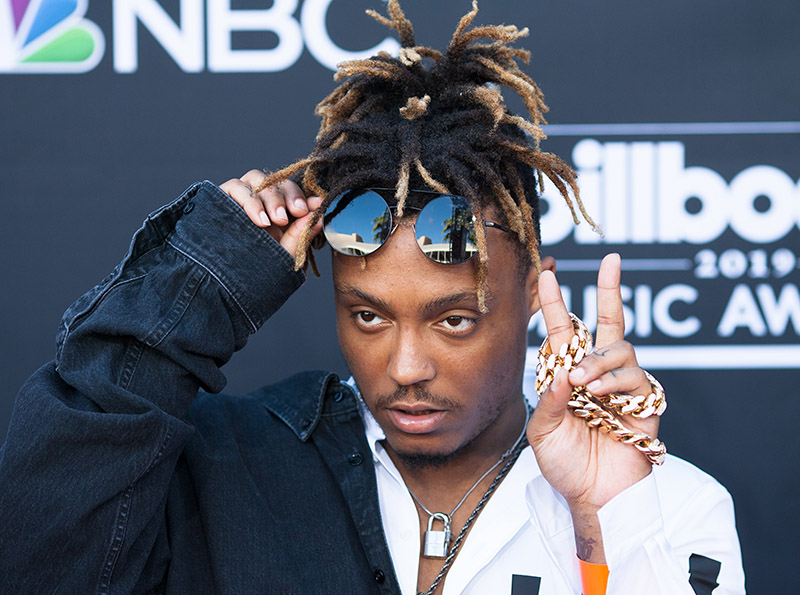 Higgins was with a group of about 10 to 12 people – including his entourage of hangers ons, the airplane crew and two armed security guards who were relieved of their weapons by Chicago police.
According to Page Six, the guards had conceal and carry permits valid in the state of Illinois, but the permits didn't allow them to bring loaded weapons inside an airport.
The two men were arrested and charged with misdemeanor gun violations, said Guglielmi. He added that everyone cooperated with police including the two men who were detained.
Higgins shot to fame in 2018 with the release of his SoundCloud EP Goodbye & Good Riddance. The platinum EP featured hit singles "Lucid Dreams", "All Girls Are the Same", "Wasted" (ft. Lil Uzi Vert), "Lean Wit Me, "Armed & Dangerous", and more.
Higgins won the Top New Artist trophy at the 2019 Billboard Music Awards in May.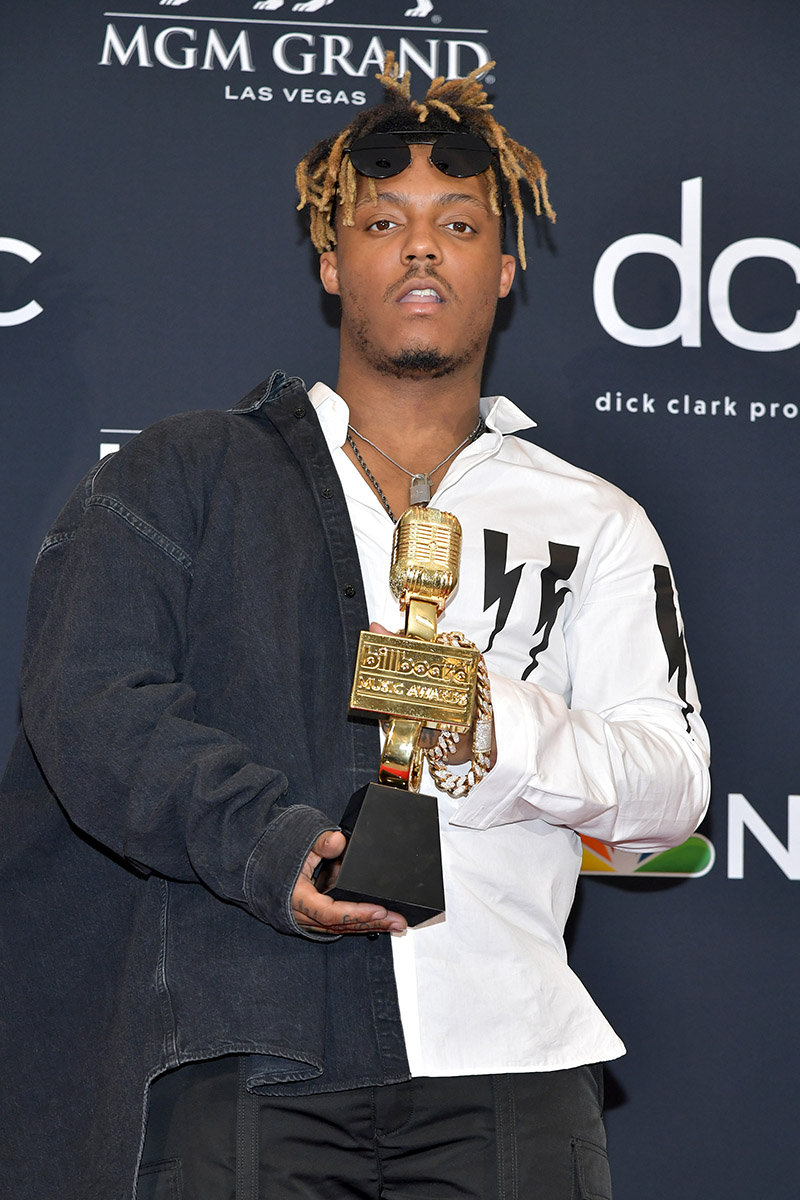 He rapped extensively about his dependency on opioid painkillers and prescription cough medicine containing codeine.
In interviews he talked about mental illness and how he believed mental illness was neglected in the Black community.
He also embraced being a role model to young people struggling with drug addiction. He told Vulture magazine that substance abusers need sympathy, not judgment.
"The way that you help somebody out, reach out to someone, offer them a helping hand, offer them a hug, whatever. The way that you do that is not, I repeat, not, by pointing the finger. Telling them that they're stupid, they're fucking up their life, whatever. Telling them they're a piece of shit for doing what they're doing. That is not the way at all. The way to lead people is to walk, not even in front of them — side [by] side, holding their hand emotionally through music or whatever you do."