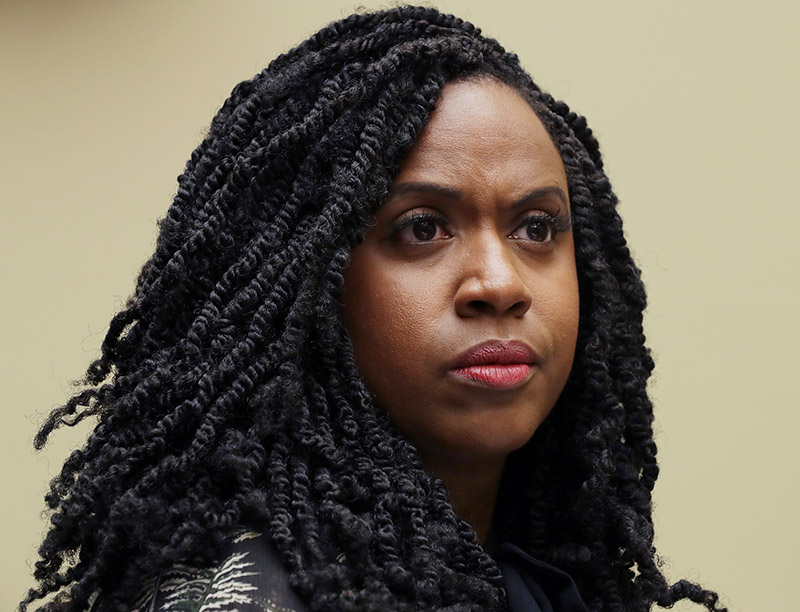 Congresswoman Ayanna Pressley had a lot on her mind the day the Democrats voted to impeach President Donald Trump in December. She told The Root that she lost the last of her hair the night before the vote.
"I was completely bald. And in a matter of hours, was going to have to walk into the House Chamber … and cast a vote in support of articles of impeachment. And so I didn't have the luxury of mourning what felt like the loss of a limb. It was a moment of transformation, not of my choosing."
Pressley's personal struggles with Alopecia began last fall when she noticed "sinks full of hair" every morning.
Pressley, 45, said she learned she had bald patches on her scalp while getting her hair retwisted. She wore custom lacefront wigs and head wraps to conceal her shame.
She said she lost the last bit of hair at a pivotal time, while juggling her responsibilities on Capitol Hill.
After voting to impeach Trump, Pressley fled the House chamber to hide her shame in a bathroom stall.
"I felt naked, exposed, vulnerable. I felt embarrassed. I felt ashamed I felt betrayed," she said.
Pressley revealed her bald head in her interview with The Root.
Alopecia is patches of hair loss or balding on the scalp caused by tension, pulling, excessive heat for styling tools, fungal and biological infection.
Black women are affected more than any other race or ethnicity due to the stress put on our scalps by hair styles including tight braids and hair extensions applied with glue or sewn in. Also, Black stylists using blow dryers on high heat burns the scalp. Some blow dryers can heat up to 500 degrees!
Ayanna Pressley opens up about alopecia, reveals bald head for first time https://t.co/m2m4ZfQiSo

— AprilDRyan (@AprilDRyan) January 16, 2020