Meghan Markle regrets giving up her professional acting career to work full-time as a member of the Royal Family in London, England.
According to the Queen of England's biographer, Meghan's life of servitude in London didn't compare to her life as a TV star in Toronto, Canada.
Sally Bedell Smith said Meghan, 38, was unhappy "renouncing" her acting role on Suits. Smith claims Meghan thought her new life didn't compare to being a celebrity.
Last week, the Queen announced Prince Harry and Meghan gave up their coveted His and Her Royal Highness styles and withdraw from royal duties.
Harry, 35, and Meghan live with their infant son Archie Harrison in a $14 million waterfront mansion on Vancouver Island on the west coast of Canada.
They met in 2016 when a friend arranged a "blind date" for the couple in London. Meghan claimed she had no idea who Harry was when she met him. But her own family members said she lied. They say she never intended to remain in England after marrying Harry.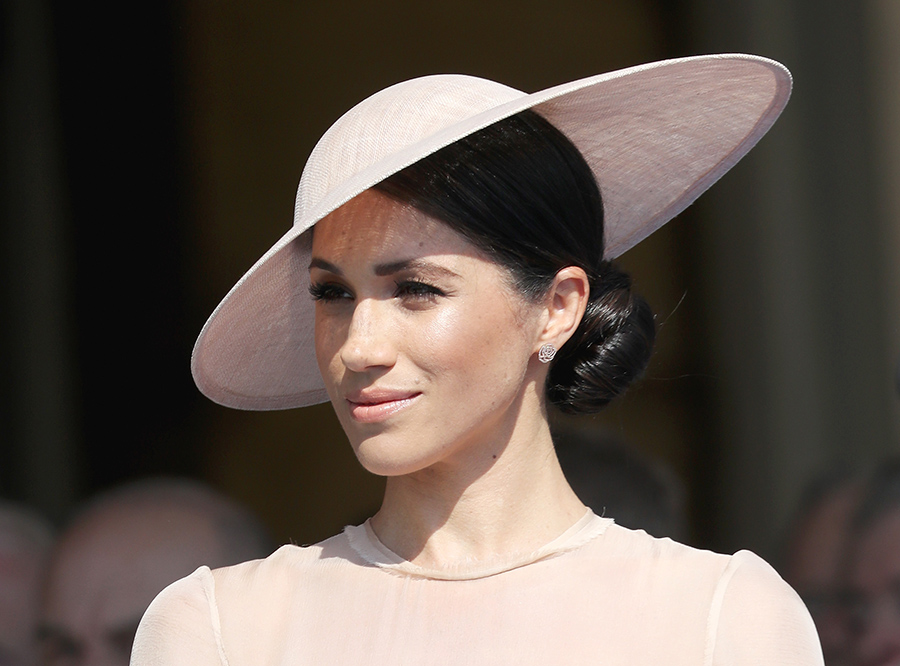 Sources say Meghan kept her high-powered Hollywood team after she married Harry in May 2018. Her publicist and agent are busy securing future film and TV projects for Meghan.
Rumor has it that Oprah Winfrey declined to help open doors for Meghan in Hollywood out of respect for the Queen.
As a result, Meghan offered her first exclusive interview to TV host Ellen Degeneres as a snub to Oprah's OWN Network.