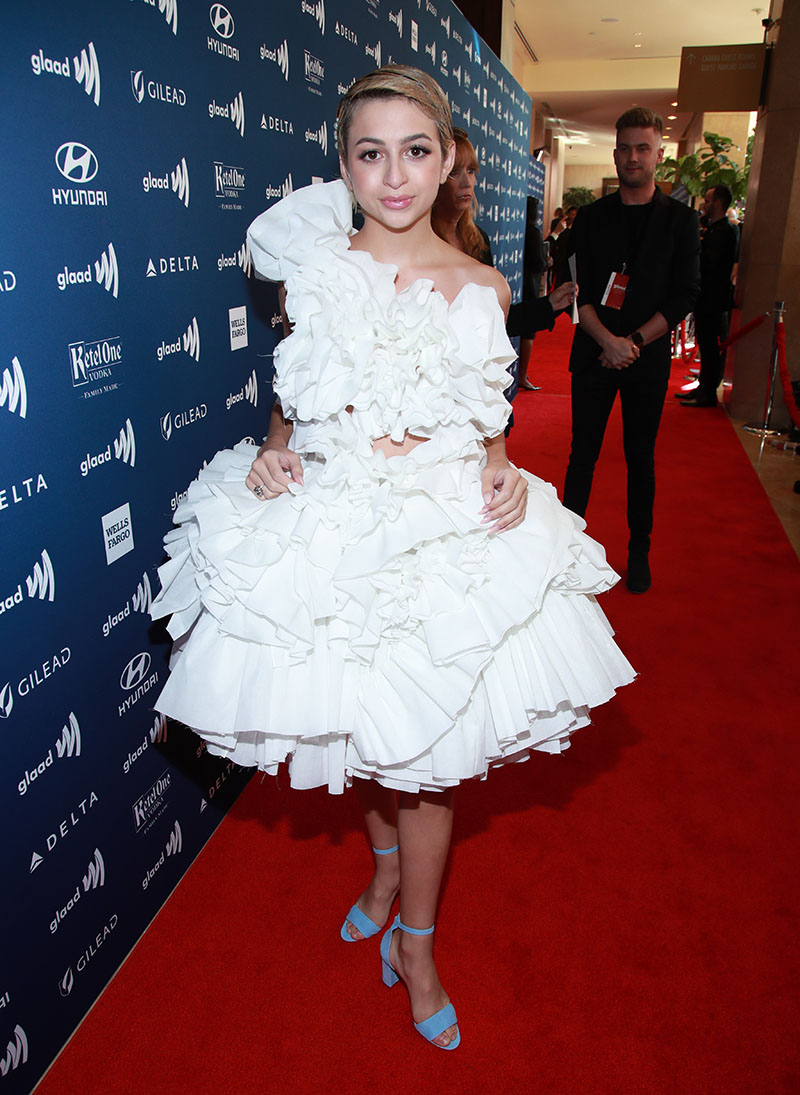 Saved by the Bell fans have mixed reactions to the news that a cross-dresser has been cast in the reboot of their favorite high school situation comedy.
Actor Josie Totah, 18, plays the role of Lexi, who is described as a "sharp-tongued cheerleader and the most popular girl at Bayside High."
According to NBC News, Lexi is "both admired and feared by her fellow students."
The reboot TV series will follow a group of low-income, diverse and inclusive high school students who are transferred to Bayside High, courtesy of a program created by California Governor Zack Morris (Mark-Paul Gosselaar).
The reboot is produced by Mario Lopez and Elizabeth Berkeley, who will reprise their roles on the series.
Lopez, 46, has had a change of heart since expressing his disapproval of parents who allow their minor children to switch genders.
"My God if you're three-years-old and you're saying you're feeling a certain way you think you're a boy or a girl whatever the case may be… I just think it's dangerous as a parent to make that determination then, OK well then you're gonna be a boy or a girl," Lopez told Candace Owens in July.
"It's sort of alarming and my gosh, I just think about the repercussions later on," he said.
But the only repercussions were felt by Lopez, who quickly retracted his statements and apologized to the LGBT+ community amid a fierce public backlash.
The 1990s television series starred teenage hunks Gosselaar (Zack) and Lopez (A.C. Slater). Gosselaar, 45, is pictured with his Mixed-ish co-star, Tika Sumpter, 39.
The original series also starred Lark Voorhies (Lisa Turtle), Tiffani Thiessen (Kelly Kapowski) and Dustin Diamond (Screech) as privileged students at Bayside High School in Pacific Palisades, California. The original series premiere in 1989.