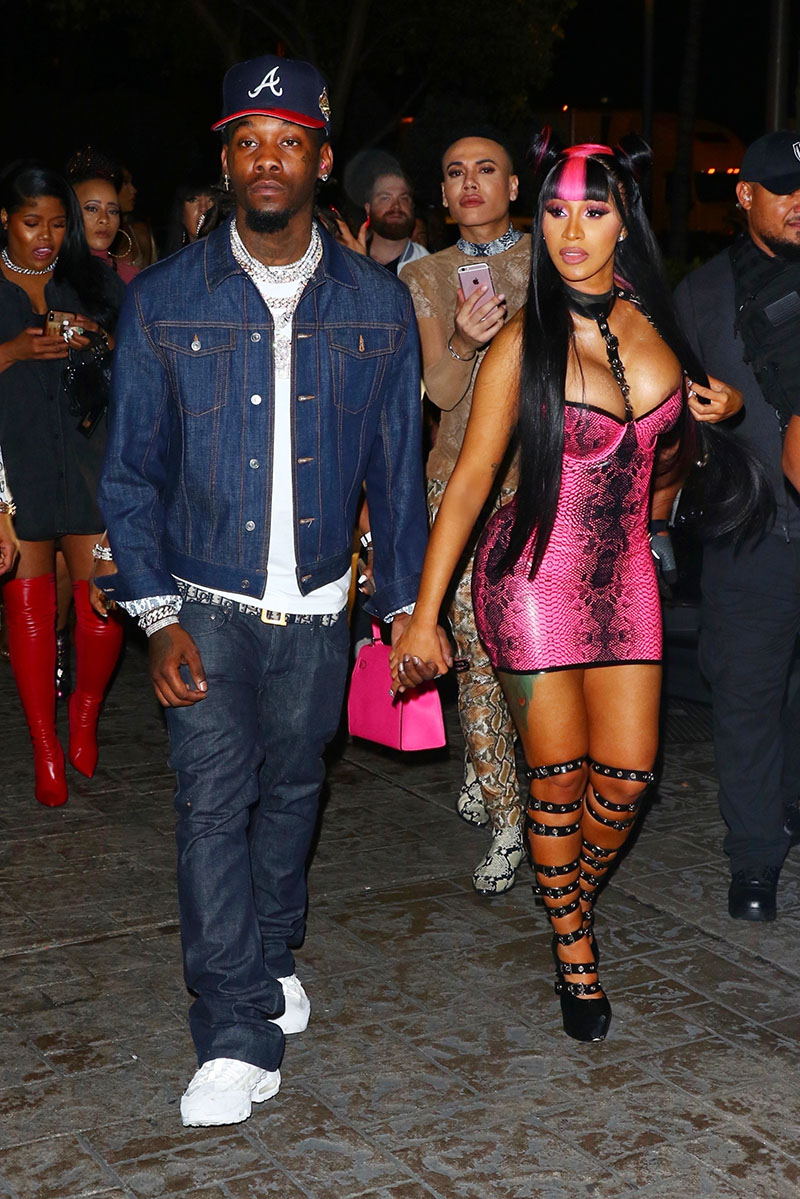 Rapper Offset was caught on video throwing punches after his wife Cardi B was accidentally sprayed with champagne during a night out at a strip club in Miami.
The incident happened on Thursday night at the Booby Trap strip club to kick off the big Super Bowl weekend.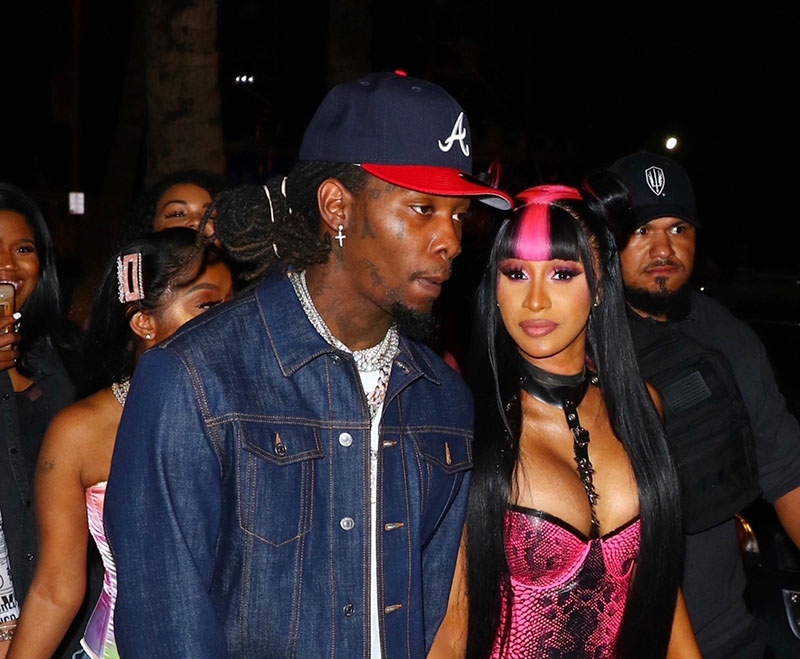 According to TMZ, the Migos rapper, 28, and Cardi, 27, were standing on stage around 3 a.m. when someone in the crowd started spraying champagne in the air.
When some of the champagne splashed on Cardi, Offset jumped off stage and into the crowd where he started throwing punches.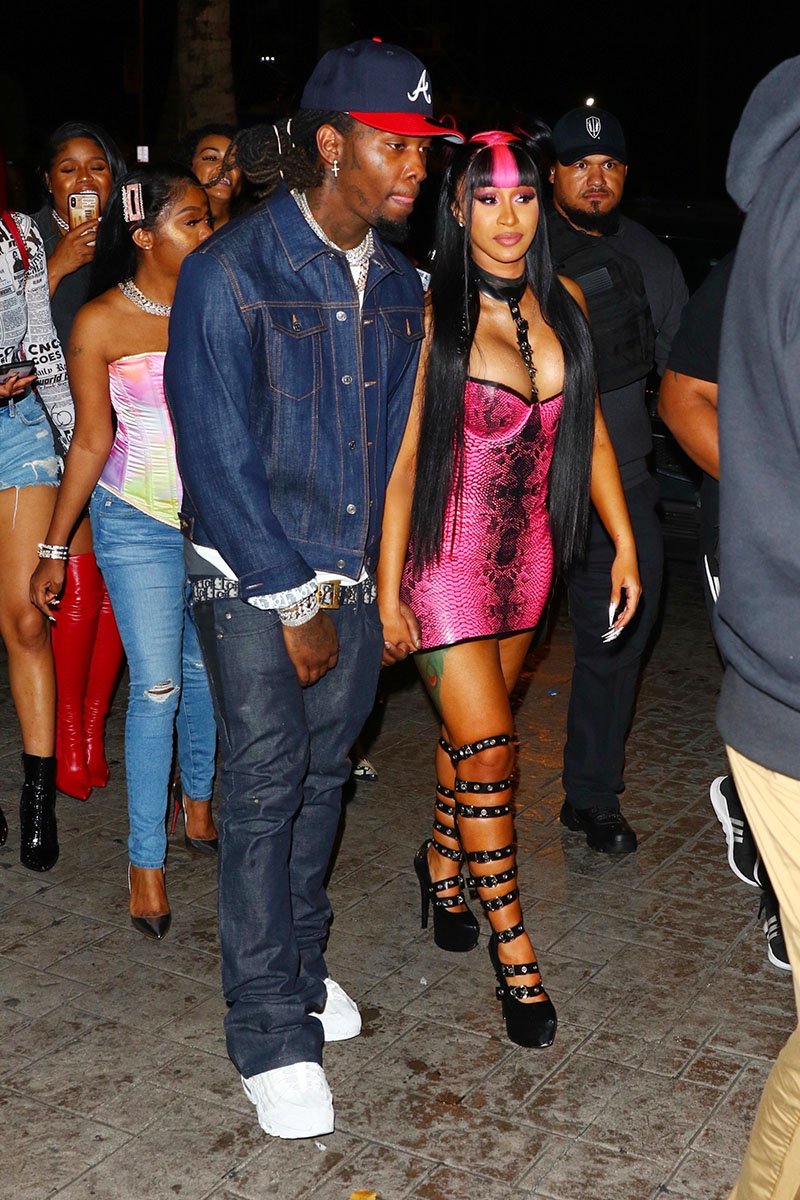 Witnesses say he didn't care who he hit – men, women, transsexuals – it didn't matter to him. Meanwhile, Cardi, who recently had some work done on her face, was unbothered by the melee. She stood onstage and watched as club security broke up the fight.
In an unrelated incident, Offset was detained by police at The Grove shopping center in Los Angeles when someone reported a man with a gun in the parking deck.
Offset, whose real name is Kiari Cephus, was one of two men detained by police because they fit the general description of a Black man with a gun. TMZ reports the rapper was not a arrested.