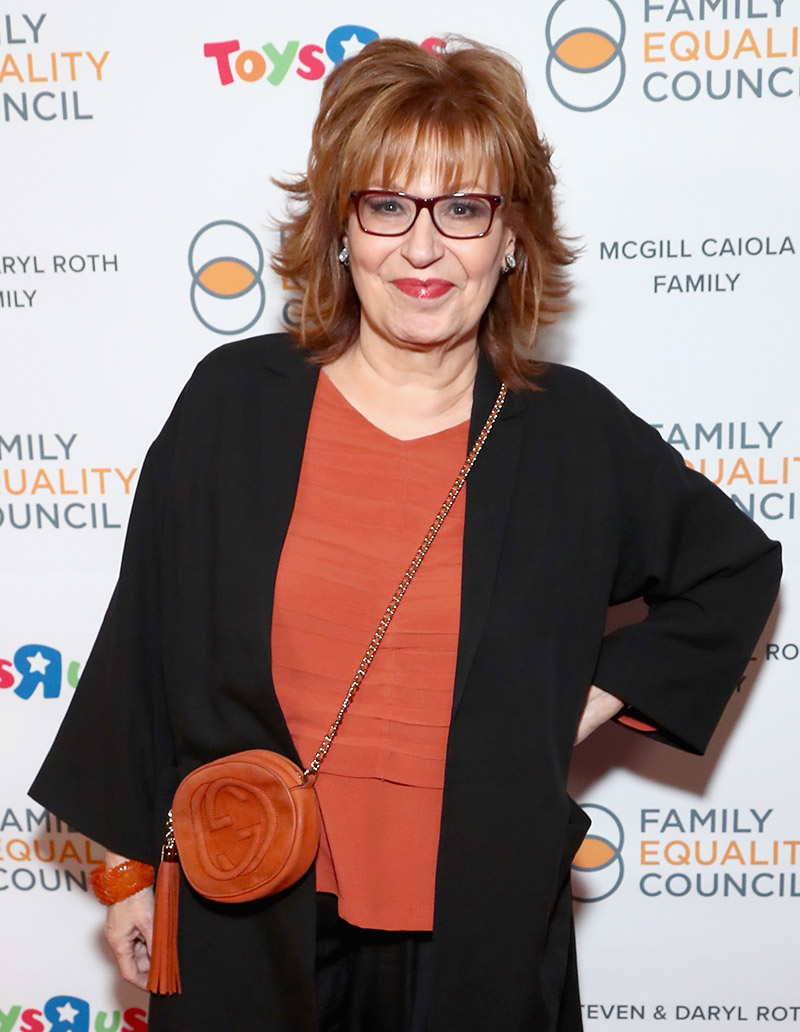 The View co-host Joy Behar is taking a temporary leave of absence from the daytime talk show amid concerns over the coronavirus outbreak in America.
Behar says she walked away from the show to self-quarantine at home because she's in a "higher risk group" of catching the potentially deadly illness.
The coronavirus, dubbed Covid-19, causes mild flu-like symptoms in most healthy adults and severe acute respiratory syndrome (SARS) or potentially fatal pneumonia in the elderly population over age 60.
Those most at risk are the elderly, people with chronic conditions (such as respiratory or heart problems), smokers and young people who vape.
The 77-year-old announced on Thursday, during a pre-taped episode of the show which airs on Friday, that she made the decision after reading the statistics about how many people in her age group have fallen ill and died from the virus.
"I'm in a higher risk group because of my age, but I'm perfectly healthy," she said. "I don't look my age, but I'm actually up there. The number makes me dizzy."
Joy added that while no staff members on the program have tested positive for coronavirus, her daughter urged her to stay at home to be safe.
Behar will take next week off, and will then make a decision about returning to the show.
Her co-hosts, such as Whoopi Goldberg, Meghan McCain, and Sunny Hostin, will continue hosting the program, without a live audience in a bid to help prevent the spread of Covid-19.
Talk show Diva Wendy Williams, 55, also tapes her talk show without a live audience.
Another star fans have expressed concern for during the pandemic is 98-year-old 'Golden Girls' icon Betty White.
"PLEASE quarantine #BettyWhite. I'll send all my sanitizer if it means keeping our national treasure safe #CoronavirusOutbreak," one fan wrote on Twitter, while another added: "Will someone please wrap #BettyWhite in a sterile bubble till this damn virus passes!!!!"
Following the outpouring of messages from fans, Betty's spokesperson responded in a statement to NBC's Today, which read: "Betty White is fine."