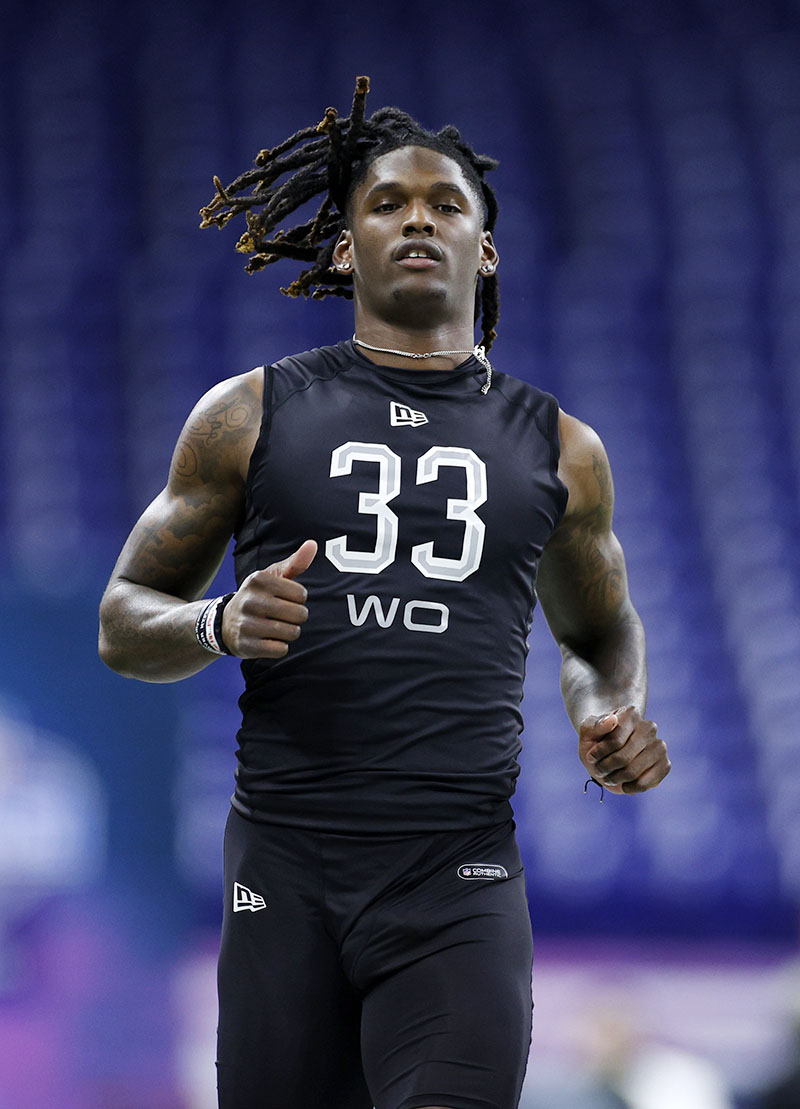 Social media is buzzing over video of CeeDee Lamb reacting to his girlfriend touching his cell phone during the 2020 NFL draft.
For the first time, the NFL draft was held remotely due to the coronavirus pandemic.
A nervous CeeDee is seen sitting on a sofa between his mother and his girlfriend as he awaits the phone call that will change his life.
As the minutes tick by, the Oklahoma Sooners star was anxious that he hadn't been drafted by a team.
CeeDee was expected to go early in the first round. Both CeeDee and the Cowboys were surprised to see he was still on the board.
The star wide receiver was so nervous when his phone didn't ring that he nearly yanked his girlfriend's arm off when she reached over to check if his phone battery had died.
It wasn't just his aggressiveness when he snatched the phone, but the way he cut his eyes at her for having the audacity to touch his phone. The debates were so fierce online that CeeDee defended his woman in a tweet:

Below is another angle that shows his mother's reaction to CeeDee displaying his true colors on national television.