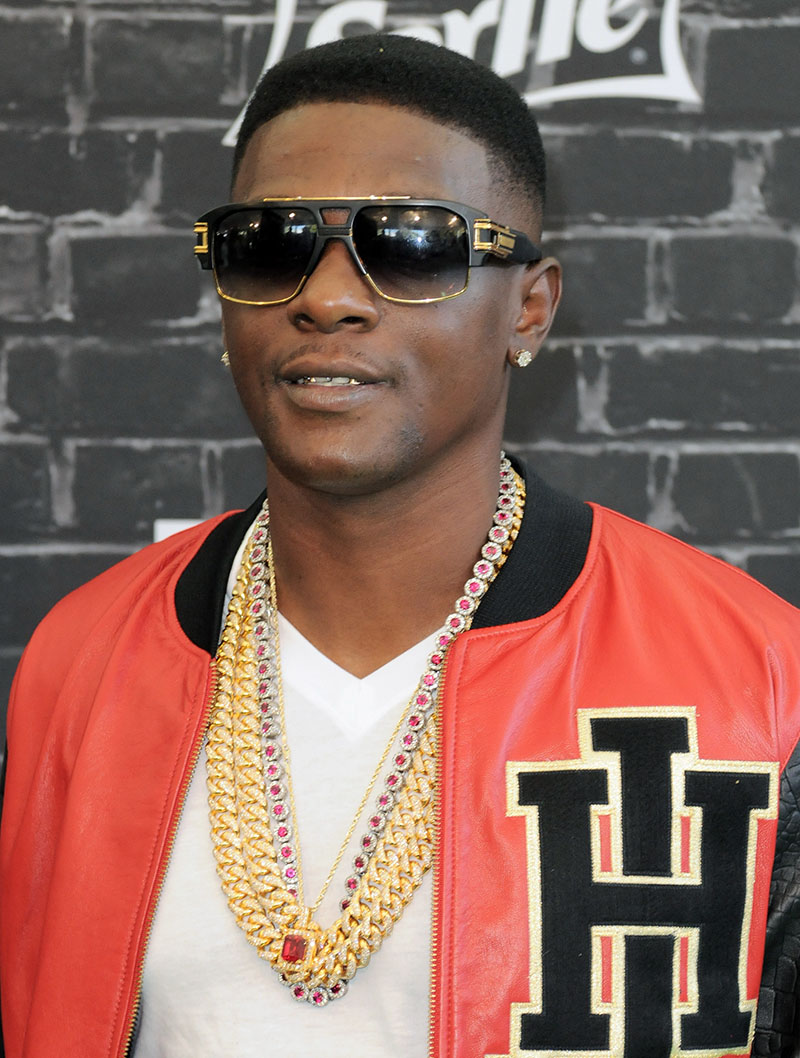 Boosie Badazz claims he declined a meeting with rap mogul Jay-Z who tried to entice him to apologize to retired NBA star Dwyane Wade.
In an interview with The Breakfast Club radio show, Boosie claims Jay-Z tried to arrange for him to apologize to Wade over comments the rapper made about Wade's gender confused child, Zaya Wade.
Zaya, who was born Zion, is a 12-year-old boy who suffers from the mental disorder Gender Dysphoria and prefers to use feminine pronouns.
Boosie, whose real name is Torrence Hatch, said Wade went too far by announcing his child's sexual and gender preference.
"Nah, they already tried to do that. They was trying to hook up some shit with a meeting," said Boosie. "They say Jay-Z was gonna get him on the phone and all that shit. I need to apologize to save this and save that."
Boosie's 16-year-old son (pictured left) supported his father in an Instagram stories post, writing:
"F*ck Dwayne [sic] and his son, [I don't care if] he gay. My pops said what he said. Stop sending me that. I bet you won't say it to our face. I know this girl that will do sum thangs to DWade son that will make that boy back str8."
Boosie went on to say he declined to speak with Jay-Z because he didn't think he said anything wrong.
"I'm not apologizing for shit. I don't give a f*ck if Jesus calling to get me to apologize. I said what I said, man. I felt that was right."

This is an open post where you can discuss any subject matter. This post will not be censored or moderated. Disqus may automatically moderate certain words considered offensive. There are no rules in Open Posts. So enter at your own risk.