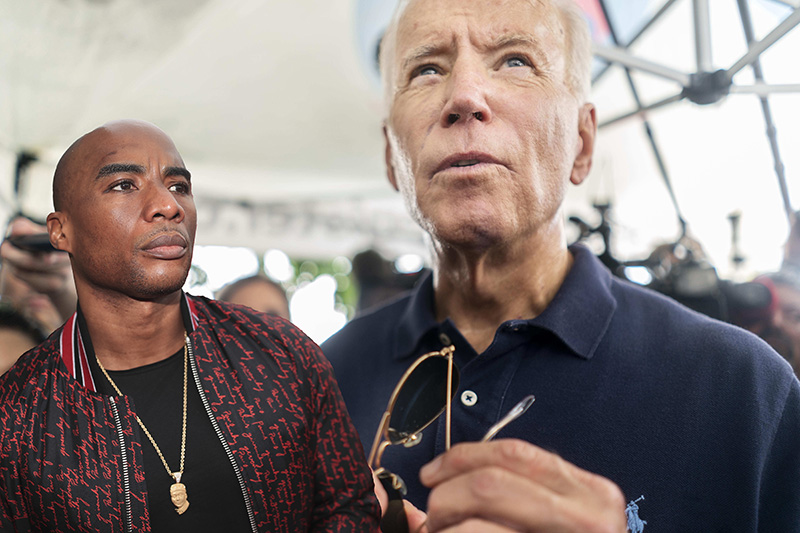 Democratic lawmakers winced when presumptive nominee Joe Biden made a cringeworthy statement to Black radio host Charlamagne tha god during a Skype chat last week.
Biden told Charlamagne he's not Black if he can't choose between him or President Trump in the November elections.
Democrats immediately called on their Black allies in the news media to spin the story in Biden's favor.
But Charlamagne, a radio host on The Breakfast Club, said Biden's chances of avoiding low Black voter turnout are slim if he doesn't pick a Black female running mate.
"On top of possible Russian interference and voter suppression, [Democrats] have to worry about voter depression," he said, "that's people staying home on Election Day because they just aren't enthused by the candidate.
When asked by MSNBC host Joy Reid about Biden potentially picking Minnesota Senator Amy Klobuchar, Charlamagne said if Biden chooses Klobuchar, Black voter turnout will be low this November.
"They've got to make some real policy commitments to black people," Charlamagne said. "It has to come to the point where we stop putting the burden on black voters and start putting the burden on Democrats to show up for black voters."
Democrats are quickly losing their enthusiasm for Biden as the presumptive nominee.
In an interview with UK's Sunday Times, far-left Congresswoman Ilhan Omar made it clear that Biden is not her choice for the nominee.
Omar said if it was up to her, Biden would not be the Democratic nominee.