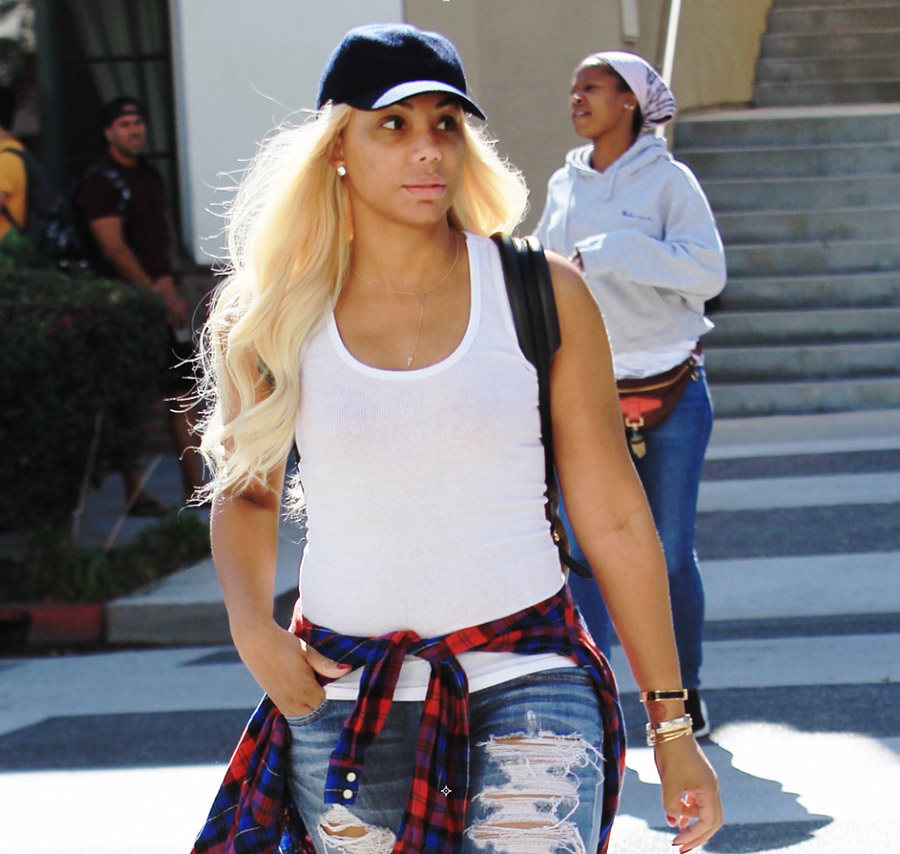 Tamar Braxton was rushed to the emergency room late last night after being found "unresponsive" in her hotel room.
In medical terminology, the word "unresponsive" usually means the person is not breathing.
But no sooner did the news break last night, than industry insiders and fans began speculating whether her suicide attempt was a "publicity stunt" to promote her new show.
It would be sad if Tamar Braxton attempted suicide it would be sadder if this is a publicity stunt

— SheDoes (@isolovethelord) July 17, 2020
The reality star was hospitalized after allegedly swallowing a handful of pills at the Ritz Carlton Residences in Los Angeles.
The 43-year-old singer was staying with boyfriend David Adefeso at the Ritz when the incident occurred.
He called 911, claiming Tamar had been drinking and had taken an unknown amount of prescription pills.
The suicide attempt comes the same day a publicist sent emails to the blogs promoting her new reality show "Tamar Braxton: Get Ya Life!".
Tamar has been dragged in the past for publicity stunts to promote her reality shows.
A spokesperson for the Braxton Family Values star also told The Blast: "Tamar has had a very tough and emotional day – more information will be coming in the next few days. Please pray for her."
According to The Blast, Tamar has been extremely emotional due to an ongoing contract dispute with We TV over her new reality show "Tamar Braxton: Get Ya Life."
Meanwhile, Tamar and David's Coupled & Quarantined YouTube series was postponed this week, with a message posted on their page reading, "Hello Ya'll Unfortunately, Your girl Tamar is under the weather today and not feeling well so we need to postpone today's show (Don't worry it's not Covid).
"We're sad because we had a great show lined up for you today, but next week's show is going to be even bigger and better. so sorry for the inconvenience, we know many of you look forward to the show every week. we'll make it up to you next week."