Kelly Rowland admits the constant comparisons to Beyonce Knowles Carter, were "Torture."
Kelly, who was rumored to be Beyonce's half-sister, said Beyonce continues to rent space in her head.
"Can you imagine what it's like being in a group with Beyonce?" she asked a Voice Australia contestant.
The Destiny's Child singer said she tortured herself because she didn't measure up to DC's leggy blonde lead singer.
Speaking candidly about her life-long relationship with Bey, the 39-year-old Aquarius said she was intimated by Beyonce, also 39, because she thought of herself as an ugly duckling.
The moment of self-reflection occurred when Voice Australia Contestant Chris Sebastian said he was concerned about being outshined by his brother, Australian Idol winner Guy Sebastian.
"I know this feeling," said Kelly, pictured far left with Farah Franklin, Beyonce and Michelle Williams. "Can you imagine what it's like being in a group with Beyonce? I would torture myself in my head."
Kelly said the brutal self-comparisons to Beyonce impacted her career and hurt her feelings of self-worth.
"I would be lying if I said no, it's never bothered me. That's bull. There was a whole decade, if I am being completely honest, a decade, where it was like the elephant in the room. It was the thing that would constantly be on my shoulder."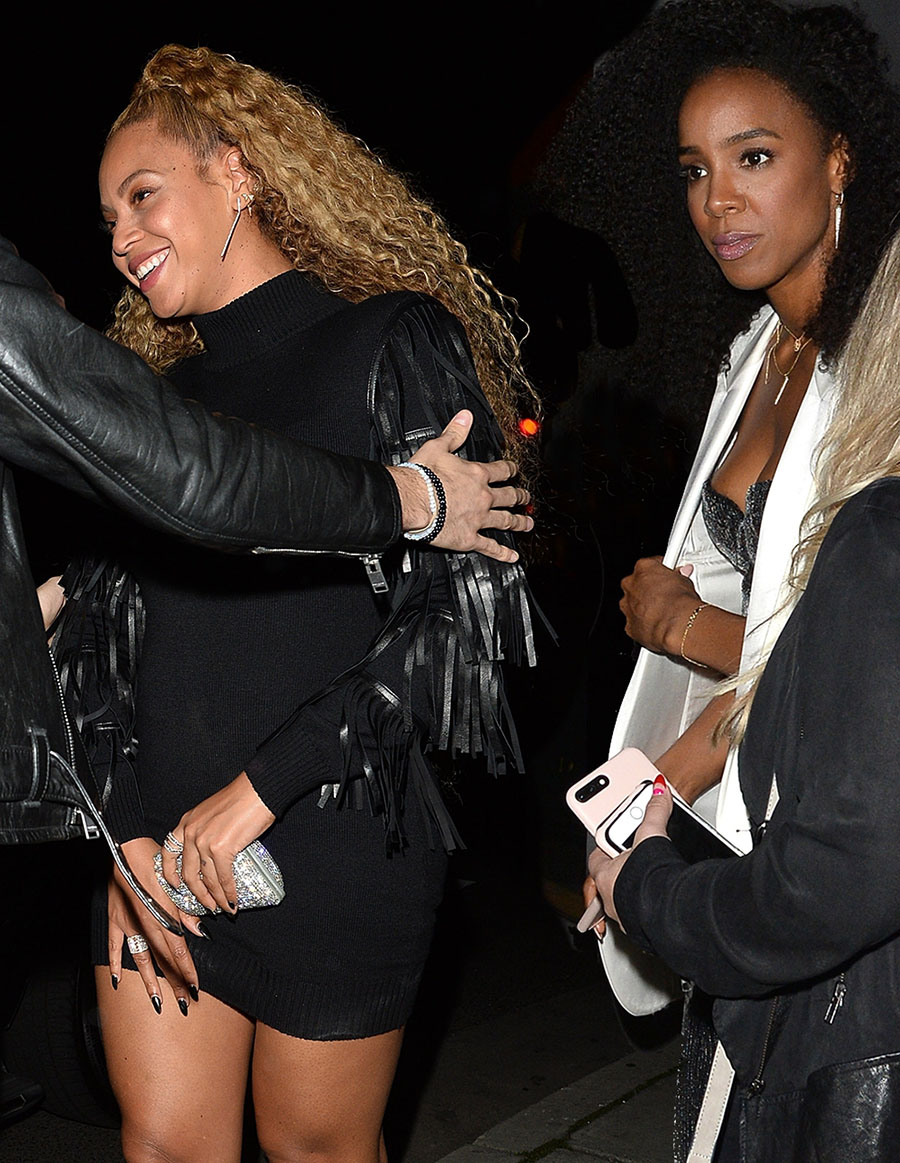 The mom-of-one said she struggled all her life to keep up with Beyonce, who had No. 1 hit singles after she left the group.
She said Beyonce's dominance on the charts caused her to rethink every step she took in her career – right down to her wardrobe.
Kelly said picking out her wardrobe was a chore because she would think: "'I can't wear this dress because they're going to say it's like B.' Or, 'I can't have a song like that because it sounds too much like B.'"
Kelly has never had a No. 1 hit single outside of Destiny's Child.