Tiffany Haddish fans expressed concern about her mental health after the Girls Trip star cut off her hair during an Instagram Live on Tuesday.
The actress shared a 26-minute video of herself cutting off her dreadlocks extensions because she wanted to see how her scalp looks.
"Cut my hair!" The 40-year-old actress captioned the clip. "I cut all my hair off cause I want to see my scalp. I know my whole body, I know where every mole is, but I don't know my scalp. So hello Scalp #SheReady to everything."
After giving herself a TWA (teeny weeny afro), the comic actress said she looked forward to going fully bald in the near future.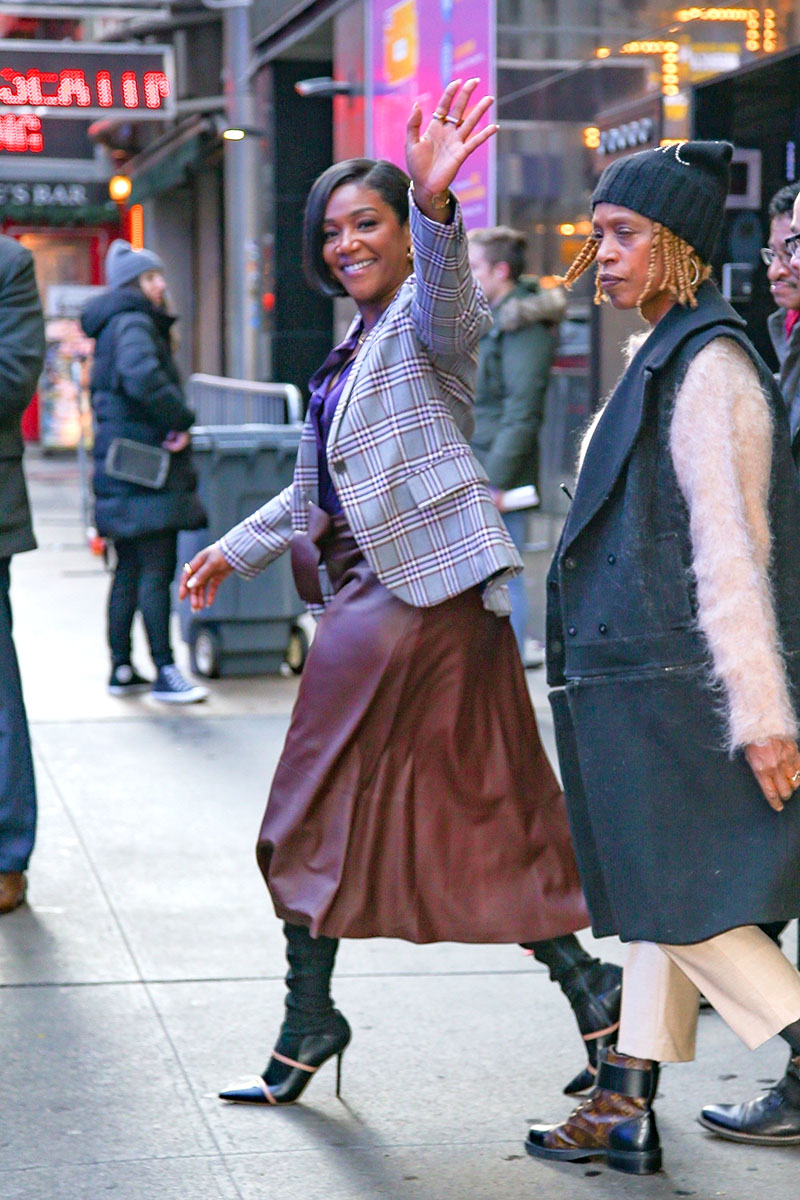 Tiffany's fans immediately expressed concern in the comments section, saying the L.A. native "lost her mind."
She addressed the concerns in a follow-up video. "Somebody go check on sis, something's wrong with her. What's wrong with her mentally? She done lost it!" Tiffany said, imitating her fans.
"Why, when a woman decides, 'I'm going to cut my hair off because I want to see my scalp,' she gotta have a mental problem? Nothing is wrong with my brain, guys, I'm suffering from no emotional s–t, nothing. I literally been talking about this for years, how I want to see my scalp."

Tiffany previously opened up about her mental health issues after overcoming a traumatic childhood, followed by years of therapy as an adult.
"I remember I once sat down with a therapist who told me something about myself, and I said, 'Uh, no!' A year later, I was like, 'Huh. She was right.' I went to therapy in my early 20s and again through my mid-20s. I stopped when I got married. Then I went back into therapy at the end of my marriage. Now, I go every month. If I'm not home, I Skype with my therapist."