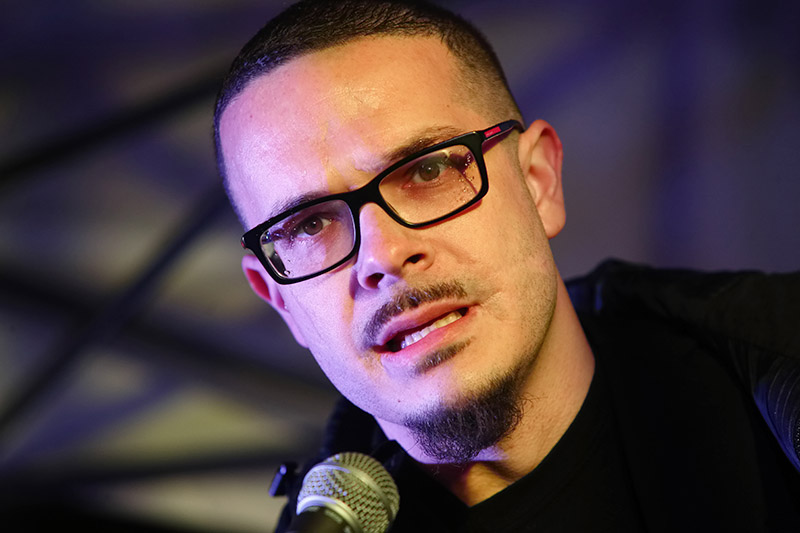 Shaun King was brutally mocked on Twitter.com for flip-flopping after Joe Biden announced Kamala Harris as his running mate on Tuesday.
The transracial activist had said he "absolutely" would not support Harris or Biden's presidential campaigns.
In a 2018 tweet, King wrote that he would not support them because of their "dismal history on criminal justice reform over their entire careers."
But on Tuesday, he tweeted his support for Harris, stating he is "incredibly proud" to support Harris as VP on the Biden ticket.
"Kamala Harris is the most progressive VP nominee in American history," he tweeted.
Twitter users reminded King of his 2018 tweet as a meme showing both tweets went viral on the social media platform.
King addressed his flip-flopping, stating, "I can only speak for myself, but when I harshly critique leaders, it's with the hope that they will grow and evolve."
"Kamala has done so, in very specific ways, on issues of justice."
"I'll remain a critic," he added, "But I'm nothing but glad to see the growth. Is what it is."
I'm not canceled.

Every month, I trend and people say I'm "canceled."

But I'm not.

You might not like me, and that's just fine, but you didn't make me.

And you literally don't have the power to cancel me.

You do have the power to not like me.
That's about it.

— Shaun King (@shaunking) August 13, 2020
Harris, who is former President Barack Obama's choice for president, was dad last on the Democratic presidential platform in 2019. But she dropped out of the race in December, citing a lack of funds and an overall lack of enthusiasm.
Take note, the same ones calling Shaun King black are the same ones calling kamala harris black. Lol whew chile

— ?Sha Gahzalia ?? (@QueenOfGeele) August 12, 2020
She was despised by the Black community for her hard stance on crime as a prosecutor in San Francisco. As a state prosecutor, Harris locked up more Black and brown people than her predecessors.