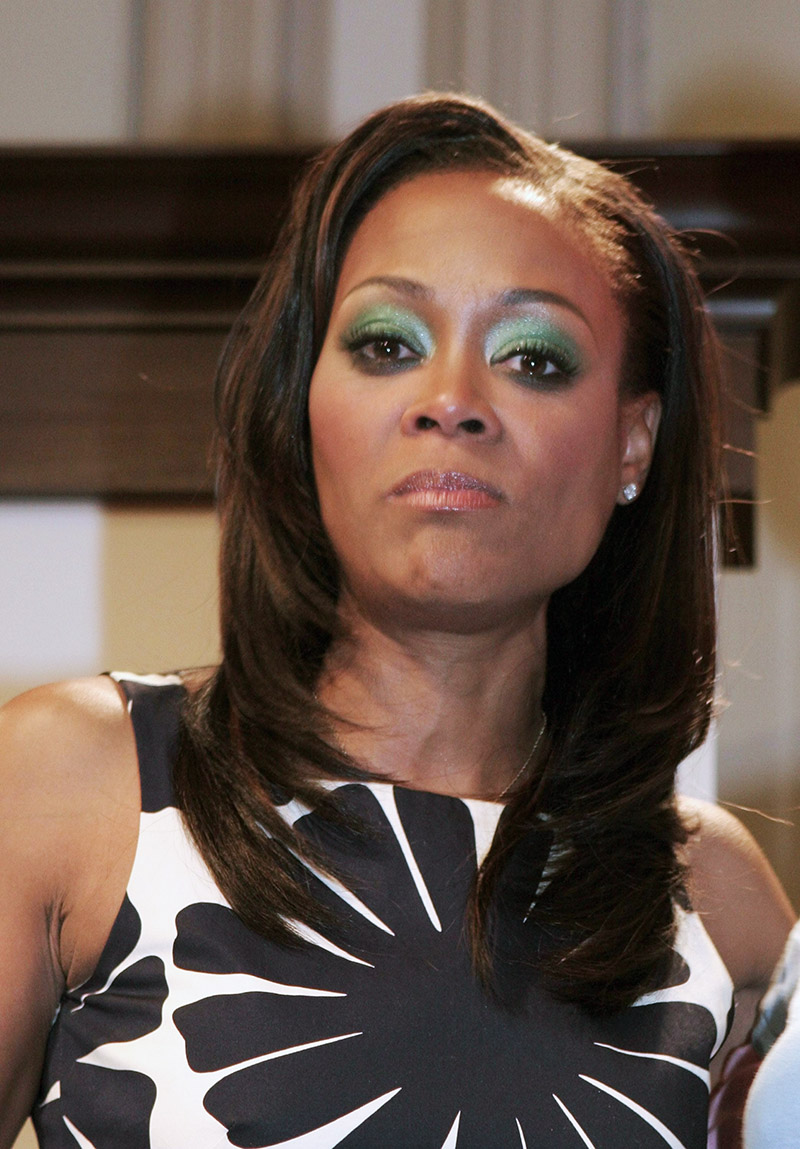 Robin Givens issued a cease & desist to keep her marital misdeeds out of the upcoming Mike Tyson biopic.
The 55-year-old actress married Tyson in 1988 when he was at the peak of his boxing career. But their relationship quickly went downhill, as Givens allegedly leaked negative stories about Tyson to the gossip tabloids.
Givens was accused of being a gold digger and taking advantage of the punch drunk boxing champ.
In an infamous interview with Barbara Walters that aired on September 29, 1988, Givens shocked the nation by accusing Tyson of physically abusing her and being manic-depressive.
Tyson's fans accused Givens and her helicopter mom, Ruth Roper, of drugging Tyson before the Walters interview.
Givens's mother, seen here helping her daughter drag Tyson in a photo shoot, was also accused of leaking dirt on Tyson.
It's understandable that Givens doesn't want any of her dirty laundry aired in the Tyson biopic. It's safe to say Givens was one of the most hated celebrities of the '80s.
A representative for Tyson clarified that Ms. Givens's misdeeds will not be a part of the biopic. But she issued the C&D anyhow.
"As of now, Mr. Tyson's attorneys have not received any cease and desist, but there isn't nor has there been any intention of including his relationship with her in his biopic. He wishes her well in all her endeavors," the rep said.
Watch the interview with Walters below.