New York radio host Charlamagne the god claims Kanye West is in debt to Big Sean, an artist on his G.O.O.D. Music label.
Kanye went on a Twitter.com rant, denouncing Universal Music Group for refusing to give him ownership of his masters.
In a series of tweets over several days, Kanye posted his entire contract on Twitter. The 43-year-old mega producer tweeted a video that showed him urinating on one of his 21 Grammy Awards submerged in a toilet bowl.
But Charlamagne insists that Kanye West doesn't treat his own artists the way he wants to be treated by the overlords at UMG.
During a recent Breakfast Club "Rumor Report" segment, Charlamagne claimed Kanye owes Big Sean millions of dollars while keeping 50% of the rapper's royalties and profits.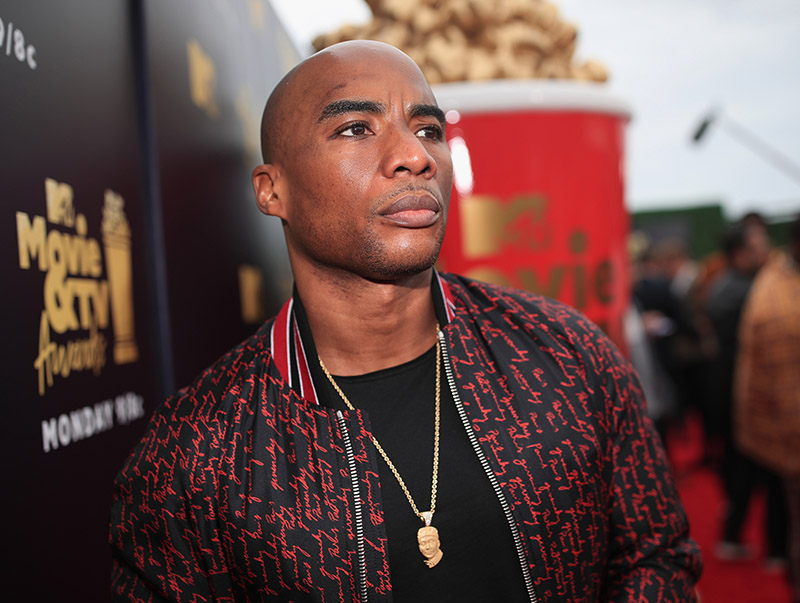 "The restraint Big Sean shows to Kanye West is remarkable," Charlemagne said. "I hope one day Big Sean tells his story, but just know Kanye West owes Big Sean a whole lot of money and he got Big Sean in a very terrible contract to be out here screaming about giving folks their masters back."
Charlamagne wasn't done. He said Kanye won't help his own artists get their masters back.
"Kanye West owes Big Sean $3 million, Kanye West gets half of Sean's profits and half of Sean's royalties, and Kanye wouldn't agree to Big Sean getting his masters back from Def Jam… Kanye needs to do right by Big Sean."