Christina Milian shows off her growing baby bump as she goes shopping for fresh produce with her husband Matt Pokora.

Jennifer Lopez and her daughter Emme were seen Christmas shopping in Miami. The mother daughter duo stopped to eat some pasta at an Italian restaurant before heading to Gucci, Valentino, and Lulu Laboratorium. At Gucci, they waited in line like everyone else — six feet apart in accordance with COVID-19 rules. But the superstar didn't have long to wait before security spotted her and let her cut the line in front of about 4 others that were ahead of her.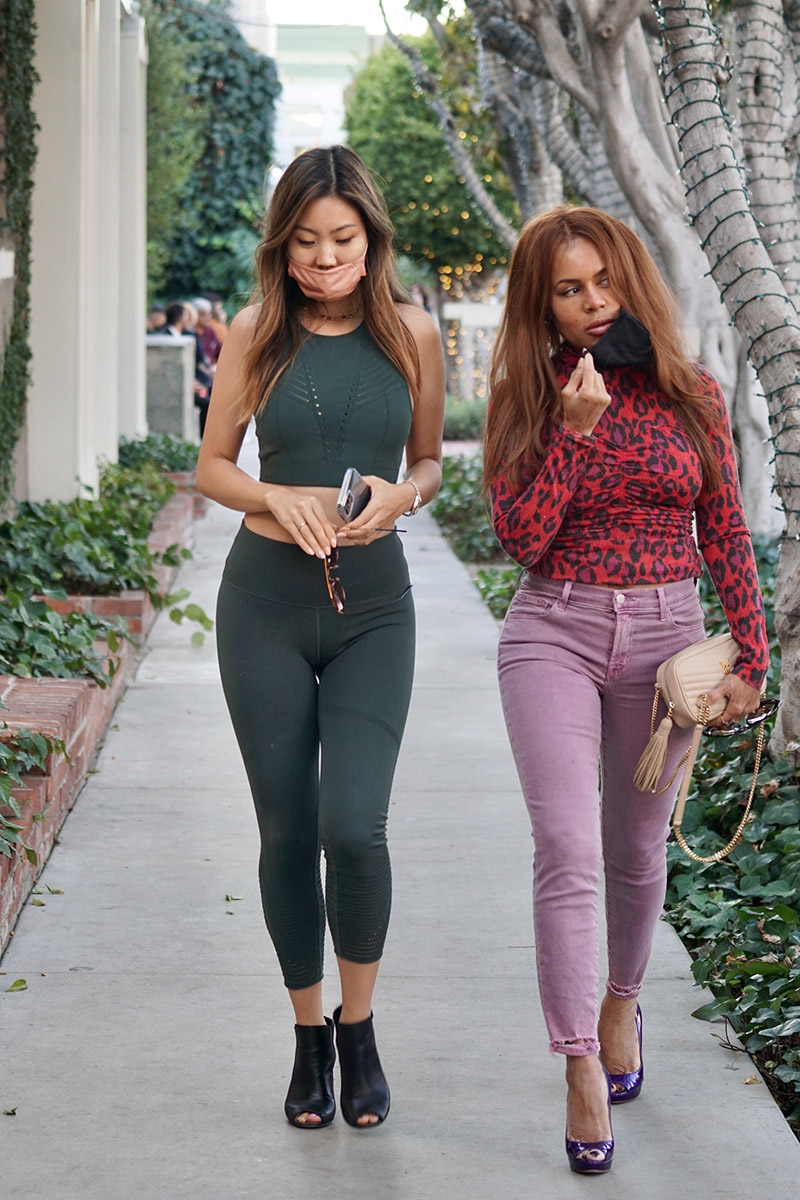 Stevie Wonder's ex-wife Kai Millard Morris (right) was spotted shopping with a friend at Isabel Marant in West Hollywood. Kai, 60+, and Stevie, 70, share custody of two sons, ages 19 and 15.

Stevie Wonder's sons Kailand (orange hoodie) and Mandla (white tee) were spotted Christmas shopping with their mother Kai Millard Morris (center) and friends at Gucci on Rodeo Drive in Beverly Hills. Ca. Kailand, 19, is an Instagram influencer with over 250,000 followers. Mandla was a competitor on Dancing With The Stars Juniors.

Katie Holmes and her boyfriend Emilio Vitolo Jr. were spotted out and about walking arm-in-arm in the SoHo neighborhood of New York City.

Russell Wilson ditched his normal game-day suit for a more casual Tom Ford look as he leaves his hotel in Washington DC.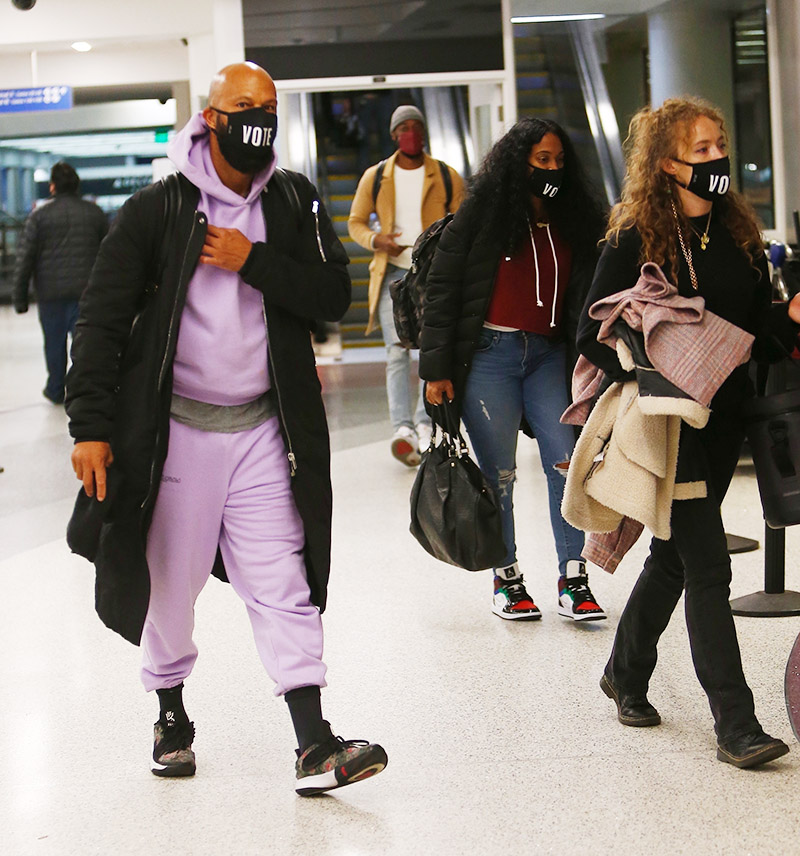 Rapper Common (left) and his entourage arrive at LAX Airport wearing face masks with the word "VOTE" printed on front.