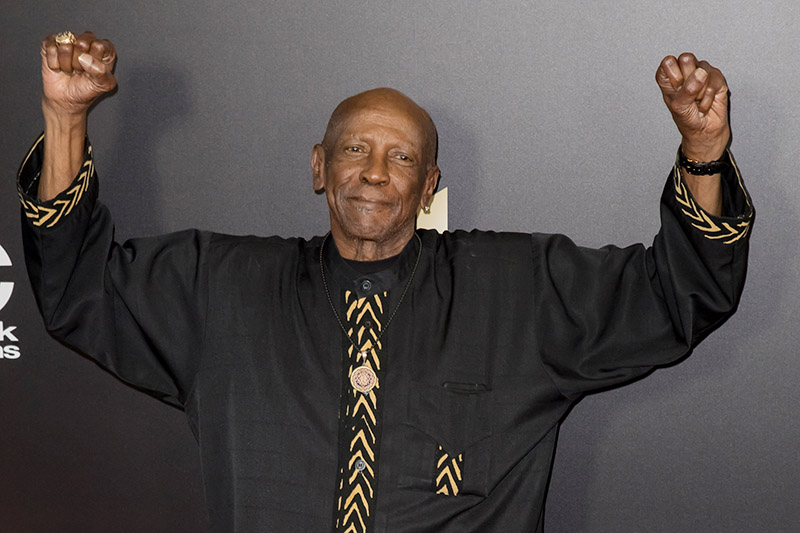 Actor Louis Gossett Jr. is recovering from Covid-19 at home after he checked himself out of a Georgia hospital because people around him were dying.
Gossett, 84, spoke by phone to Ryan Cameron, host of WAMJ-Majic 1075/975 in Atlanta, about the reason he left the hospital against medical advice (AMA).
Gossett told Cameron on Monday that he contracted the virus from a nurse who visited his home. He arrived at an emergency room on Dec. 27, but left shortly after seeing the chaos inside the hospital.
The Grammy-winning actor said he left the hospital because the staff was "extremely tired" and they were "losing the battle," he said he called his son and other family members, and they got him out of there.
Gossett said he wanted to thank his fans in Atlanta and around the world for the love, prayers and well wishes over the last few days.
"When there was a threat of me leaving the planet — I didn't know I had that done that positive for so many people and I am grateful to the bottom of my heart. I want to say thank you so much for y'all. The love bounces back to you in a million fold. God is good all the time and I am so grateful that you've been there. It's just what the doctor ordered."
He said four or 5 doctors around the country sent him some medications, including eucalyptus tea and vitamins, to help his recovery.
When asked if he was for or against the vaccine, Gossett said, "I don't know what the vaccines is but I want it. It gives us a head start to go in the direction of taking better care of ourselves and one another. That's all it is. There's no Democrats, there's nothing but making saving mankind."
Gossett also discussed the lack of "purity" in young "girls of 6, 7, 8-years-old with that innocence that I've forgotten to see, I don't see it anymore. I see the young men, 6, 7, 8, 9, 10-years old with deep voices and getting ready to shoot one another. We need to take a chill pill. We all need to be saved."
Gossett had a message for so-called anti-maskers:
"Covid is real. Even it's not real — just for the hell of it, wear a mask anyway. Cooperate with us. There's no such thing as impossible. Take the word 'impossible' out of your dictionary. We need to be together to take better care of ourselves, our children and one another."
Gossett is best known for his Academy Award-winning role in the 1982 film An Officer and a Gentleman and for portraying the character of Fiddler in the ABC miniseries Roots in 1977, among hundreds of film and TV roles.
Listen to the audio below: