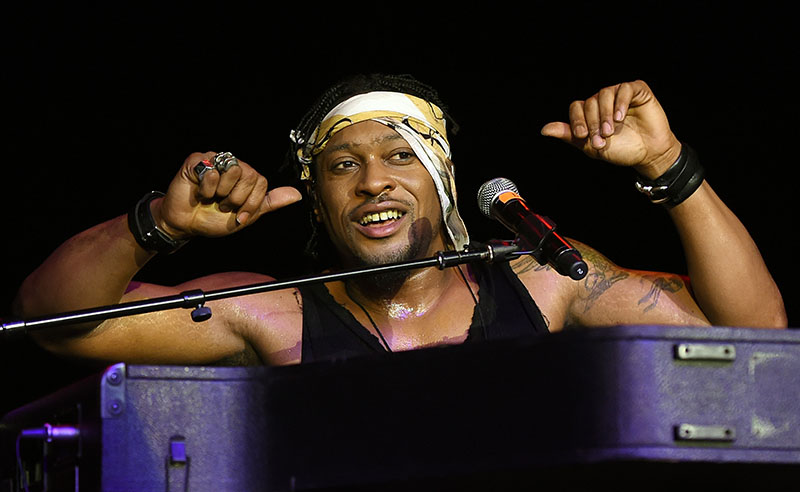 D'Angelo is the latest star to take part in the Verzuz livestream lip-sync series.
The R&B singer/songwriter announced he will take on his "friends" – rather than a single competitor – in the Verzuz battle on February 27 at The Apollo Theater in Harlem.
The 47-year-old Aquarius took to Instagram Live over the weekend to confirm his Verzuz appearance will precede a new album.
"D'Angelo KNEW we been patiently waiting for a new album and not only were getting that were also getting #VERZUZ I'm so grateful," one fan wrote on Twitter.
Another fan commented, "D'Angelo did an Instagram live confirming a new album and a Verzuz battle. I feel like this is a dream and I'm going to be p**sed when I wake up."
Music producers Timbaland and Swizz Beatz launchd their online lip-sync battles as a way to pass the time during the Covid-19 lockdowns last year.
The duo set up battles between stars including Snoop Dogg and DMX, Jill Scott and Erykah Badu, and Monica and Brandy.
D'Angelo toured briefly in 2015 after he released his last album Black Messiah in December 2014.