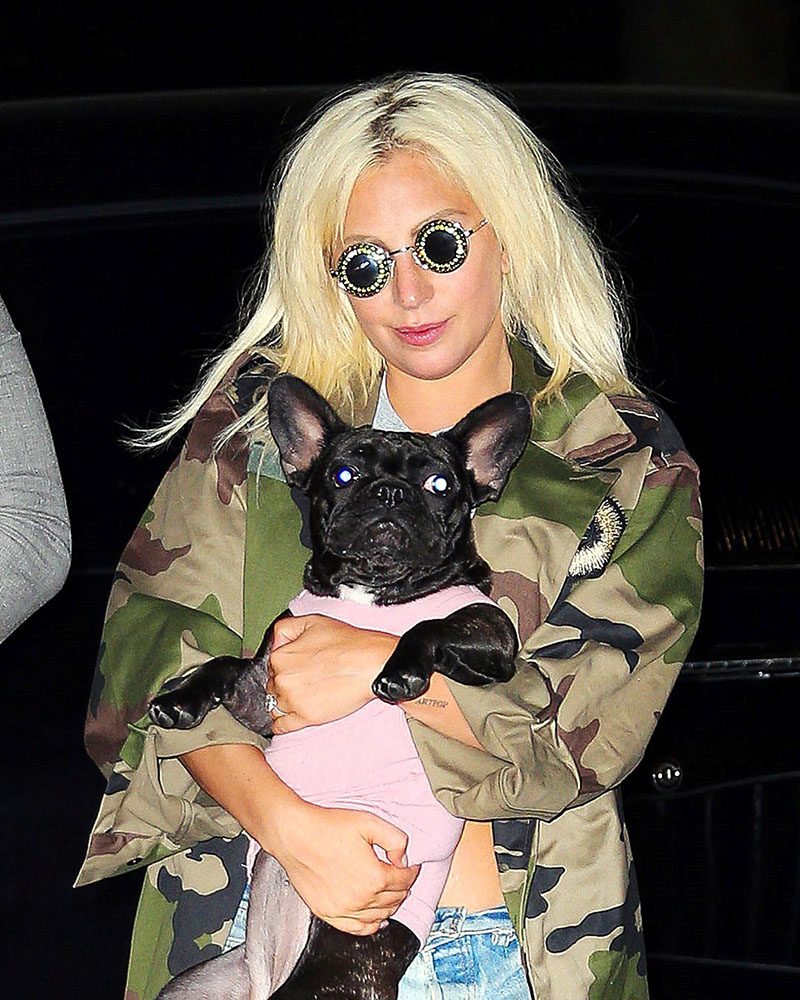 Lady Gaga's beloved French bulldogs were returned safely after her dog walker, Ryan Fischer, was shot during a botched robbery attempt late Wednesday.
Fischer, 30, was shot once in the chest during the robbery. He is in stable condition and recovering at a hospital.
A woman dropped off the dogs at the LAPD's Olympic Community Police Station, just northwest of downtown, around 6 p.m. Friday, said Captain Jonathan Tippett.
Tippett, who heads the elite robbery unit, said the woman was "uninvolved and unassociated" with the violent dognapping incident. He did not say how she came into possession of the pooches.
Lady Gaga's represented arrived at the station and confirmed the two dogs are Koji and Gustav.
Lady Gaga, who is in Rome, Italy filming a movie, shared a slideshow of the missing dogs on Instagram on Friday. She repeated her offer of a $500,000 reward for the return of her dogs — no questions asked.
"My heart is sick and I am praying my family will be whole again with an act of kindness," she wrote.
Sources close to Gaga tell TMZ she cried "tears of joy" when she heard Koji and Gustav were safe.
It is unclear if the woman who dropped off the dogs is eligible to claim the reward.
In her post, Gaga declared her love for Fischer who nearly gave his life for her dogs.
"I continue to love you Ryan Fischer, you risked your life to fight for our family. You're forever a hero," she wrote in an Instagram post.
Police described the dognappers as two Black males, 20 to 25 years of age. The shooter had blond dreadlocks. They fled the scene in a late model white Nissan Altima.