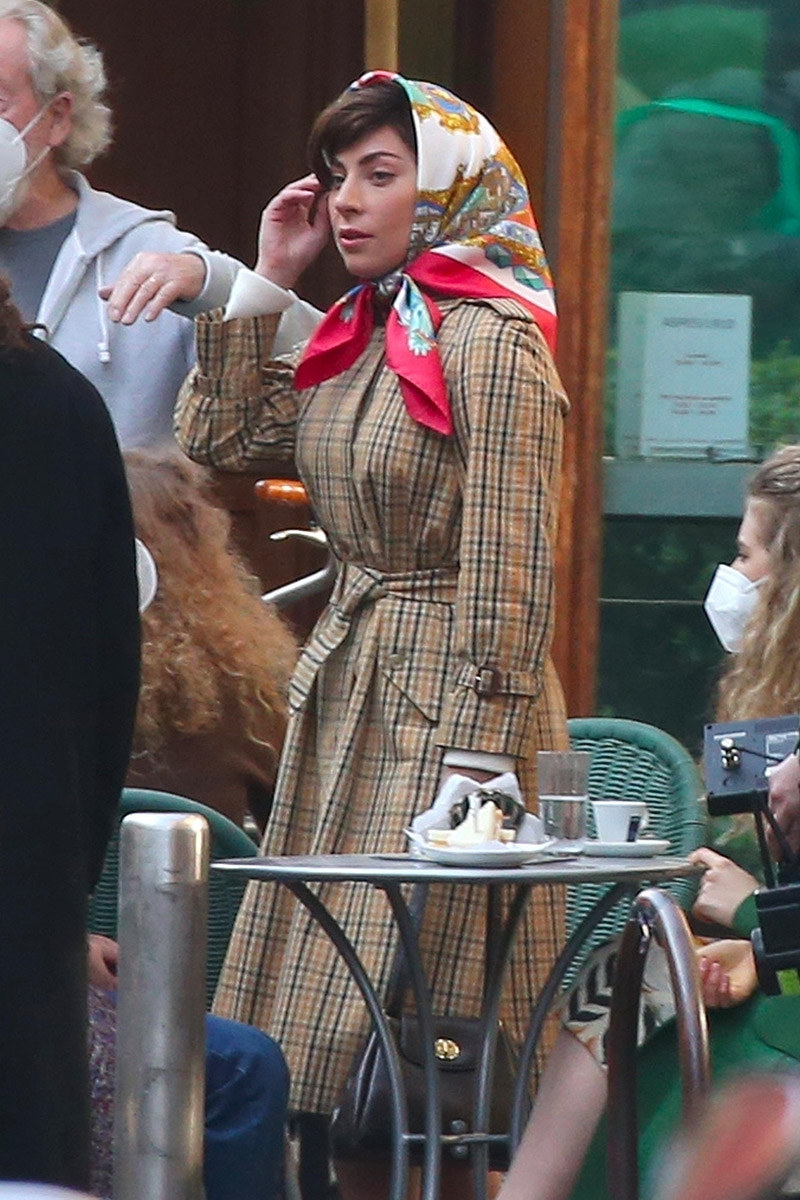 Lady Gaga was dressed in a Gucci headscarf and Burberry trench coat on the set of her current film, House of Gucci, in Milan, Italy.
House of Gucci, directed by Ridley Scott, tells the story of how Patrizia Reggiani, the scorned ex-wife of Maurizio Gucci, plotted to kill her husband, the grandson of renown fashion designer Guccio Gucci.
House of Gucci also stars Jared Leto, Jeremy Irons, Al Pacino and Adam Driver, pictured with Gaga on the set.
Pacino plays Guccio Gucci's eldest son Aldo Gucci, who was the chairman of Gucci Shops Inc.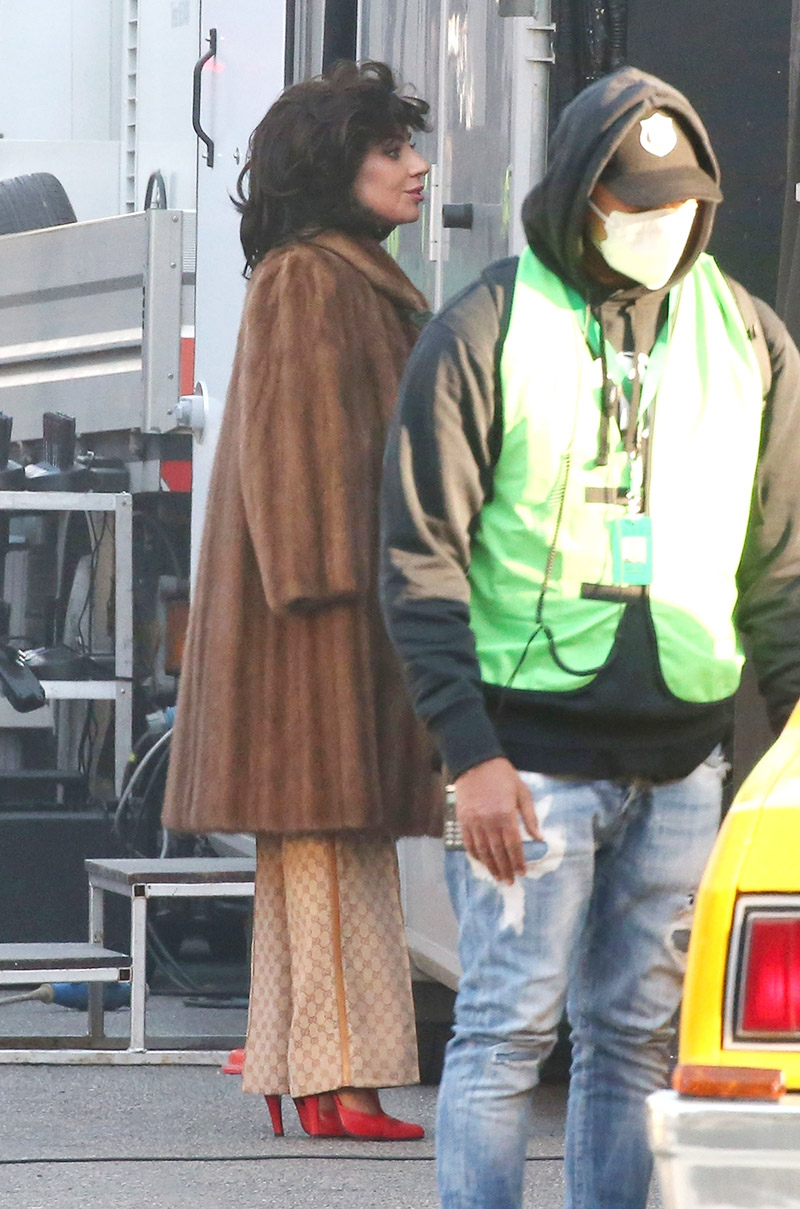 Gaga wears an assortment of wigs and Gucci outfits and furs on the set.
House of Gucci is based on a true story. Gaga plays Patrizia, who hired a hitman to kill Maurizio outside his Milan office in 1995.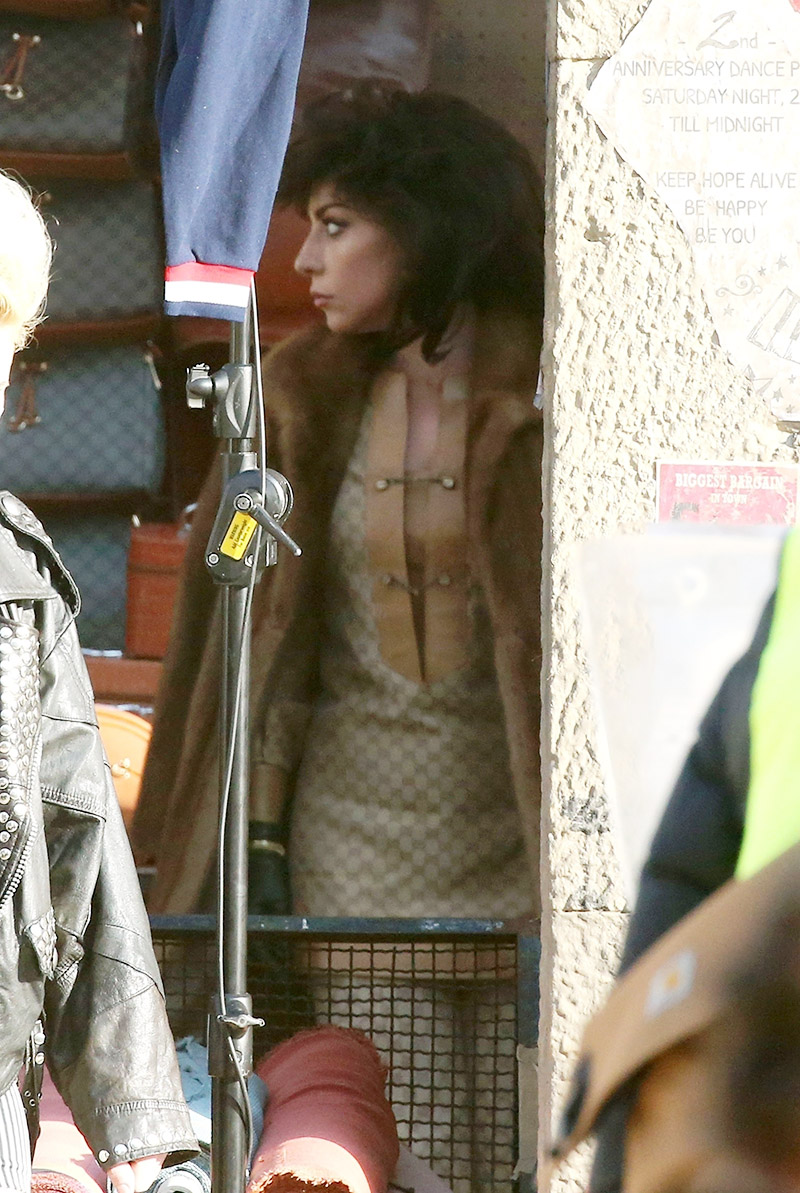 Dubbed the "Black Widow" by the press, Patrizia's 29 year prison sentence was later reduced to 26 years after her daughters, Allegra and Alessandra, claimed a brain tumor affected her ability to reason.
Gaga won an Oscar Award for her portrayal of a young singer in A Star Is Born.