The press release sounded too good to be true: Atlanta rappers Young Thug and Gunna posted bail for "30 low-level offenders to reunite with their families."
In reality, Young Thug and Gunna paid about $300,000 to bond out only 6 inmates from the over-crowded Fulton County Jail on April 23.
One of those inmates was a murder suspect who had already spent three years in jail awaiting trial. Five of the "low-level offenders" were in jail on felony charges.
If you recall, Young Thug, real name Jefferey Williams (left), said he and Gunna (right) "woke up and went to the jail … and just got as many people as we can out."
Of the six people released that day, the murder suspect's bond was the highest. The two rappers paid $239,000 cash to spring him from jail.
On Monday, a judge revoked the man's bond and he was re-arrested. Online records obtained by AJC.com show that, as of Tuesday, he remained in jail.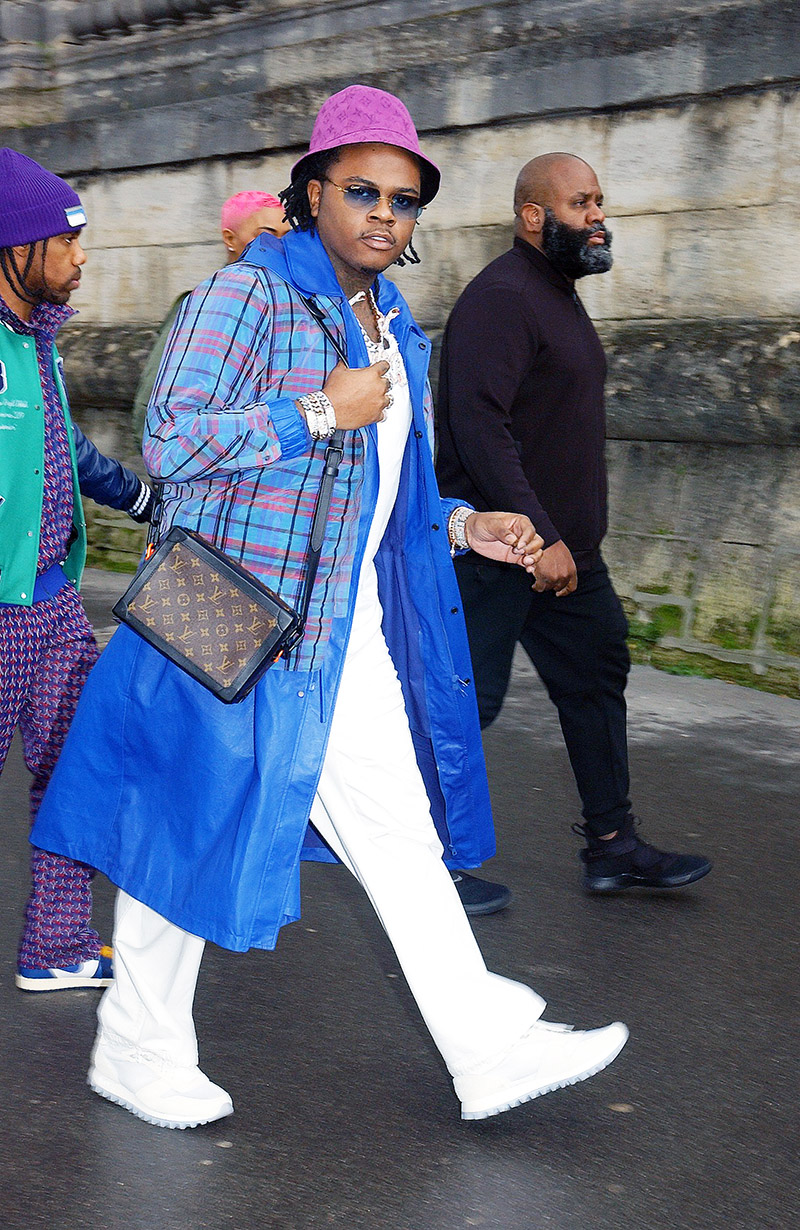 According to AJC.com, newly elected Fulton Sheriff Patrick Labat confirmed that the PR stunt was planned days in advance with Young Thug and Gunna (pictured).
Labat said his agency gave the rappers a list of 40 inmates in response to their request for inmates who could be easily released.
It isn't clear how a murder suspect got on that list.
Crews filmed the six inmates walking out of jail into their loved ones' arms. The footage will be part of a music video, according to Channel 2 Action News.
Sheriff Labat said he was asked to appear in the music video, alongside the two rappers and the newly released inmates. But he declined.
"That's not my job," he told Channel 2's Michael Seiden.
Thug and Gunna previously denied reports that the $300,000 bonds were part of a stunt to promote their album, Slime Language 2.
The album, released on Young Thug's Young Stoner Life (YSL) label on April 16 debuted at No. 1 on the Billboard 200 album chart.