Kelly Clarkson has been ordered to pay her ex-husband, Brandon Blackstock, $195,000 -per-month in spousal and child support.
The legal victory comes as People magazine reports that Brandon requested $436,000 a month in spousal support and child support from Kelly.
A Los Angeles County Court judge issued the order this week following a hearing on the former couple's property and child custody, according to documents obtained by The Blast.
Court docs lists the singer/TV personalty's monthly income at over $1.5 million.
The new payment plan is back dated to April 1, 2021.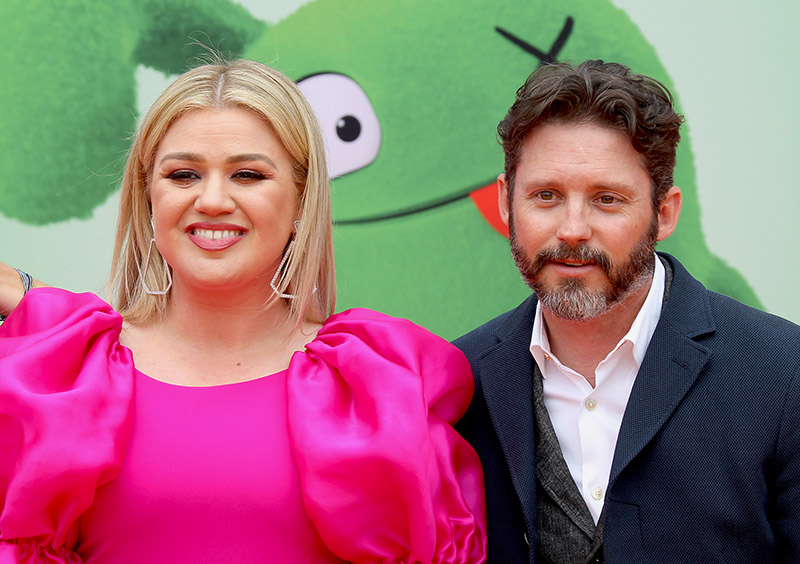 The documents also reveal Brandon has given up his career as a manager in the entertainment business and is becoming a "rancher full-time".
During the former couple's ongoing divorce, Kelly asked the court to allow her to sell their Montana ranch, but the judge denied the request and ordered Brandon to start covering the costs of the property.
According to the new order, Clarkson is also required to pay $1.25 million to cover Brandon's attorneys fees.
The singer filed for divorce in 2020, after seven years of marriage.
Kelly was previously granted primary physical custody over the couple's 2 minor children.

Originally published on: Dec 1, 2020:
Kelly, 38, filed for divorce from Blackstock in June after 7 years of marriage. They share daughter, River Rose, 6, and son, Remington Alexander, 4. Blackstock also has two children from a previous marriage: Seth, far left, and Savannah, 2nd from left.
A source tells People that Blackstock, 43, has been "unreasonable" in his requests for support and attorney's fees from the 2002 American Idol winner.
"Kelly's offered to pay for all the kids' expenses, but Brandon seems to think he is entitled to and needs $301,000 in spousal support and $135,000 in child support per month," said the source.
Blackstock claims he needs $5.2 million a year to continue living the life of luxury that he was accustomed to while married to Kelly.
The source said, "Additionally, he's already asked for $2 million for attorney fees when he's the one driving up the cost of the divorce with seven attorneys just representing him alone.