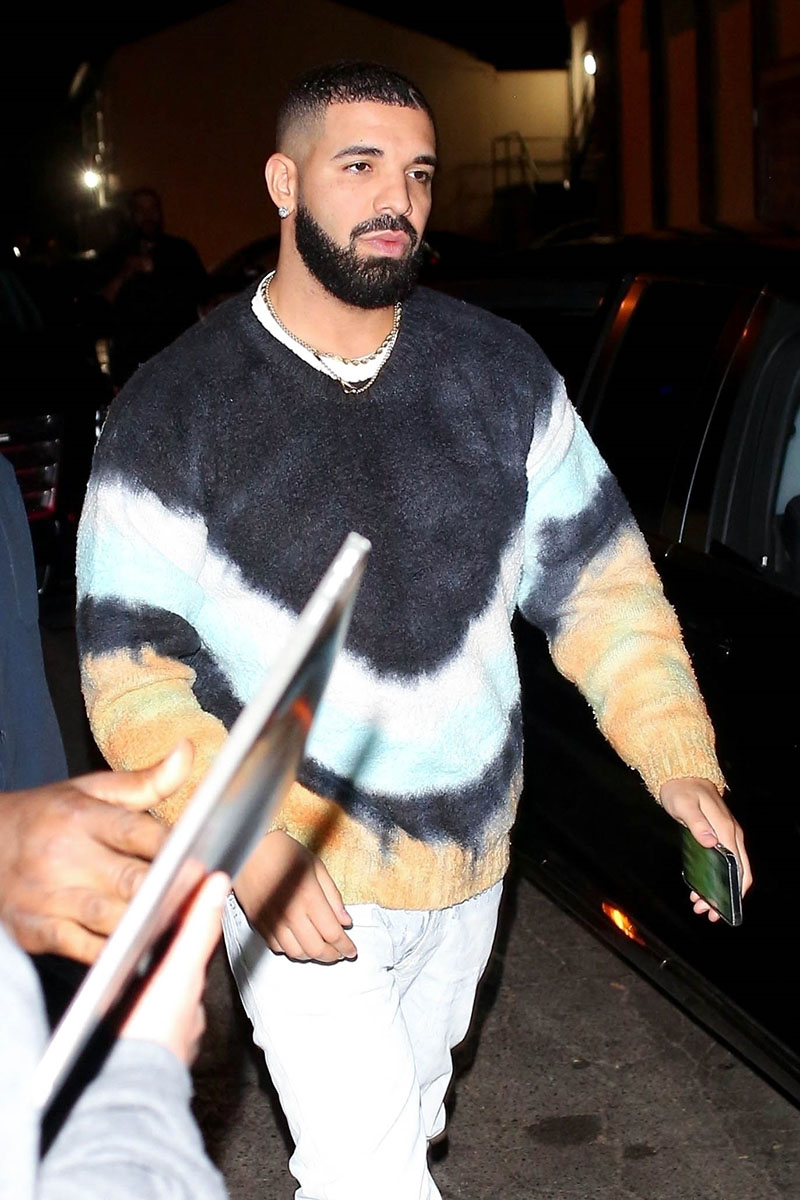 Drake is reportedly "mentoring" his girlfriend's son Amari Bailey. The 34-year-old rapper met 40-year-old single mother Johanna Leia at her son's basketball game at Sierra Canyon HS. Amari's teammates include LeBron James' son Bronny James.
Drake and Johanna have been dating for about 4 months. However, news that Drake is mentoring her son came out amid whispers that Drake was spending more time with the teenager than with Johanna.
The news left fans wondering why is Drake mentoring Amari when there are other male role models in his circle including Amari's coach and assistant coaches.
Amari, who turned 17 in February, appeared alongside his mother in the Lifetime reality TV series Bringing Up Ballers.
Drake has a questionable history with minors that is worrisome to some fans.
The "Hotline Bling" rapper was described as "creepy" for texting teenage pop star Billie Eilish and 14-year-old actress Millie Bobby Brown.
Does anyone else think it's strange that Drake just has Billie Eilish and Millie Bobby Brown's numbers? It's definitely possible he's just being a role model and it has to do with marketing but why's a 32 year old man texting girls under the age of 17?

— city cat ? (@madamemosley) November 25, 2019
can we talk about drake texting billie eilish and millie bobby brown… he's a whole ass grown man and they're two underage girls… that's some creepy shit if you ask me..

— chelsea (@chelseabacci) November 27, 2019
Drake has 3-year-old son Adonis with former sex worker Sophie Brussaux. His romantic history is littered with short-term relationships with women.
On Thursday, July 8, Drake rented out Dodger stadium in Los Angeles for a dinner date with Johanna.