Rapper T.I. defended DaBaby's homophobic speech at the Rolling Out music festival in Miami, Florida on Sunday, July 25.
During his Sunday night set, DaBaby invited fans to put their "cellphone lighters up" if they don't have HIV or AIDS "or any of them deadly sexually transmitted diseases, that'll make you die in two to three weeks".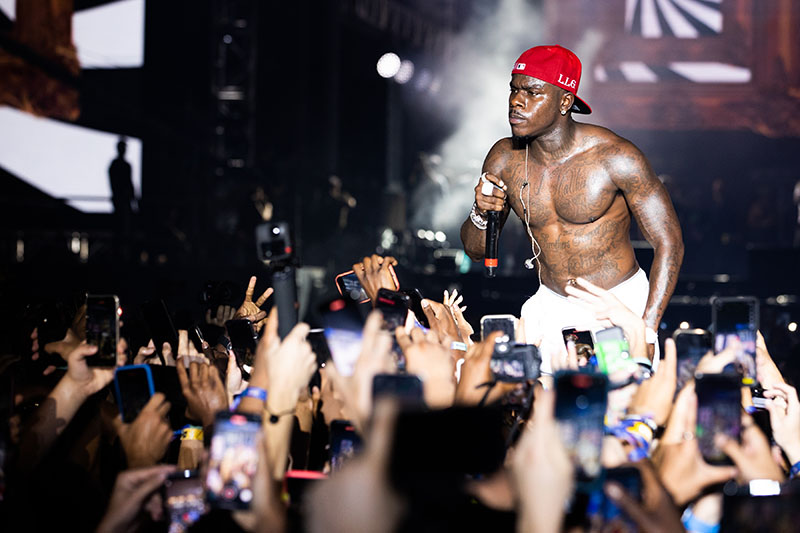 He also told males to hold their cellphones up if they didn't give fellatio to men in the parking lot.
Twitter users were quick to protest the rapper's comments, and LGBT+ advocacy groups called him out for stigmatizing people with HIV.
DaBaby attempted to apologize for his comments on Monday, but he failed miserably.
The rapper claimed his words weren't directed at his gay fans because they're not "nasty ghey n**gas" or "junkies" and they take care of themselves. He said his ghey fans don't have HIV or AIDS.

Dababy defense his homophobic rant pic.twitter.com/9rAqrCYrte

— SOHOOD NEWS 24-7 ???? (@7Sohood) July 26, 2021
In an Instagram Live on Monday, T.I. insisted what DaBaby said was no more disturbing than videos by openly gay rapper Lil Nas X.
T.I. said he had "a lot of respect" for openly ghey artists, but he also felt Lil Nas X's new "Industry Baby" video went too far.
"That s**t ain't for me," he said. "I can't look at it."
"If you gonna have the Lil Nas X video and him living his truth, you gonna damn sure have people like DaBaby who gonna speak their truth."
T.I., a father of seven, defended his pro-heterosexual stance.
"I respect gheys… If homosexuals have more rights than heterosexual people, just say that… Just let that be the law," he said.
He added he doesn't want his children watching Lil Nas X's video and he feels the same way about the raunchy "WAP" video by Cardi B and Megan Thee Stallion — although he enjoyed watching the "WAP" video.
Meanwhile, the 40-year-old rapper and his wife, Tiny, 46, continue to deny allegations of sexual assault brought against them by multiple women, who have accused the couple of drugging and assaulting them.