Celebrities and politicians are calling on Joe Biden to show support for track & field star Sha'Carri Richardson following her suspension for smoking marijuana.
The 30-day suspension means Richardson is out of the Tokyo Olympics where she was the favorite to win a gold medal in the 100-meter dash.
Republican congressman Matt Gaetz tweeted Friday:
"The press who love to bathe in the intersectionality of race-gender-sports should ask @JoeBiden if he believes Sha'carri Richardson should be barred from representing America for using a drug legal in most states that doesn't impact performance.

I sure as hell don't."
Last week, Biden showed support for disgraced track and field athlete Gwen Berry after she turned her back on the American flag at the U.S. trials.
So far, the 46th president has not responded to Richardson's 30-day suspension.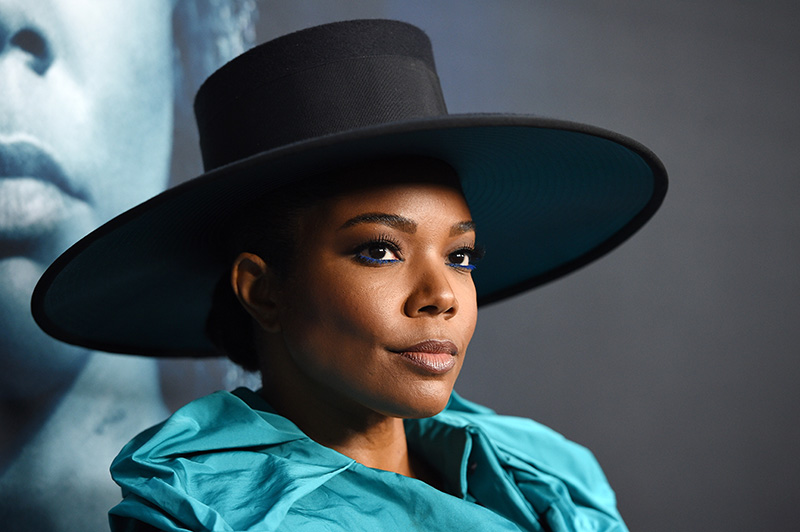 Other celebrities and notables who defended Richardson include actress Gabrielle Union who tweeted:
"Weed is great for many a thing but running faster isn't one of them. LET HER RUN!!! #ShacarriRichardson."
And ex-ESPN journo Jemele Hill tweeted:
"Between Sha'Carri Richardson and this, the Olympics really are sending quite the message to black women."
Sponsor Nike is standing by its athlete: "We appreciate Sha'Carri's honesty and accountability and will continue to support her through this time."
Others noted say the suspension is karma for Richardson's anti-Lil Nas X tweet in March.
If your support Lil Nas X, you can unfollow me?.

— Sha'Carri Richardson (@itskerrii) March 29, 2021
The press who love to bathe in the intersectionality of race-gender-sports should ask @JoeBiden if he believes Sha'carri Richardson should be barred from representing America for using a drug legal in most states that doesn't impact performance.

I sure as hell don't.#unwoke46

— Matt Gaetz (@mattgaetz) July 2, 2021
Weed is great for many a thing but running faster isn't one of them. LET HER RUN!!! #ShacarriRichardson

— Gabrielle Union (@itsgabrielleu) July 2, 2021
Oh , so Sha'Carri Richardson reached the level of fame where it's "try and find ANYTHING" to mess with her. Got it…

— ? Jamal Crawford (@JCrossover) July 2, 2021
So in the last few weeks: WTA said Osaka can't take care of her mental health, gymnastics punished Simone for being too good, Sha'Carri banned for racist marijuana laws, five BW banned for natural testosterone levels. It's almost as if there's a concerted anti-BW effort here.

— David Dennis Jr. (@DavidDTSS) July 2, 2021
Every black person right now hearing this news about Sha'Carri Richardson: pic.twitter.com/ct49qp49zy

— Gossip Girl ???? (@xoraveen) July 2, 2021