LeBron James clapped back at social media trolls cracking jokes about his "geriatric" Los Angeles Lakers teammates.
After being knocked out of the NBA playoffs in the first round, the Lakers rebuilt the team by trading nearly every player.
READ ALSO: Director of Michael Jordan's Space Jam Says 'LeBron Ain't Michael'
The Lakers sent forward Kyle Kuzma, guard Kentavious Caldwell-Pope, backup center Montrezl Harrell and a first-round pick to Washington in exchange for star guard Russell Westbrook (pictured above).
Westbrook, 35, forms the Lakers Big 3 — alongside LeBron, 36, and center Anthony Davis, 28.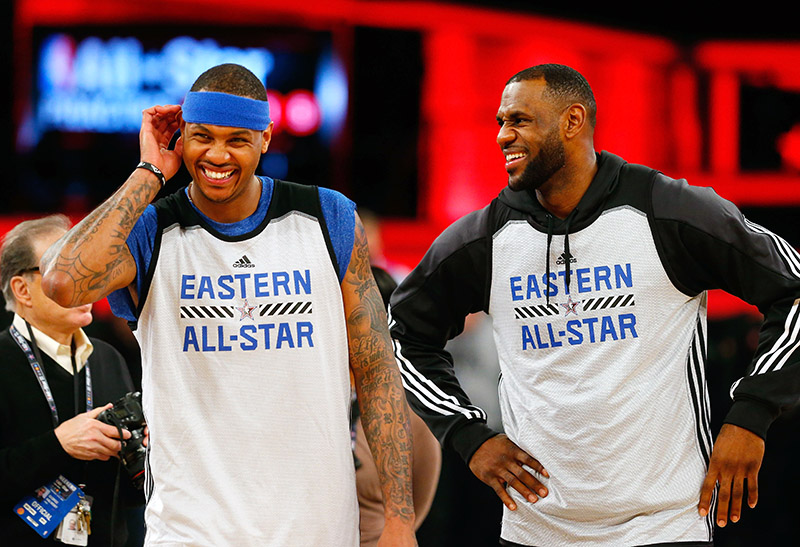 The Lakers also signed 37-year-old free-agent forward Carmelo Anthony, left, to a one-year deal at the league minimum salary.
Social media trolls clowned the new Lakers as the oldest team in the league.
the lakers now have 55 combined all star appearances btw but no one gonna tweet about it like they did with the nets ?

— A ? (@adryanashton) August 3, 2021
LeBron clapped back, telling critics to "keep talking about my squad, our ages, the way he plays… we're past our time in this league, etc etc etc."
He added: "Do me one favor PLEASE!!!! And I mean PLEASE!!! Keep that same narrative ENERGY when it begins! That's all I ask. #ThankYou."
LeBron is very sensitive to any form of criticism.