CBS This Morning viewers are outraged after veteran reporter Anthony Mason, 65, was replaced by ex-NFL player Nate Burleson, 39, because he's a "better fit" with Gayle King, 66.
CBS announced the personnel change on Wednesday, saying Burleson will join King and the anchor team in September.
Mason, joined CBS News in 1986 and previously hosted CBS Evening News.
He will move to a cultural correspondent role, covering music, arts and entertainment, DailyMail.com reports.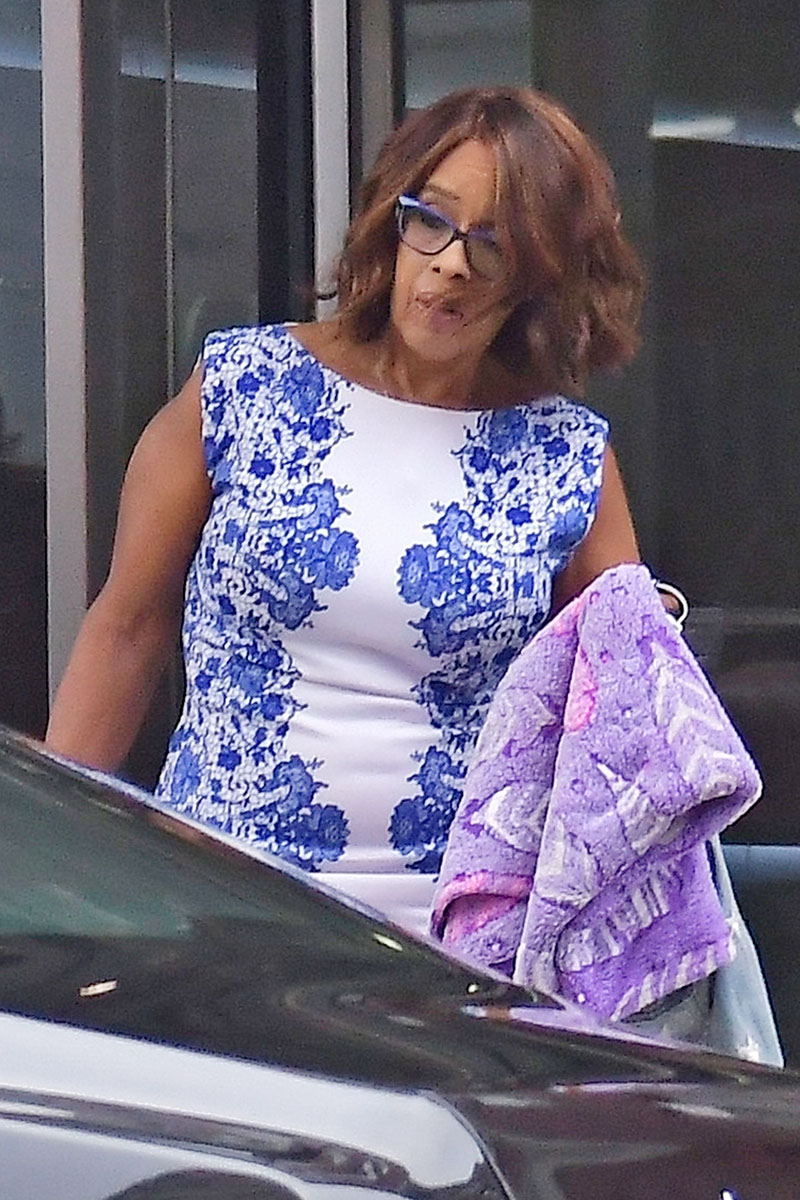 CBS made the switch to bring in younger viewers as the hosts, King and Mason, near retirement age.
A CBS source told DailyMail.com on Thursday that hiring Burleson full-time gives them a "real chance" to compete in the ratings race.
"Anthony is a nice man and an excellent journalist, he just isn't the right fit for the morning. By pairing Nate with Gayle we have a real chance."
Burleson, who retired from the NFL in 2014, was previously a guest host on the CBS morning show.
He spent his post-NFL career as a sports broadcaster and a host on Extra TV.
Viewers were livid at the change. Some even accused CBS of "racism."
One Twitter user wrote: "Switching to a new morning news program since CBS
is letting Anthony Mason go… Bad decision for CBS."
Another viewer tweeted: "Sorry CBS. No Anthony Mason, no David Gray. Y'all have a good one!"
While a third viewer wrote: "Nate Burleson is going to take Anthony Mason's place on CBS This Morning? I think that's a great choice."

@CBSThisMorning
I guess I won't be watching cbs this morning anymore. I chose this show because of the interaction of these 3 anchors. They were calm and respectful and didnt talk over each other.
Wasnt impressed by new guy when he was guest
Where else can I see Anthony Mason?

— BB (@BB47494156) August 12, 2021
So sad to see Anthony Mason leave he's by far the most thoughtful & versatile of the 3. He made annoying Gayle King bearable. I'll no longer be watching.

— Catherine Barclay (@CatherineBarcl7) August 12, 2021
Viewer outrage as CBS This Morning replaces veteran reporter Anthony Mason with ex-NFL player Nate Burleson because he's a 'better fit' with Gayle King

— Space-reporter-news (@Spacereportern1) August 12, 2021
Switching to a new morning news program since CBS
is letting Anthony Mason go..Bad decision for CBS

— carol craft (@carolcraft3) August 12, 2021
Nate Burleson is going to take Anthony Mason's place on CBS This Morning? I think that's a great choice.

— AJ ? (@NCSox) August 12, 2021